Berthon Spain's managing director Andrew Fairbrass talks to good friend Mat Sweetman about his career and why he is a big fan of Palma and Balearic cruising.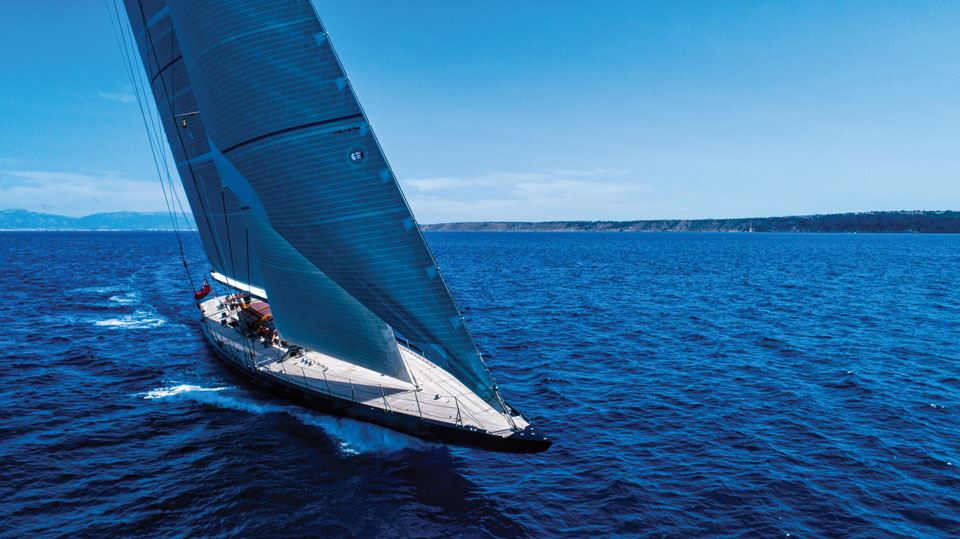 RAINBOW, J-CLASS © CHRISTOPHER SCHOLEY
Yachting is very much in Mat's blood as his father is boat mad, having sailed most of his life and built two of his own yachts. After studying Ocean Science and Meteorology at Plymouth University, a career in yachting was the obvious choice. Mat's first taste in superyachting was aboard a Swan 60′ named FENIX, which was based at Berthon's HQ in Lymington, so he knows the company of old.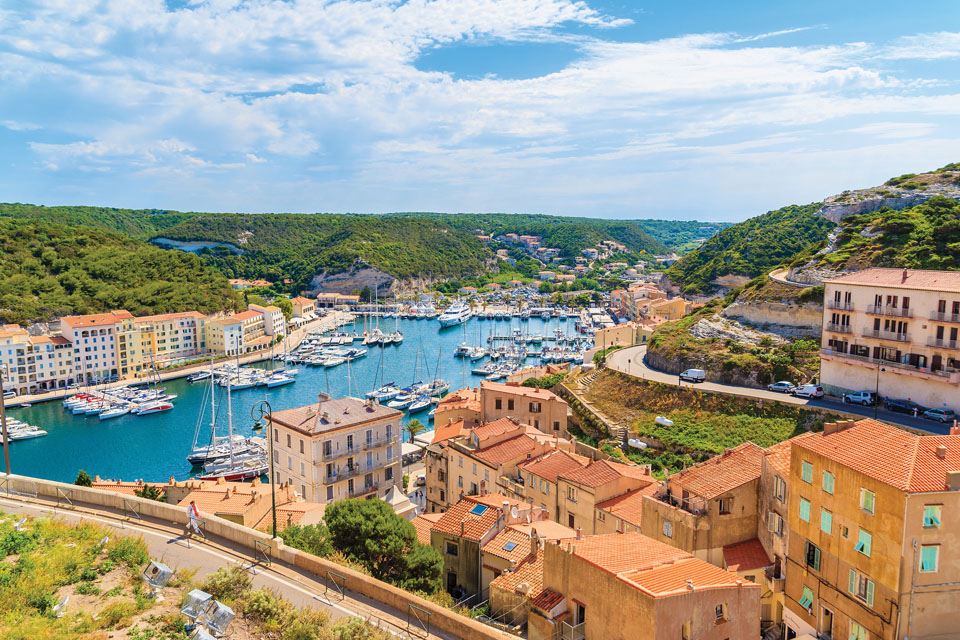 A VIEW OF BONIFACIO PORT AND OLD TOWN, CORSICA ISLAND, FRANCE
Following the Swan 60′, he went on to run Swan 80′, INNOVISION, before running Baltic 77′, BLACK PEARL. He then moved up in size running the 29 metre Jongert, SCORPIONE DEI MARI, and then SY BLUES, a 30-metre Southern Wind. After BLUES, Mat landed the job that many regard as one of the biggest gigs in yachting – Mat is now captain of the J Class RAINBOW.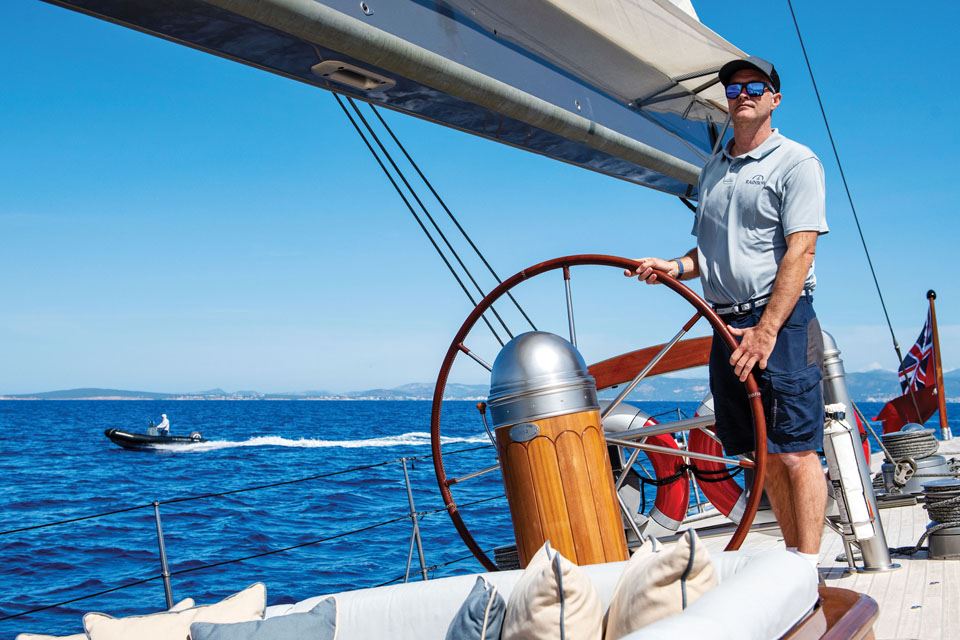 MAT SWEETMAN © CHRISTOPHER SCHOLEY
RAINBOW was built in 2012 by Holland Jachtbouw and was totally ground-breaking as she was the first large hybrid sailing yacht. The yacht is operated using Hy-Store Lithium-Ion batteries, a lightweight variable speed generator and a 50kW main engine with integrated flywheel generator. She is of course a replica of the 1934 America's cup winner, built for the Vanderbilt family. The original RAINBOW was a little less hi tech and certainly a lot heavier as she was built using iron frames with brass plates. Sadly, she was sold for scrap 6 years later and smelted down during the Second World War to make munitions.
In Mat's view, Palma is the best base from which to run yachts from in the Mediterranean. It has an incredible infrastructure for supporting large yachts and sailing yachts in particular. The high level of competition between companies here ensures that quality remains at the highest level. A yacht like RAINBOW is incredibly complex and needs very particular skills in order to keep her operating correctly. In Palma, we have that covered.
More importantly, the Balearics sits amidst azure seas and offers unparalleled and diverse cruising grounds that continue to be super popular with yacht owners and their captains. With a large private airport just 15 minutes from the yacht, transfers are quick and easy. The geographical location of the islands also makes it perfectly situated for cruising not just this area but as an easy jumping off point to other iconic islands and coastlines. As an example, Sardinia and Corsica are just a stone's throw away.
Mat enjoys yachting in Ibiza early and late in the season, as it's quieter at these times and there are fewer motor yachts around. He is always looking for the wow factor for his guests and coming into the natural harbours of Mahon in Menorca and Soler in Mallorca deliver on this in spades!
CALA FUILI BEACH, LOCATED JUST UP THE COAST FROM CALA GONONE, SARDINIA, ITALY
Mallorca itself is also wonderfully diverse with beaches every bit as clear as in the Caribbean, beautiful mountains, incredible cuisine, shops of the highest calibre which he knows will be appreciated by his guests, and plenty of cultural attractions. The Island also offers high profile guests plenty of privacy enabling them a totally relaxed time, away from the public eye.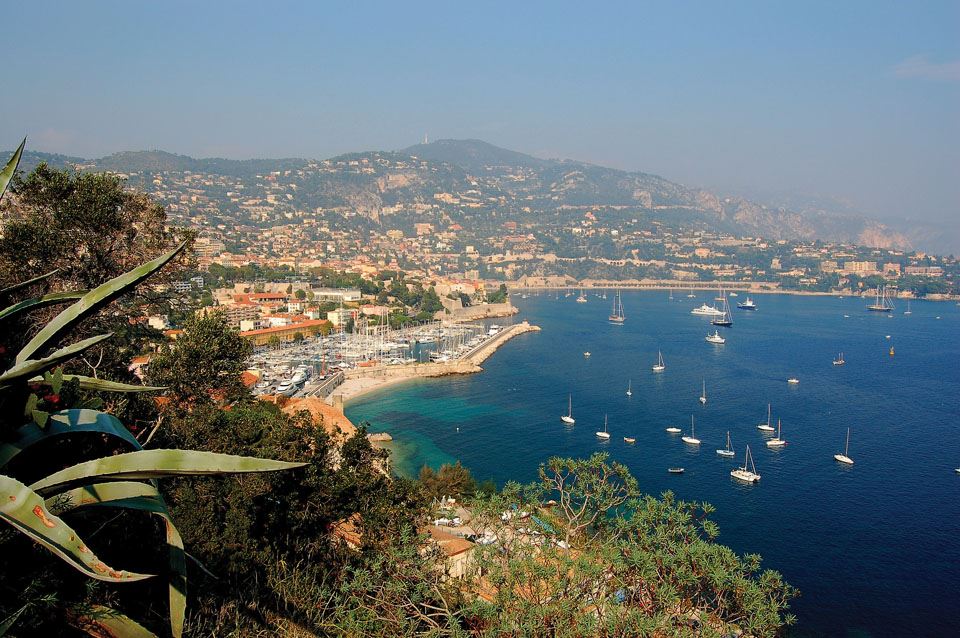 VIEUX PORT, NICE
An example of a 7 day trip starting from Palma and ending in Corsica might be along the following lines…
Heading out of Palma and sailing towards the beautiful, secluded island of Cabrera just South of Mallorca, is a wonderful way to spend the first night.
The next day a gentle sail across to Sas Salinas d'es Trenc to enjoy its crystal-clear waters and perhaps to pop ashore for a meal at Es Pinaret.
Wake the next day and sail across to Mahon in Menorca – this wonderful natural harbour has a truly stunning approach. Once ashore there are a plethora of restaurants to choose from whilst you soak up the nightlife and hustle and bustle of this busy summer port.
Following on from this, either relax and enjoy some of the stunning calas (coves) of Menorca or venture further on to Sardinia. From Mahon, Sardinia is only a few hundred nautical miles sailing.
The North East of the island is hand bitingly stunning and of course Porto Cervo is well worth a visit to enjoy the excess of wealth that resides there in the summer months. If nightlife is your thing, then you have it in spades here. The Ritual Club is worth a visit and you can anchor in the bay just off of the club.
To dust away the cobwebs the next day, there are masses of beautiful anchorages to choose from with crystal clean waters and beautiful white sands.
From here, Corsica is but a short hop away and your first stop should most certainly be Bonifacio on the very South of the island. Here you can sit with an Aperitif in one of the lovely cafés that surrounds the port and watch as the poor superyacht captains slowly manoeuvre backwards along the stretch of water to the dock amongst the throng of other yachts.
Our virtual cruise continues onto Porto Vecchio which is a beautiful tranquil port on Corsica's South East corner. The old walled town is right above the marina and you are extremely well catered for with restaurants and cafés, all waiting to indulge you with French cuisine – just don't mention the Sardinians… they don't get on!
We finish our cruise anchored off of Vieux Port, where the guests are taken ashore for dinner by tender. This pretty little town's apartments and villas climb the hillside in a higgledy piggledy pattern whilst the hustle and bustle below brings with it an unavoidable energy and verve for life.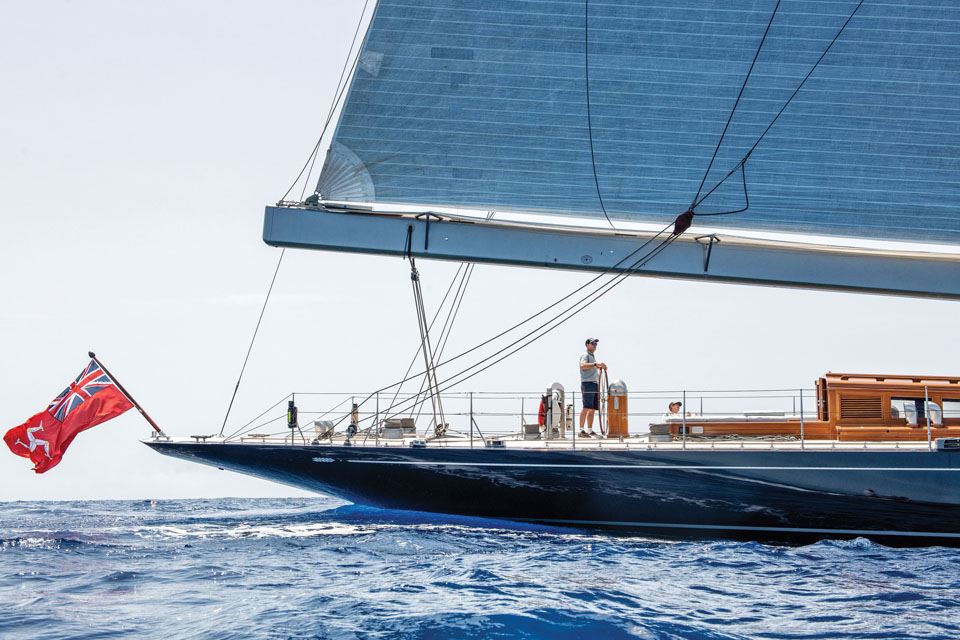 RAINBOW, J-CLASS © CHRISTOPHER SCHOLEY
Mat and his crew of 7 spend the summer months exploring the Mediterranean aboard RAINBOW, visiting many of these lovely places. Palma is so much more than a base and a service point – it is the gateway to some of the best cruising that the Mediterranean has to offer. We hope that we can welcome you to our island and that you can experience RAINBOW's virtual voyage, live….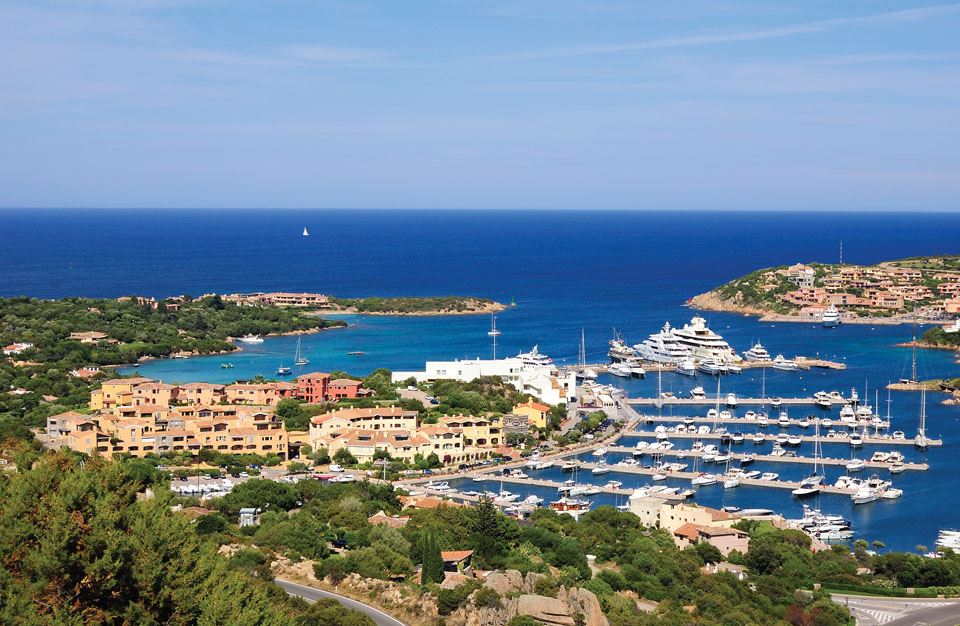 PORTO CERVO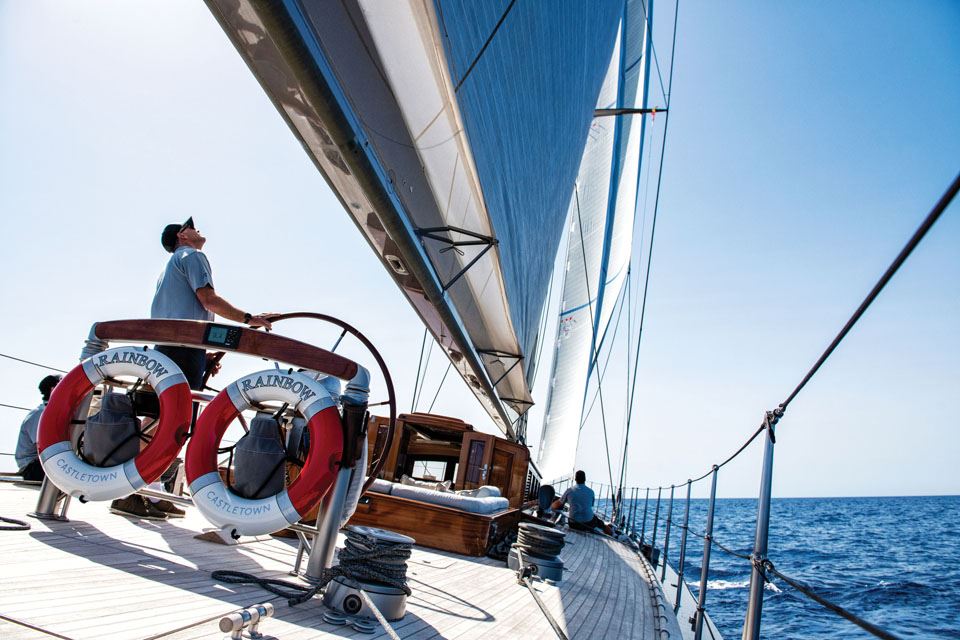 RAINBOW, J-CLASS © CHRISTOPHER SCHOLEY
Read Another Article
Download The Berthon Book 2021-2022 XVII (12.4MB)