Another Berthon Book, I can hardly believe that it is the seventeenth edition! As ever I sit at my desk in my garden shed in mid-summer, with the sun streaming through the windows, and muse about the changes to the Sales Group and the yachting business since I wrote last year's Review. Of course, yet again, it has been a massive year!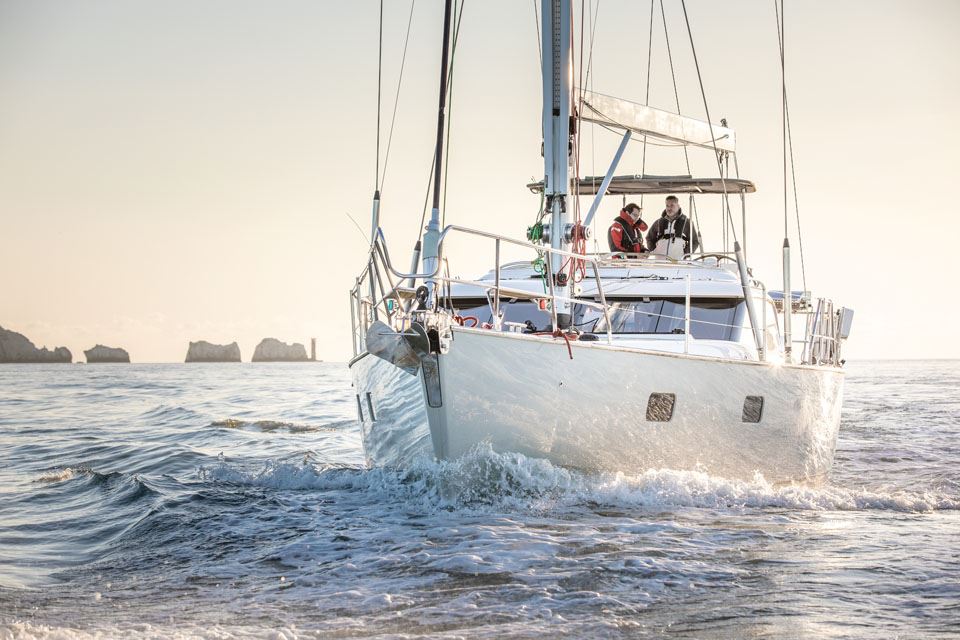 ELUSIVE – DISCOVERY 58′ SAILING ON THE SOLENT
The biggest change is that whilst the COVID-19 pandemic is far from over, we see a sliver of light at the end of the tunnel, and rather than living out my business days from the shed, I now spend them at the office. The buzz and bustle has now returned to our Lymington HQ with yacht owners using their yachts and loving being out on the water and we are all hugely appreciating that huge change; so, facemask, space and frequent testing aside, life is beginning to return to normal. A new normal it's true but it is a time of hope for the future and better times to come, and we feel this across all 5 of the Berthon Sales Group offices.
Being a yacht broker is a privilege. We meet amazing people, see touch and sail or motor aboard extraordinary yachts, and experience amazing parts of the world. The restrictions that prevent social contact, travel and interaction are therefore keenly felt by us all, as well as by all our readers. We hope that this book will provide a reminder of where we might be in 2022.
The pleasure of being able to dispatch our photographer on the Berthon RIB to capture the astonishing Osborne House from the sea, which is featured on our front cover, was palpable. Last year, we were delighted to use an epic Mark Lloyd shot taken at the Needles from his portfolio. This year we are live. The articles and imagery that you see in the pages that are before you, are
likewise all shot in real time, now that things are returning to normality and the
world has started to turn once again.
The continuing restrictions and limitations brought about by the pandemic, have made us a business that focuses on our local markets. International yacht sales still happen successfully, assisted by yacht purchasers and sellers who have been prepared to go the extra mile, shipping yachts, buying blind and stepping out of their comfort zone, to jolly well get it done. New technology with video, FaceTime and very granular technical information has assisted and is making this possible.
However, the busiest markets have been the local ones. As it became clear that 2021 was THE year of the staycation, the phones and email ran hot with enquiries from local clients keen to get out on the water this summer. This has been particularly the case in the USA, UK and Swedish offices. The problem becomes finding yachts to sell, rather than selling them. Prices have held and in some cases, they have increased significantly to take into account the simple laws of supply and demand. A yacht is a safe and secure place to spend time with family and friends (bubbles have been very in, in 2021) as well as being enormous fun.
Our new yachts are all sold with no new deliveries until next year in virtually every segment. Yacht manufacturers have also struggled and continue to do so, with unreliable supply chains and late deliveries not just on parts and engines, but also staples like styrene and gel.
In addition to this incredible surge in yacht sales, which of course has been very positive as far as our financial numbers are concerned, the changes that we implemented in 2020 which are many, are now really bearing fruit. The 2 most important were the new website www.berthoninternational.com and the increased interaction between all offices – to such an extent that I really believe that we truly are now a family. For this year, a serious look at the ancillary services that we provide is in the works, so look out as we enhance and improve the Berthon offer incrementally! The voyage of improvement is truly never ending and expect to read of new initiatives in editions of the Berthon Book yet to come.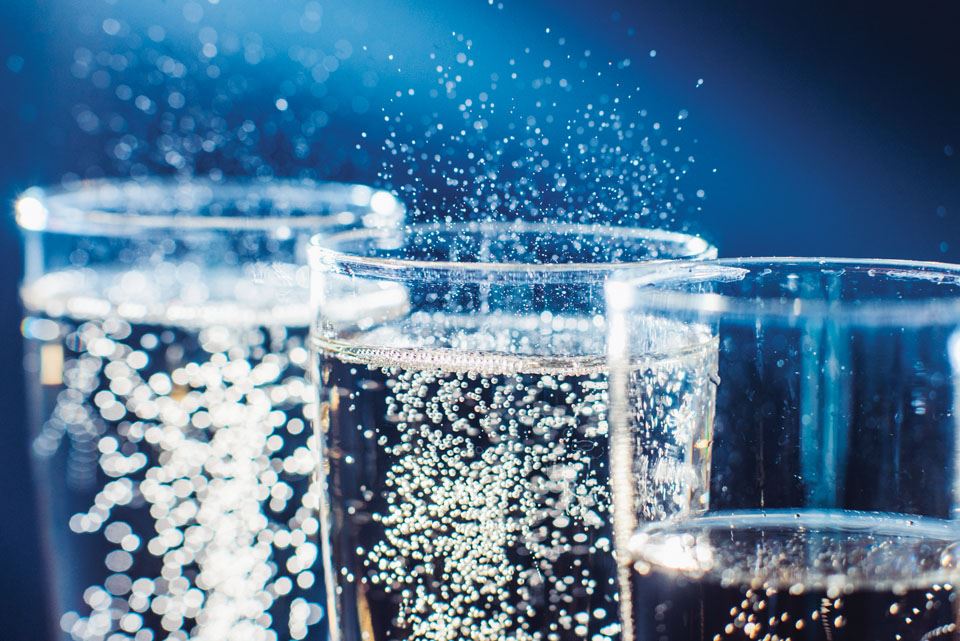 In addition to our 5 offices, we have for a long time looked at the Italian market with its extraordinary array of builders and wonderful yachts – Southern Wind, Ferretti, Mylius and Benetti to name just a few, and seen huge potential there. We are agents for the amazing Solaris Yachts and Advanced so we are already sold, and I have to say also, selling well! Finding the right person to be our Sherpa in this key market and who can join our family has been a challenge, but finally in the spring of 2021 Raffaele Burgio became that person. An experienced project manager for the likes of Baltic, Swan and Southern Wind, his deep knowledge of the local market is priceless, his technical knowledge deep, and he is also quite charming.
We have had a blast with our new yacht offerings. We have been the dealer for Windy in France and the UK for many years, and these amazing sports boats continue to thrill with their fantastic high quality build, great drive and their custom superyacht tender and special projects capabilities.
Pearl Yachts and Berthon also partner in the UK and France. Working with Kelly Hoppen and Dixon Yacht Design, Pearl offer some of the best design features in flybridge motor yachting on the planet. Their new 62′, for whom Berthon has found 3 new owners, won at the Motorboat & Yachting awards in January and their 80′ and 95′ are incredible yachts. Watch out for the new 72′, which we predict will raise eyebrows and is a very special yacht.
Iguana continues to thrill with their extraordinary amphibious boats of carbon that contrive to be rugged, fun to drive and super cool, both in and out of the water.
In the UK, on the sailing yacht side of things, Solaris has developed a number of incredible new models from the 111′ to the new 40′, 50′ and 62′. These yachts are contemporary, comfortable, easy to handle and ferociously quick.
For our USA office, Moody has captured exactly what works best for East Coast sailing. With 5 x 54's for delivery this year and as I write, a Rustler 33′ has arrived on a ship in Baltimore – our strategy of offering European yacht building on this coast is working well. We were delighted to add Solaris to the Berthon USA new yacht stable this summer and with a new 50′ in build and destined for Seattle, we believe that the American market will appreciate these yachts as much as our UK client base.
As for our family, it remains very much as is, and I am so pleased that we have retained our full crew through the COVID-19 crisis and we are all as excited about our business as we ever were. A little older and wiser, maybe, but still boat mad – always. It has been great to welcome Harry Hamson to our UK office as we expand there, Fredrik Sundberg to Berthon Scandinavia and of course Raffaele too.
The UK has been and is super busy with yacht sales both new and pre-owned. The British summer is always very much like the Curate's egg but days spent sailing in our lovely waters are never wasted.
The pandemic has certainly taken the sting out of Brexit, and this epic departure was almost missed by most as well as the fall out of Schengen, VAT treatment of British yachts, RCD and the rest. These new challenges provide a path that we tread cautiously, knowing that time cures all and that the situation will settle in the coming years. Without doubt glass half-full people, we are excited by the possibilities that the new relationship that the UK has with Europe will bring, and the prospect of Brits enjoying Temporary Arrangement rights for their yachts in Europe for an 18 month period is positive. In its most basic form, cruising in the Mediterranean just became 20% cheaper for the British – so what's not to like about that?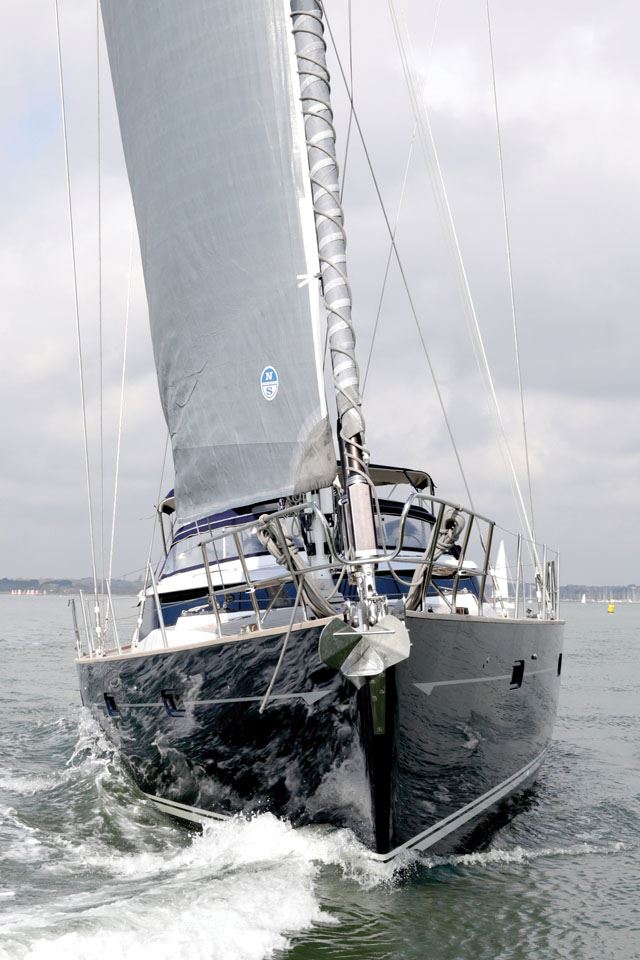 TILLY MINT – DISCOVERY 67′ SAILING THE SOLENT
In the South of France, the challenge of the pandemic has played out in 2021 also. Travel restrictions have kept many of our clients from their yachts and from enjoying these wonderful azure waters. However, all the indications are that a late summer season will be enjoyed by all, in this wonderful and charismatic playground for yachtsmen.
Berthon Spain has had a huge year in 2021, with a large expansion of the service part of the business to give us superb capability in Mallorca for significant refit and repair as well of course as the pitstop and guardiennage on which the business was built. A mighty 2,000 square metre facility is now ours providing yacht storage as well as purpose built workshops and preparation areas for all our trades. We are very confident that if you are considering a nautical makeover in the Mediterranean, we will most definitely be able to help.
Berthon Spain is a company of two halves and the sales side of the business has also been strengthened with Ben Toogood joining from the UK office where he was family for 12 years, to build the motor yacht offering that we provide in Spain. He joins Simon Turner in our sales office overlooking the Club de Mar in Palma.
Berthon Scandinavia, joined the family in 2020, and the Swedish market has been powering ahead ever since. Run by Magnus Kullberg, with Bo Lennström, Birgitta Andersson and Fredrik Sundberg, they have all continued to be super busy with sales mainly in the home market, although there have been a number of international sales too. All are experts on the yachts built in the wonderful island of Orust. If you are interested in Hallberg-Rassy, Najad, Sweden, Malö, Regina of Vindo or anything else built in Sweden, their knowledge of value, encyclopedic knowledge of models and history mean that they really are the go to people for anything Scandinavian.
Berthon USA is a jewel in the Sales Group crown and this year it has shone bright, with an extraordinary number of yacht sales, as well as donations. As ever, a large number of pre-owned Nautor Swans have found new owners via our office. We expect the rest of the world to follow the USA on many levels and for yacht sales this is most definitely the case. Because of the strong relationship between the whole international team, yacht arbitrage the Berthon way has again been the order of the day. Only this time, it has happened virtually in many cases with positive outcomes in all cases.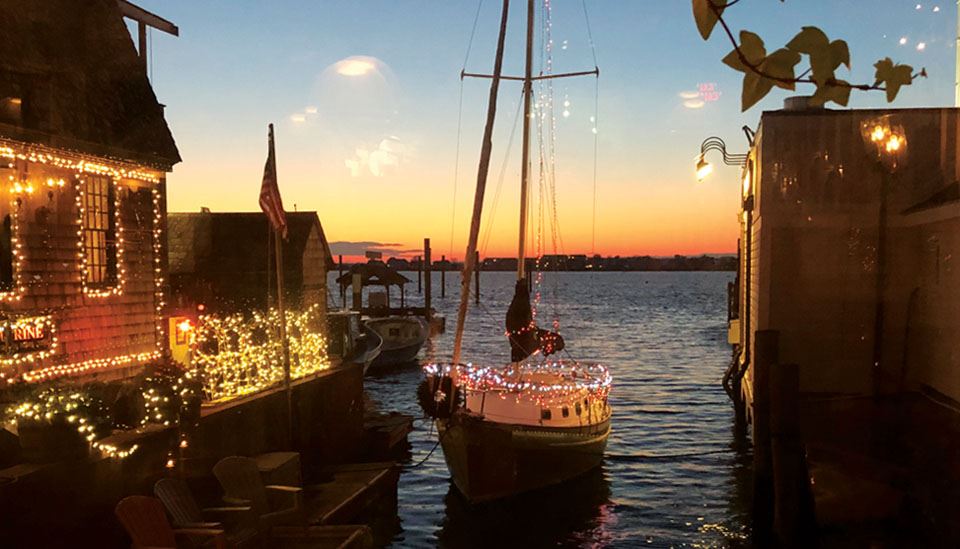 NEWPORT HARBOR, RI
Our supporters, clients and friends have once again, been asked to help us to put together this Berthon Book and to them we are very grateful. I hope that as you turn the page to more interesting things that you will appreciate the wide ranging subjects and understand why for us, it is so much fun to put this publication together on an annual basis.
The Berthon Sales Group, and the Berthon Book are also all about the yachts. So, we are featuring the entire Berthon fleet across all our offices and internationally in these pages. These are for us the stars of the book. Each of these has an assigned broker from our international team who will have seen her if at all possible given the obvious, will have photographed her, crafted the specification, voiced the video and who will be passionate about her.
We hope that you will enjoy this 2021/2022 edition of the Berthon Book half as much as we have all enjoyed working on it and making it flesh. Please do dip in and out of it, bookmark it, or enjoy it at your leisure, knowing that accompanied with it are good wishes for fair winds and good sailing from us all.
Read Another Article
Download The Berthon Book 2021-2022 XVII (12.4MB)