Ever since its arrival in 1947, Ferrari has created one masterpiece after another. These are a selection of the most memorable and significant, a list that is too long to mention…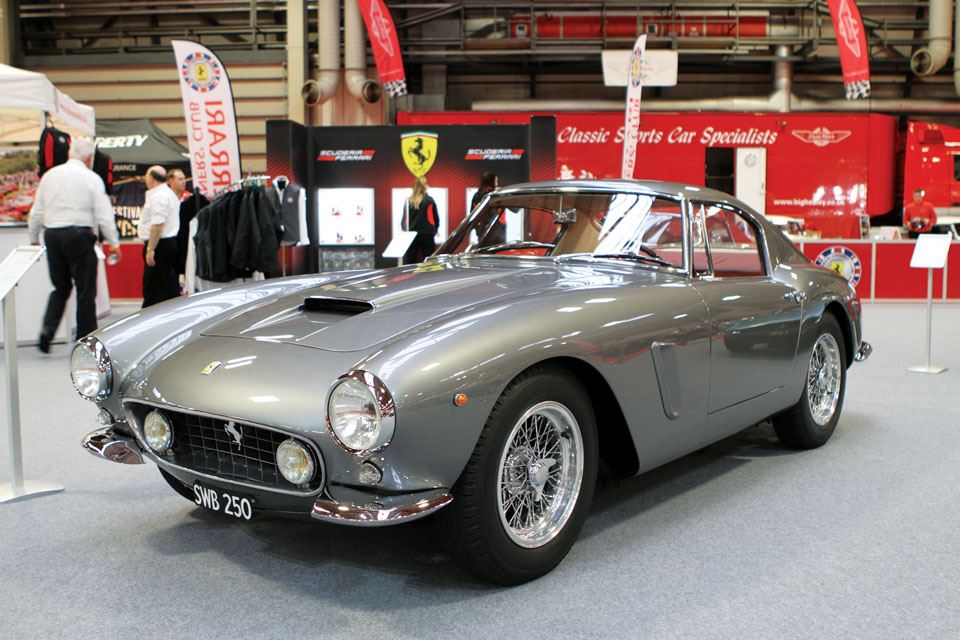 250GT SWB (1959-1963)
Born in 1898, Enzo Ferrari worked for Alfa Romeo between the wars, first as a racing driver, then as a preparation specialist. Scuderia Ferrari ran the works Alfa Romeo team in the 1930s, but before the outbreak of WW2, Ferrari had gone his own way to set up Auto-Avio Construzioni di Ferrari Enzo. Founded in 1939, it had barely got going before war broke out; by 1947 Ferrari had created his first car with his own name on it.
Naturally, that first car was a racer, and it was an obsession with motorsport that has got the brand where it is today. For years, Ferrari's Road cars were only offered to bankroll its racing activities; the company is the only one to have taken part in every single Formula One race, a series which started in the same year as Ferrari.
In the early 1950s Ferrari was building fewer than 50 road cars each year; a figure which would grow to 1,000 by the early 1970s, around 2,500 by the 1980s and nowadays annual production is pegged at the thick end of 10,000 each year.
250GT SWB (1959-1963)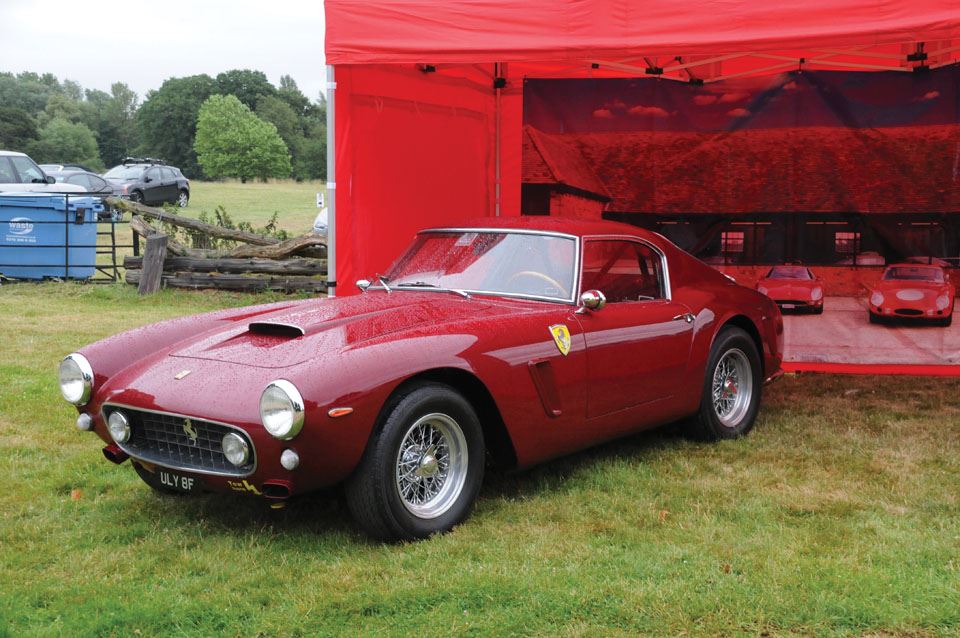 250GT SWB (1959-1963)
The 250 family was wide-ranging and hugely significant for Ferrari – it's also a very confusing line-up. Even though that 250 tag was derived from the displacement of a single cylinder of the front-mounted V12, there were more than a dozen 250 derivatives and across these, there were two different engines used.
While models like the 250 Mille Miglia, GT, Testa Rossa and California are legendary, we focus on the 250GT SWB, one of the most beautiful cars ever created and massively competitive in its time. That SWB (short wheelbase) tag was derived from the fact that this car featured a wheelbase chopped by 200mm compared with a standard 250 model for reduced weight and greater agility.
There were two types of SWB available, Competizione and Lusso, the former for track use and the latter for the road. Competition cars featured alloy bodywork (built by Scaglietti) and usually a 275bhp powerplant, along with a strengthened gearbox, bucket seats and sliding side windows – street cars got a steel bodyshell (with an alloy bonnet, doors and boot lid) plus a more opulent interior and disc brakes all round – the first time a Ferrari had fitted them.
Dino (1967-1974)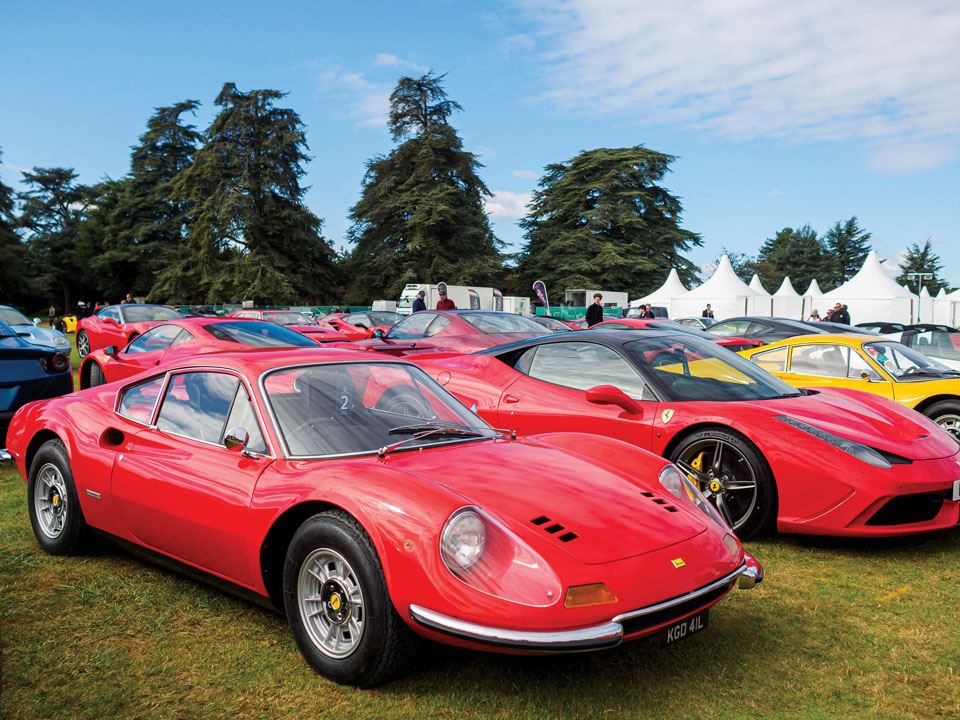 DINO (1967-1974)
It's amazing to think that the Ferrari Dino was disowned by its maker, sold without any references to the prancing horse, because it packed a mere six cylinders. One of the most desirable Ferraris ever made, thanks to its perfect shape, the 206GT (and later the 246GT) was the first baby Ferrari after a series of front-engined V12 cars.
Predictably, the car went on to sell brilliantly, with 2487 GTs and 1274 GTSs produced, around a fifth of which came to the UK. Their desirability has led to rocketing values in recent years. There are plenty of superbly restored cars out there thanks to the boom two decades ago that saw values rise briefly into the stratosphere. It used to be the case that cars had invariably been over driven and serviced infrequently – now the opposite is true as owners pamper them and rarely give them any exercise.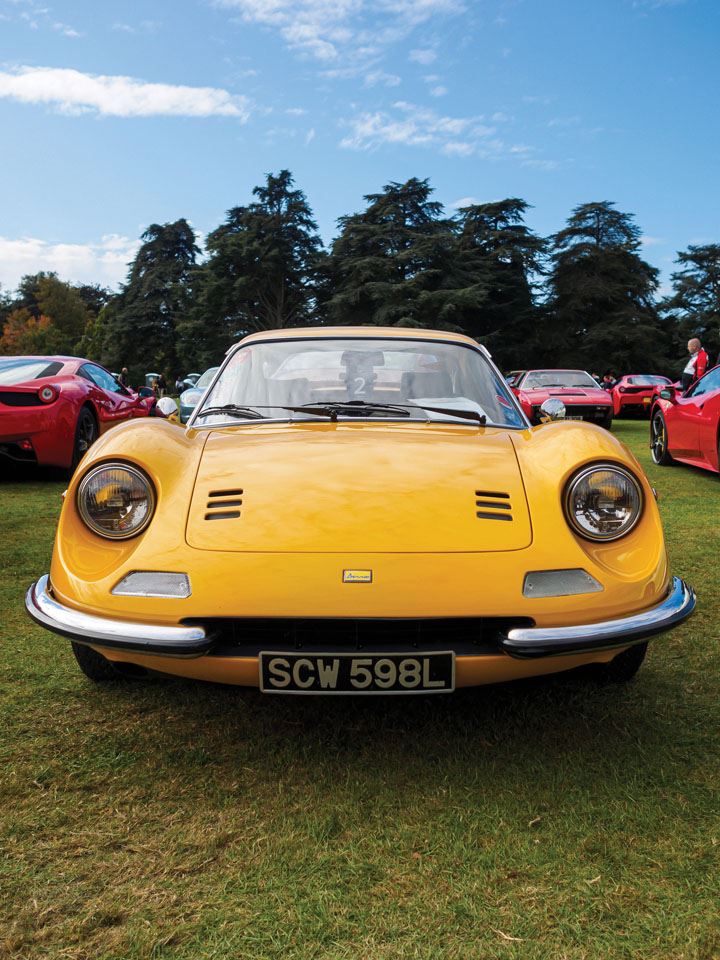 DINO (1967-1974)
Daytona (1968-1973)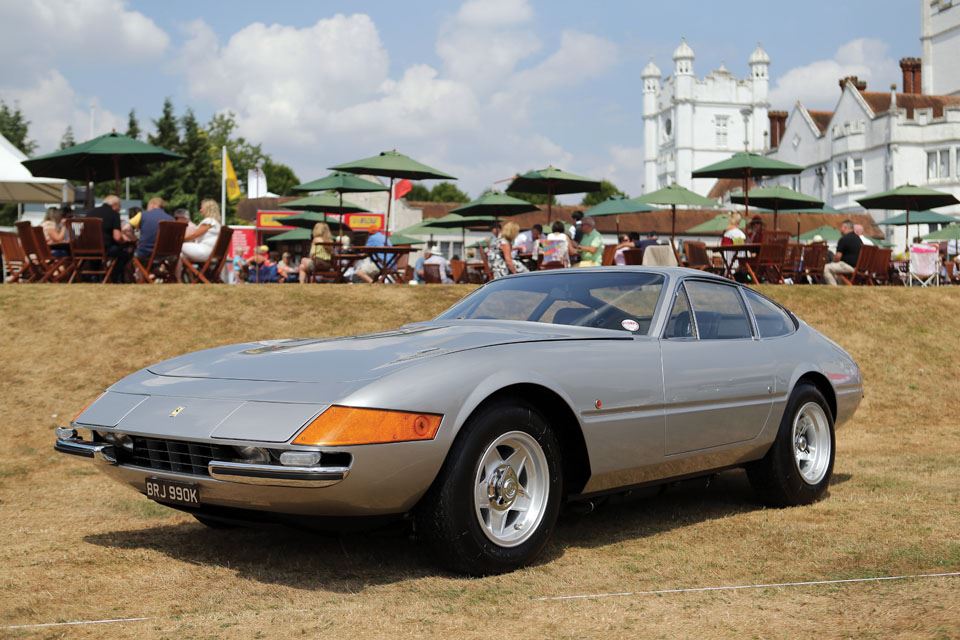 DAYTONA (1968-1973)
Replacing a true great like the 275 GTB was never going to be easy, but Ferrari more than came up with the goods when it introduced the 365 GTB/4, unofficially known as the Daytona. With a 352bhp dry-sump 4390cc V12 in the nose, it was capable of a genuine 174mph – enough to leave its mid engined, arch-rival the Lamborghini Miura behind.
That Daytona nickname was bestowed upon the car when it was introduced at the 1968 Paris motor show. Ferrari had done spectacularly well at the Daytona circuit in 1967, with its 330 P4; for some reason, the firm's new road car adopted that tag, albeit unofficially.
That 4.4-litre engine was the largest Maranello had ever fitted to a road car. Smooth, powerful and supremely torquey too (there was 318lb ft on tap), the Daytona's 14mpg thirst was a drawback, but not enough to put off those well-heeled enough to buy one new; or as a classic for that matter.
Styled by Leonardo Fioravanti when he worked for Pininfarina, the Daytona is one of the most recognisable shapes ever devised.
Boxer (1973-1984)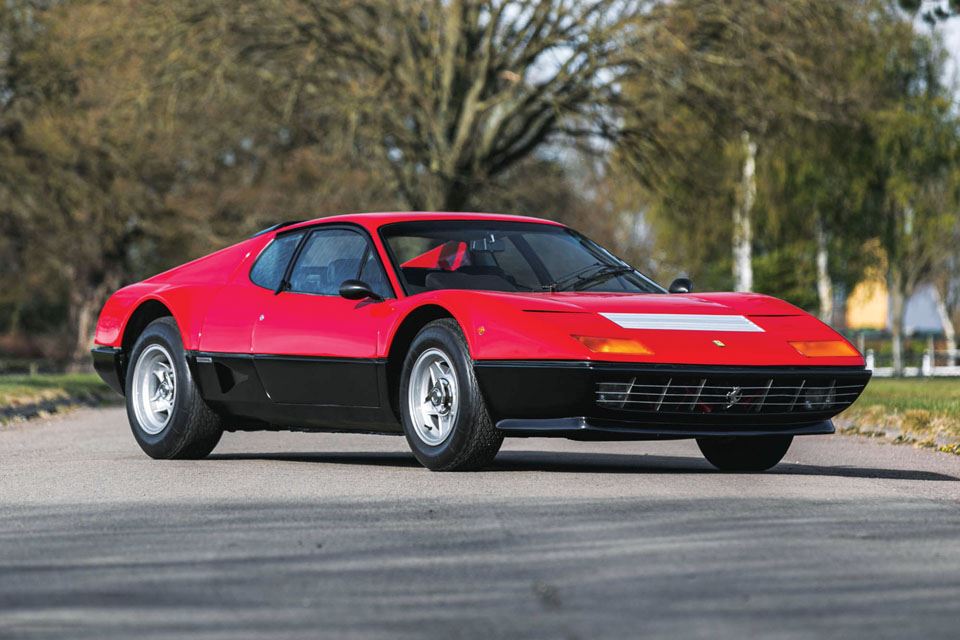 BOXER (1973-1984)
The Daytona may have been a sensational grand tourer, but Ferrari was in danger of being left behind. The supercar world had moved on since the late sixties. Buyers now expected an engine to sit in the middle, and aside from the 246GT 'Dino', Ferrari had never built a mid-engined road car before. So the Boxer, officially known as the 365 GT4 BB, and later the 512 BB, was Ferrari's stab at a mid-engined supercar.
While everybody remembers the Boxer featured an official '512' tag, early cars were known as the 365 model. With their 4.4-litre powerplants, these beautiful machines were just as lithe as the later models, but thanks to US emissions regulations, they weren't fast enough to be a flagship Ferrari. The result was an increase in displacement to a full five litres, from 1976. Later on there would be fuel injection too, and the same engine would be developed further when it was fitted to the Testarossa, which superseded the Boxer in 1984.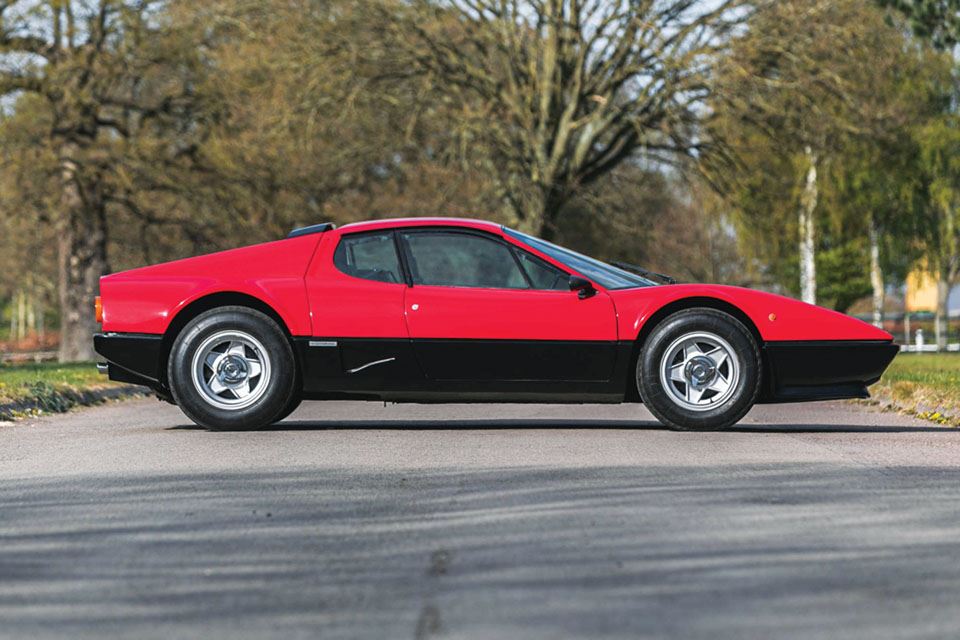 F40 (1987-1992)
F40 (1987-1992)
Created to celebrate Ferrari's 40th birthday, the F40 was also intended to upstage the Porsche 959 as the world's fastest car and first road Ferrari to achieve 200 MPH A competition machine for the road, even though Ferrari had no plans to race it, the F40 did mark Ferraris first 'Hypercar'.
With an engine and chassis loosely based on those of the 288 GTO, there was a mid-mounted 2936cc V8, featuring four valves per cylinder and boosted by a pair of IHI turbochargers, complete with intercoolers – enough to produce a prodigious 478bhp. With twin belt-driven camshafts for each bank of cylinders, the engine was a work of art – which Ferrari clearly thought, as the V8 was positioned beneath a Plexiglas engine cover for the world to see.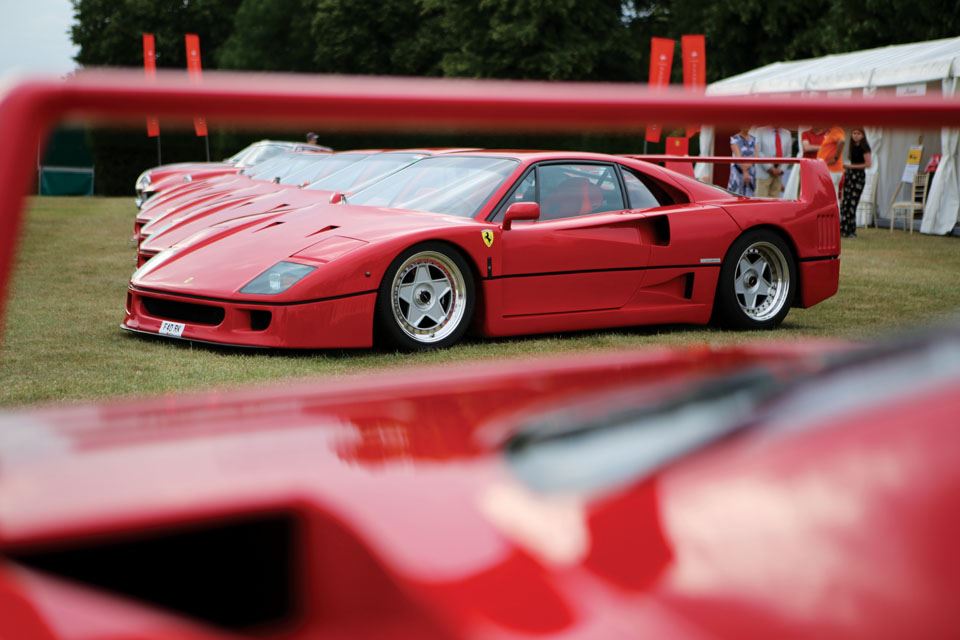 LaFerrari (2013-2017)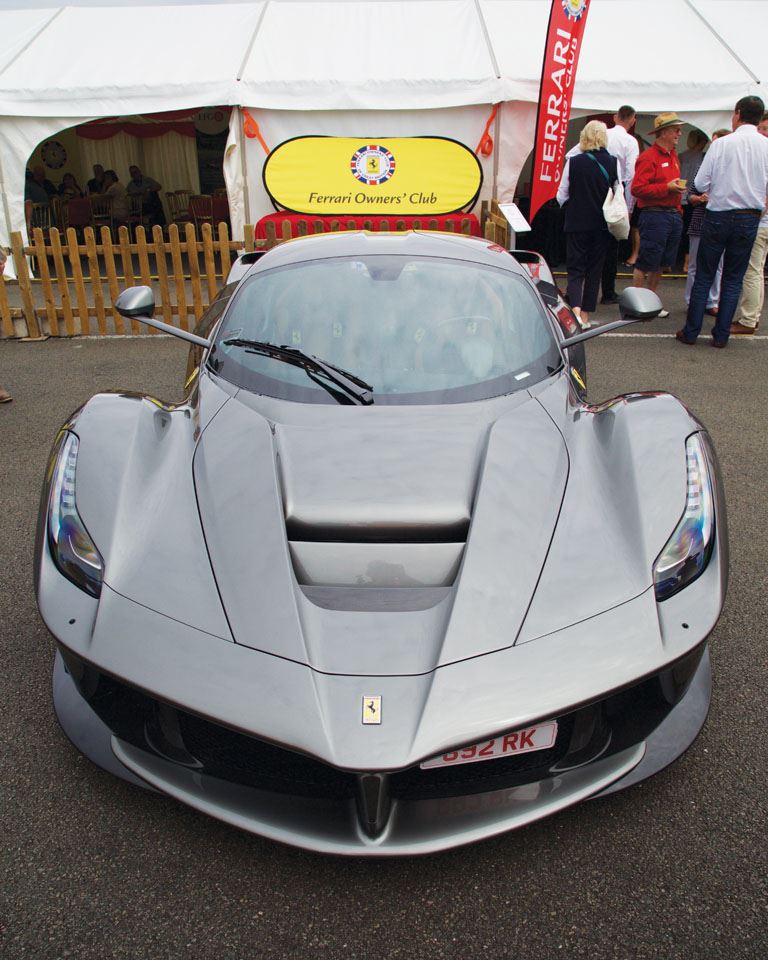 LAFERRARI (2013-2017)
The Hypercar that Ferrari created as the ultimate road car for its most significant collectors and customers and the first to use hybrid technology with a 789 BHP V12 engine that was boosted to 950 BHP with the KERS energy recovery system. Only 500 of these sublime cars were produced, making them instantly rare and collectable.
Read Another Article
Download The Berthon Book 2021-2022 XVII (12.4MB)