Boats have been synonymous with the Island of Orust, located in Bohuslän on the Swedish west coast, for centuries. The first record of the Island's shipbuilding can be traced as far back as 1253, when King Håkon Håkonsson had a ship built in Ramshult, Lyresund. It is true to say that ships and shipbuilding are the very essence of this region and have been down the ages.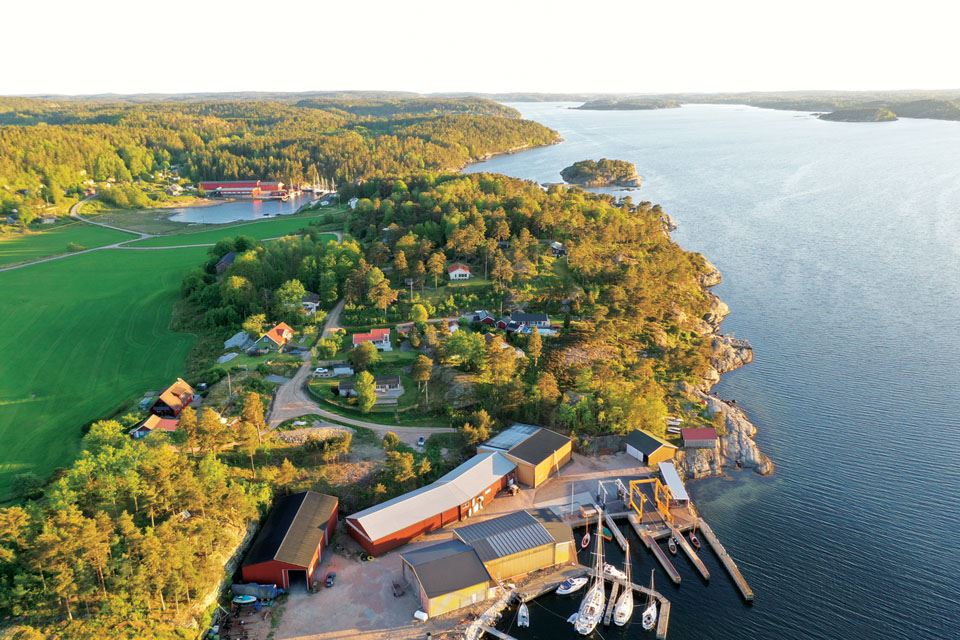 BR MARTINSSON & BÅTVÅRDSVARVET
The build of large vessels around Uddevalla can be traced back to the Middle Ages. In 1557, it is believed that the citizens of the city were commissioned to build a warship for the Danish navy.
During the fourteenth and fifteenth century the fishing industry on the outer coastline grew steadily. Because of this, those who lived there became involved in all aspects of shipbuilding as the demand for fishing boats grew; as well as other craft.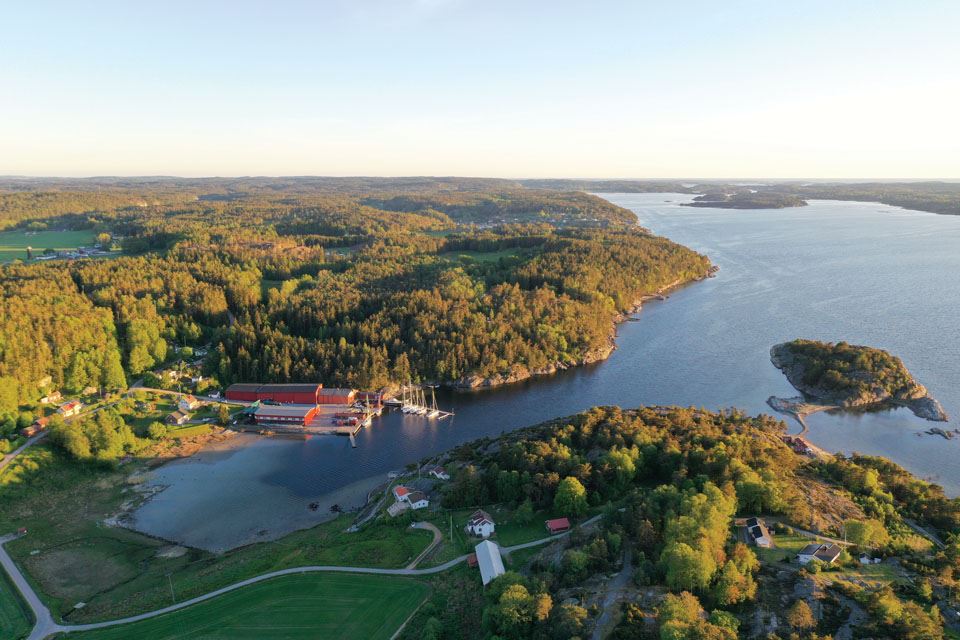 BR MARTINSSON
After Bohuslän's transition to Sweden in 1658, shipbuilding within the Orust fjords increased. As ships were lost in the recurring wars of the period, Orust became a prime location for shipbuilding. Timber here was easily accessible, there were plenty of water saws and Orust's skilled, experienced shipbuilders did the rest.
The Orust yards saw a further upturn in the mid-nineteenth century when freedom of trade was introduced bringing with it increased volumes of freight. Numbers of ships rose significantly and shipbuilding boomed.
The northwest of Orust – Kungsviken, Brattås and Svineviken – were also famous for shipbuilding, along with the shipyards of Söbben in Torps parish. Yet more yards prospered in Orust's interior with yards in Slussen, Krogane and Syltenäs. There were also yards that appeared in Lyresund. Shipbuilding had become big business!
By the end of the nineteenth century, the region was seeing a decline in traditional shipbuilding. Large numbers of cutters were by then being imported from the UK. These were very popular with the ship owners, and as a result they out-performed the Orust built yachts. Thus, the large ship builders were forced to either close or to reinvent themselves, manufacturing other products.
However, what goes around comes around, and by the mid-twentieth century, traditional shipbuilding had again become a popular niche market for the region. Some yards concentrated on building commercial boats, whilst others built pleasure yachts, first in wood and then in GRP.
In the early 1950s, Allmag's shipyards in eastern Orust started to experiment with fiberglass boats. Yacht building using fiberglass evolved over the next 10 years and after that GRP production really took off in Orust. Building yachts in GRP is now the region's largest industry. Yards that operate on Orust and its surrounding areas read like a Who's Who of quality yacht building – Hallberg-Rassy, Najad, Malö, Regina, Fantasi, Sweden Yachts, Forgus and Vindö.
With such a strong history, it is no surprise to learn that the Island of Orust has some of the finest service yards on the planet.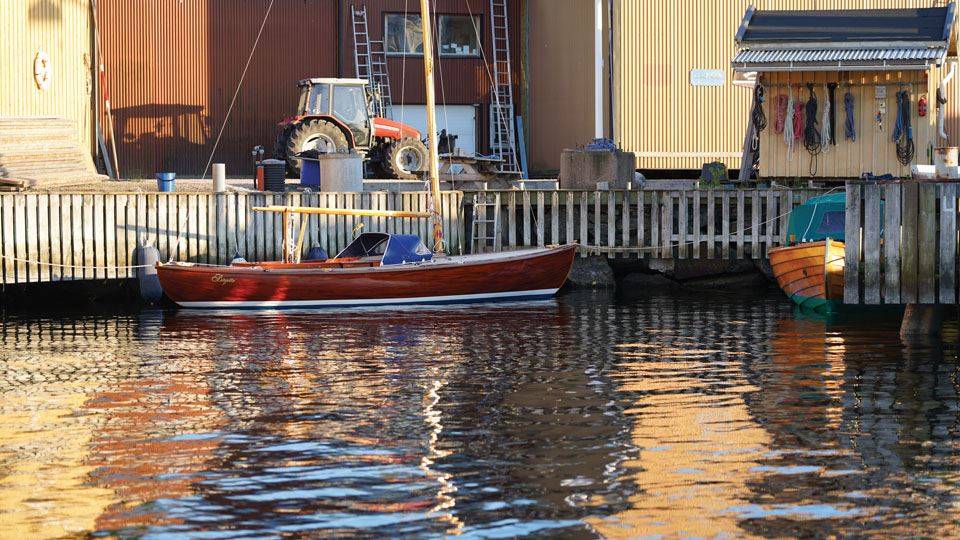 BÅTVÅRDSVARVET WOODEN BOAT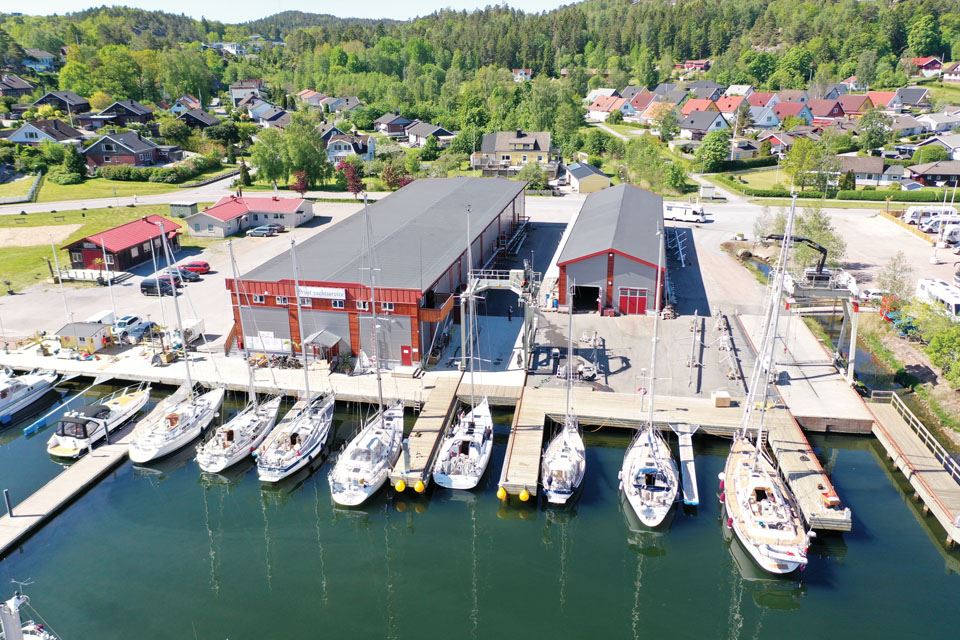 WORKING DOCK AT ORUST YACHT SERVICE
Bohuslän is the most westerly part of Sweden, located at Skagerrak and Kattegat stretching from Göteborg to the Norwegian border. Bohuslän has numerous middle sized and small islands and rocky islets, but also 3 of the 6 biggest islands in Sweden – Orust, Tjörn and Hisingen. Orust – the home of Berthon Scandinavia – is an island about an hour by car from Göteborg airport.
The sailing season runs from April to September, with the weather peaking from June to August. The water temperature is around 18-22 degrees during "high season" and in shallow waters it can be even warmer.
Recent decades have seen an increase in foreign yachts visiting Bohuslän, mainly from Scandinavian countries and from northern Europe but also from the Mediterranean, USA, and even Australia and New Zealand.
Why is this area so unique and worth exploring, you ask?
The beautiful, long days are popular with those who want to enjoy sailing from dawn until dusk. The sun rises over Berthon Scandinavia in Henån around 4 a.m. in mid-June, setting about 11.30 p.m. It barely gets dark overnight. Night sailing and barbeques on nearby islands are super popular. It is a fantastic lifestyle.
This unique archipelago offers fair weather and protected anchorages. There are many islands where you can dock using a stern anchor, and countless marinas to choose from. The locals are wonderfully welcoming.
Many yacht owners fall in love with this special place and decide to keep their yachts in Henån. Only a day from Norway and Denmark and less than 3 days from the Baltic Sea, it is an ideal cruising ground.
Berthon Scandinavia have a long and very close co-operation with great local service yards. They all have good facilities and experienced crews – Bröderna Martinsson Shipyards, Orust Yacht Service, Båtvårdsvarvet, Vindö Marin and Adams Boat Care. They can help with berthing, inside winter storage, general yacht service or upgrade projects.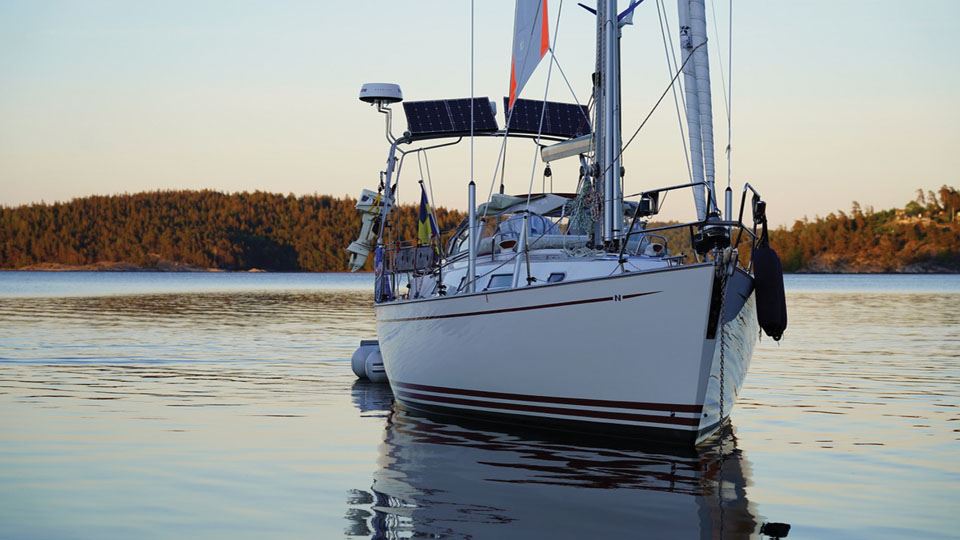 AT ANCHORAGE HJÄLTÖN INSIDE ORUST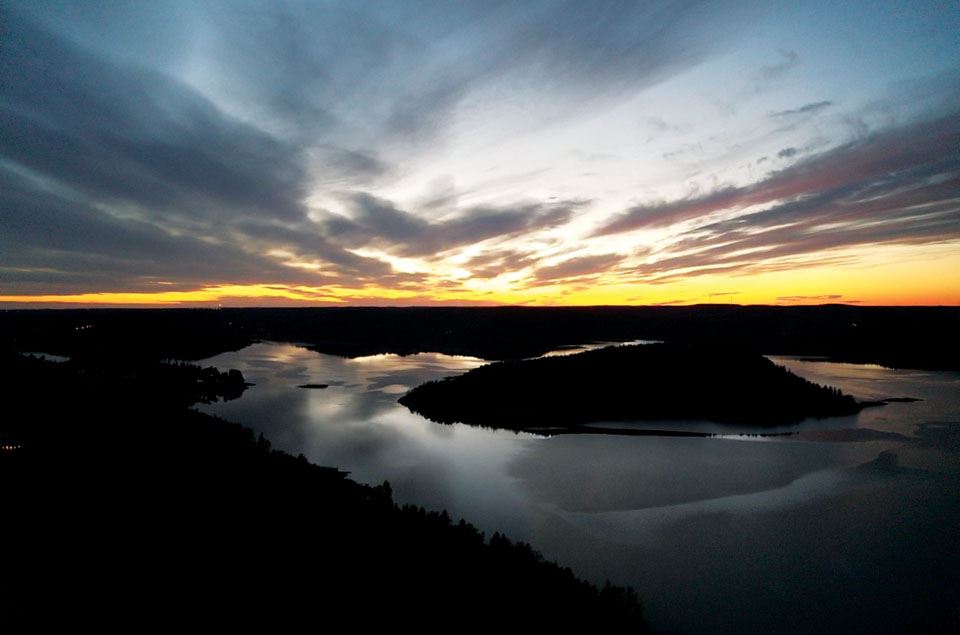 PASSAGE TOWARDS INSIDE ORUST (FROM MAGNUS HOUSE)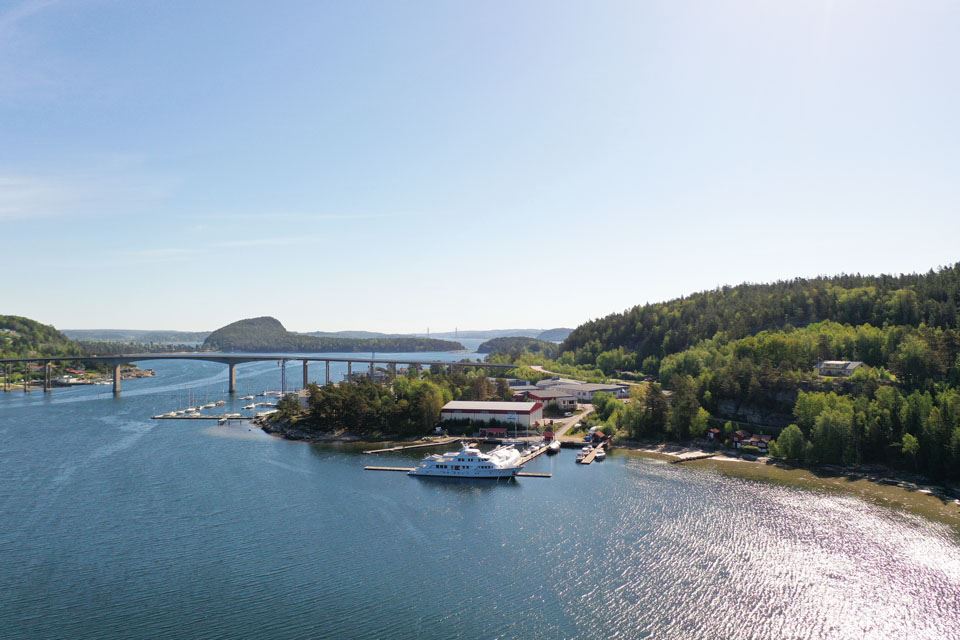 VINDÖ MARIN & ADAMS BOAT CARE
Bröderna Martinsson Shipyards
Winter storage and maintenance
Refit and installations
Spare parts
Authorised Volvo Penta and Yanmar service
Hallberg-Rassy maintenance specialist
Orust Yacht Service
Winter storage and maintenance
Refit and installations
Authorized Swan service center
Hallberg-Rassy maintenance specialist
Spare parts
Guest marina
Båtvårdsvarvet
Winter storage and maintenance
Wood and varnish restoration
Hallberg-Rassy maintenance specialist
Vindö Marin
Winter storage and maintenance
Refit and installations
Spare parts
Guest marina
Adams boat care
Winter storage and maintenance
Refit and installations
Spare parts
Read Another Article
Download The Berthon Book 2020-2021 XVI (8.63MB)