by Garry Eveleigh, Illustrations © Phillippa Frost, wildcook.2007@gmail.com
From a very young age, all children (myself included) have and always will love a good bedtime story.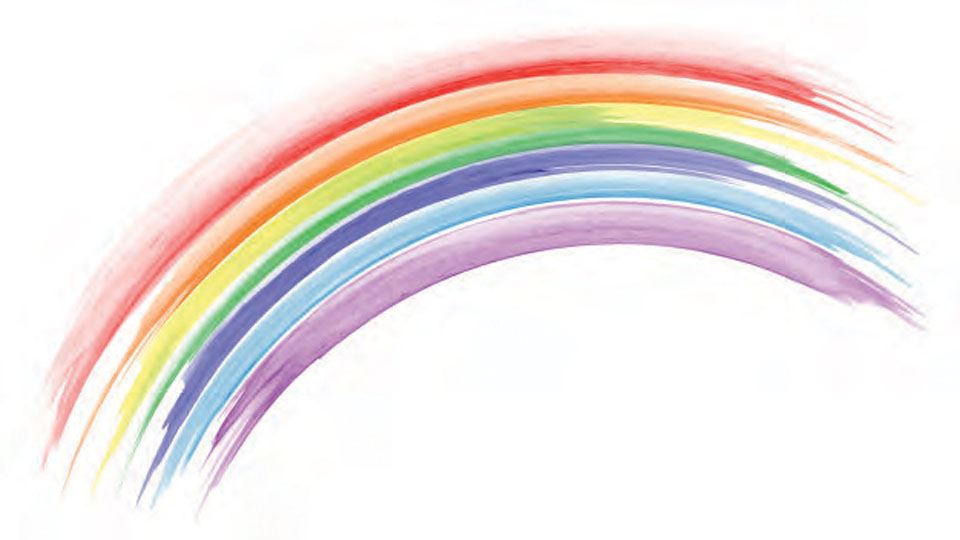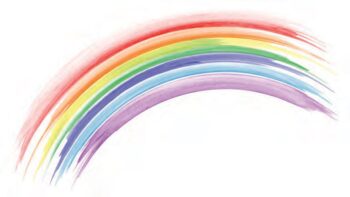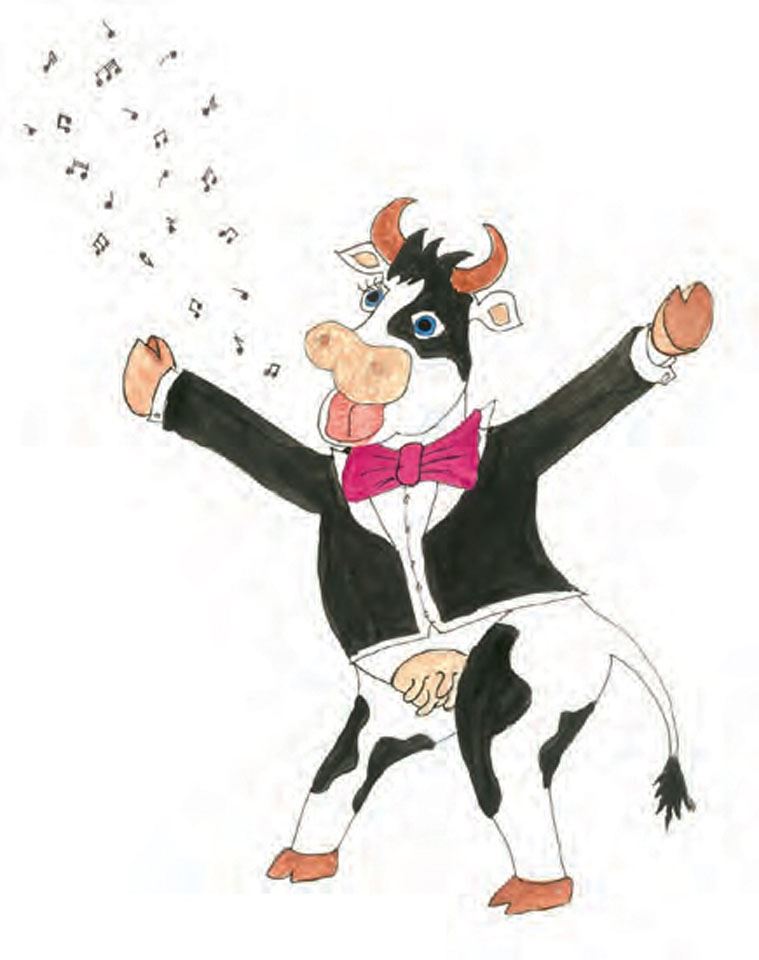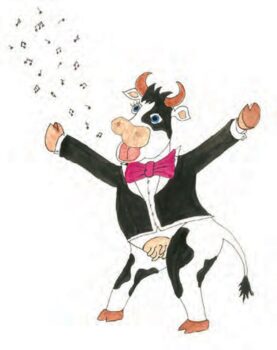 That snuggling down time in the security and warmth of their very own special dream place, most usually accompanied by favourite teddies and toys, or that rather tatty old raggy or cuddly that gives amazing and endless security to its small owner, especially on this end-of-day journey to that sleepy place of wonderment and imagination – dreamland!!!! All my children loved to hear a bedtime story from a favourite book, however more often than not, they would request a made-up story – these conjured up magical tales would spring from my mind faster than I could possibly put pen to paper.
PICKING BLACKBERRIES
When you're picking blackberries
Always leave a few
Cos mice an fairies love them
They like to pick them too
If you're a mouse or fairy
A single blackberry is enough
There's plenty for your crumble
Topped with oats and nuts and stuff
Fairies eat them daintily
A feast is each drupelet
But meeces scoff the fruit
Their appetite to whet
So when you're next out picking
Drop a few on the ground
The fairies and mice will thank you
Easy pickings they have found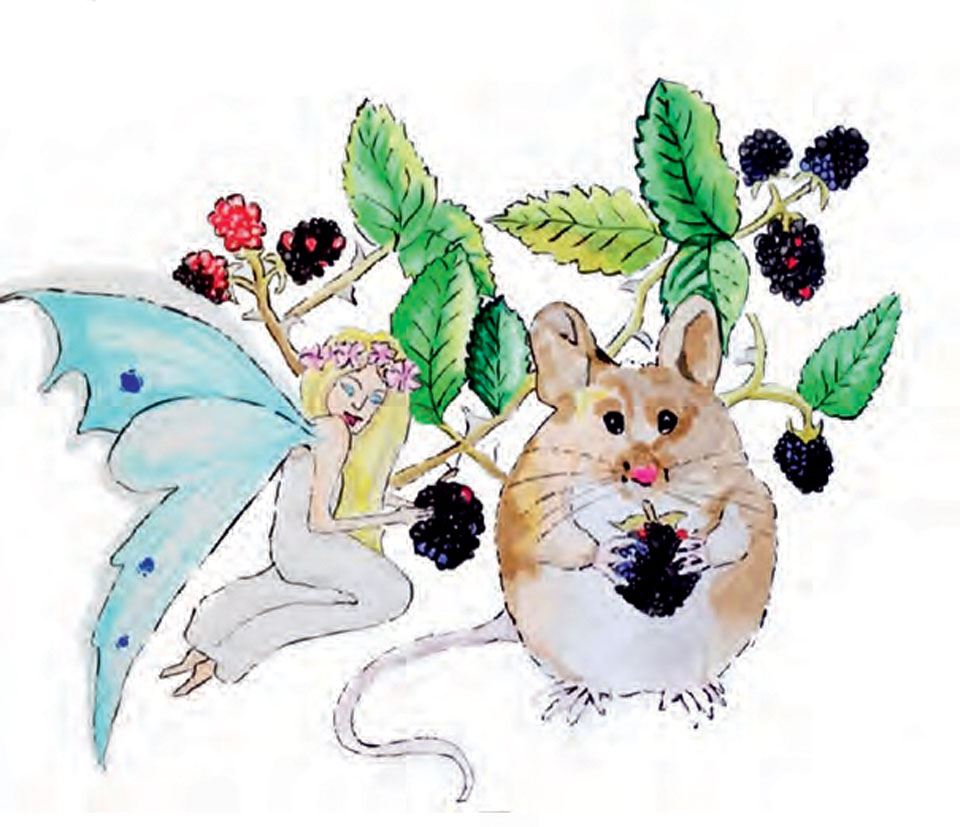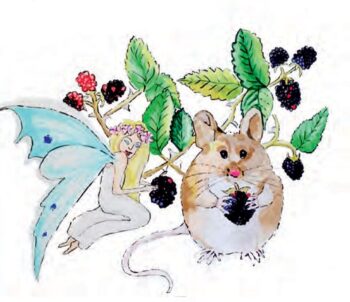 There was no "once upon a time", these stories were real-time and even now, my grownup children still remember Dad's made-up bedtime stories.
These dream-enhancing tales would always have my children playing the lead roles along with guest appearances of best friends, pets and toys, with of course a vivid assortment of very friendly fairies who, with a quick sprinkling of magic dust, would instantly shrink the listeners down to fairy size.
There were also numerous, mischievously naughty pixies, elves and goblins, plants that could spring to life and burst into song, and flying and crawling insects and bugs that were extremely friendly and talkative. The slightly larger flying species such as Maybugs, Moths, Dragonflies, Butterflies and fast, stripy Bumblebees would become flying taxis. This friendly airborne service would wing the children off to night-time parties at Bluebell Wood, the party venue that was always illuminated by the light of a hundred fireflies.
All too quickly, my bedtime storytelling years had become distant but happy memories. Then before you could say "tiddlysquigglyplop", my children had children of their own – these were mind boggling, amazing moments for me. I had become a grandparent!!
All the storytelling, games and complete nonsense that I had created as a young proud father now had to be re-branded for my grandchildren. Huge added bonus – you can have equally or even more fun with these toddlers before handing them back to their rightful owners!
Then came the Eureka moment – in the guise of Covid lockdown.
FAIRY HAT
I love all wild flowers
One favourite is harebell
Their colour and fragility
A shame they have no smell
You can see why fairies like them
So pretty and so blue
The flower head is perfect
An instant hat, brand new
They fit most every fairy
When placed upon their head
I wish that I could wear one
Not my straw hat instead
If I could get some fairy dust
And shrink down to their size
I'd certainly wear a harebell hat
T'would be the perfect prize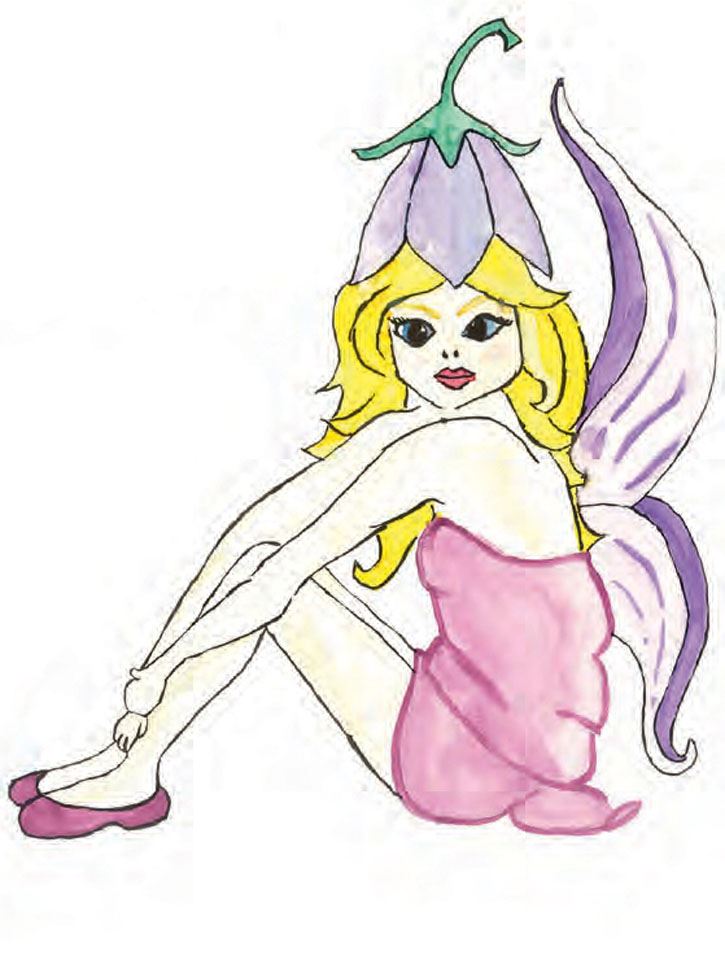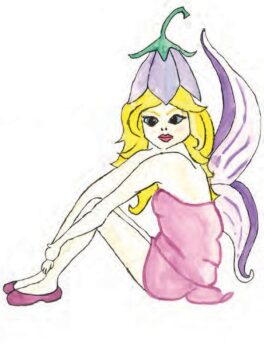 DREAM CATCHER
Do you ever get those night frights
I did when I was a boy
At night your mind is racing
Some dreams I didn't enjoy
I had to count giant matchsticks
Falling on my head
Sometimes there would be something
Hiding under my bed
But Nanny used to save me
Come in, switch on the light
She'd say "What's the matter darling
Have you had a fright?"
I'd sob and blubber, then Nanny'd say
Let's both of us take a peep
You see, there's really nothing
It's in your dreamy sleep
At bedtime think of nice things
Like sweeties and ice creams
Cos Nanny's watching over you
She's the catcher of bad dreams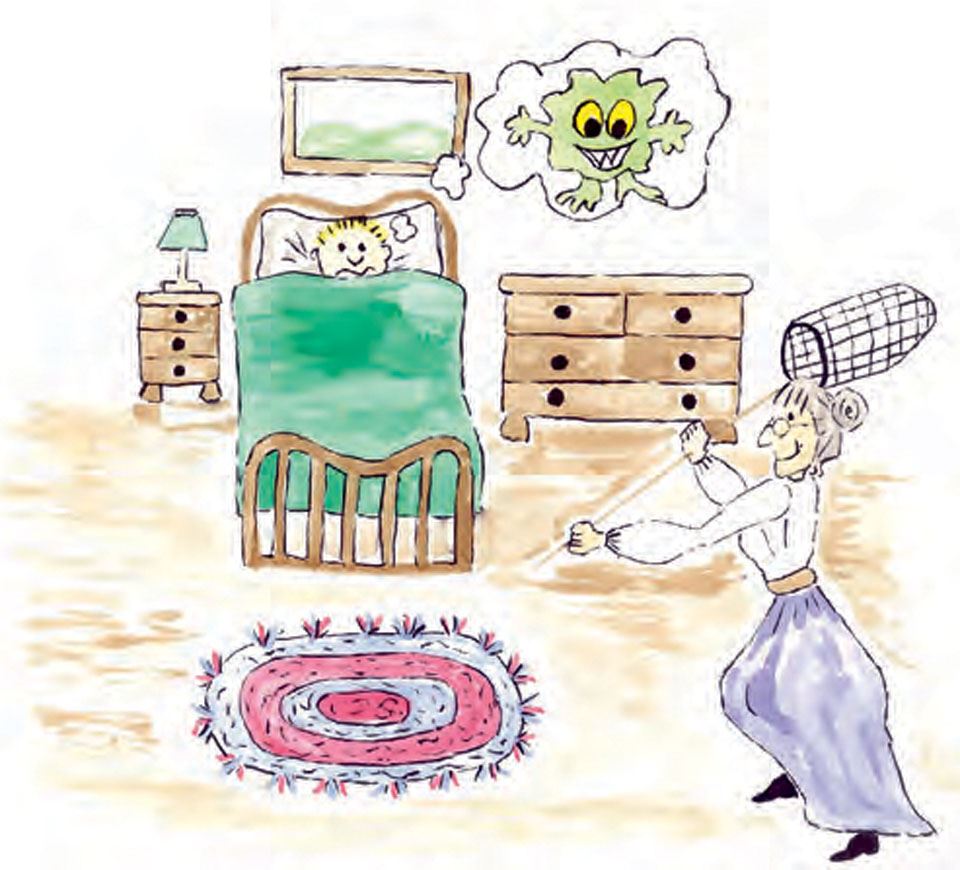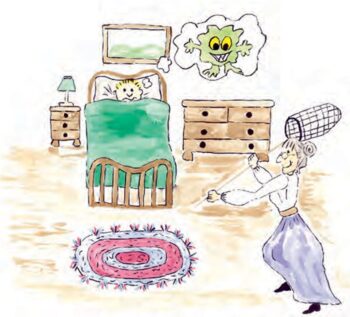 WHEN I GROW UP
When I grow up
What will I be
An astronaut, or on TV
When I grow up
I wonder when
I can already, count to 10
When I grow up
Play hide n seek
Even when my old bones creak
When I grow up
I won't get old
As I see your lives unfold
When I grow up
It's plain to see
I simply can't, for I am me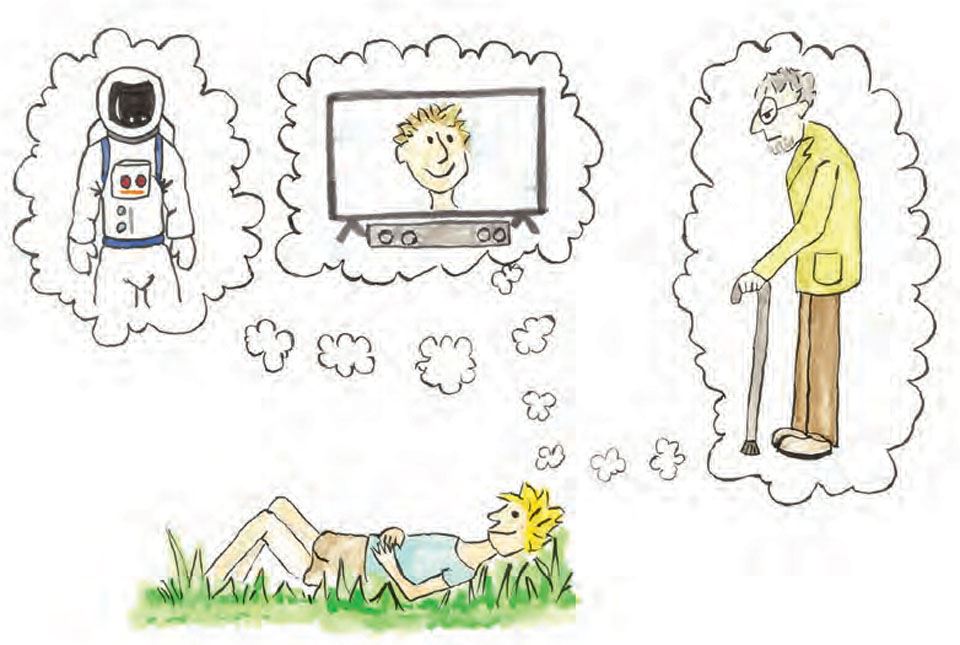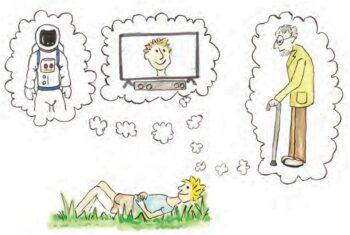 I had no excuses to skive off from my writing and I had quite literally just finished the Berthon Lifestyle 2020 article "Pastures New" when my phone pinged – a message had arrived. It read, "Grampy, can you send us some of your funny stories. Love from Phoebe, Jen and Ellie" and signed off with lots of hearts and kisses.
As my pen touched the crisp, white, lined paper of my new A4 Pukka Pad, "When I grow up" was scribbled instantaneously and it made me smile. Zoe's girls loved it and my grandchildren's requests keep coming. Caroline, my lovely and very witty wife, casually asked when I was next going to my land of nonsense – hey, presto, the title of the book was born…. perfect!
The Land of Nonsense bedtime rhymes are plucked from all manner of bizarre places, memories and moments, crazy thoughts and ideas, educational facts, wildlife galore, lifelong desires and a very large dose of Grampy's complete nonsense. These bedtime rhymes cause endless amounts of giggling, sniggering and laughter – I wholeheartedly approve!
Then I hit a problem – I can't sketch for toffee. My ability to bring these rhymes to life with some informative but amusing pictures was going to be tricky. With my tongue sticking out from the corner of my mouth, and my fine point black pen pinched between fingers and thumb, I tried to scribble how my mind visualised the rhyming text. My scribbled images would take forever – I can write but I certainly can't draw. I needed an arty person to create their imagery as an illustrator…. HELP!
Funny how things happen, I am a firm believer that luck doesn't just fall into your lap – you make your luck and you make your luck work for you. My little piece of luck occurred on my next visit to see my eldest daughter Kate and my youngest granddaughter Winnie. By chance, I spotted a new piece of art in their new house. Kate very excitedly informed me that it was a housewarming gift from Phillippa, one of her very dear and close friends from her bygone school days. I knew and remembered Phillippa from almost three decades in the past. Even more importantly, I had now discovered her gift as an extremely competent and talented artist – just what I was looking for! I wondered if Phillippa might be interested?
PLANET BLUE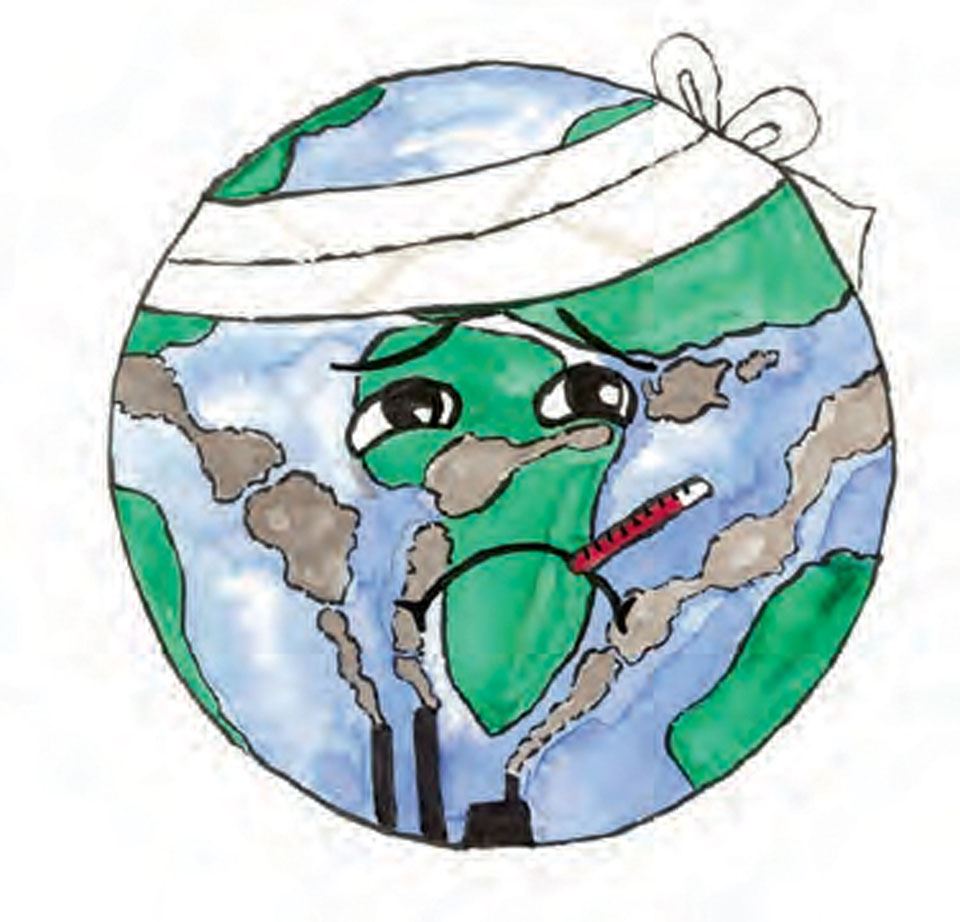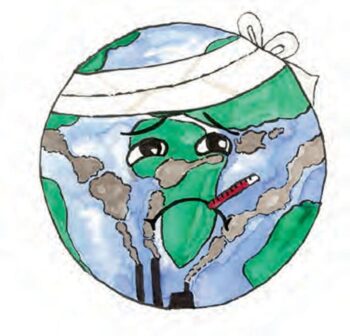 When you watch a lovely sunset
And the sky above turns pink
Does it make you wonder
Does it make you think
Our planet is so wonderful
With changing colours and hues
Why do so many earthlings
Our planet blue abuse
We fill the air with car fumes
And factories spew out smoke
Pollution is a bad thing
It's enough to make you choke
We've polluted many rivers
And the oceans too
We'll have to learn to stop this
And save our planet blue
The moon it has a smiley face
Smiles down at me and you
Let's all join hands together
Make Mother Earth smile too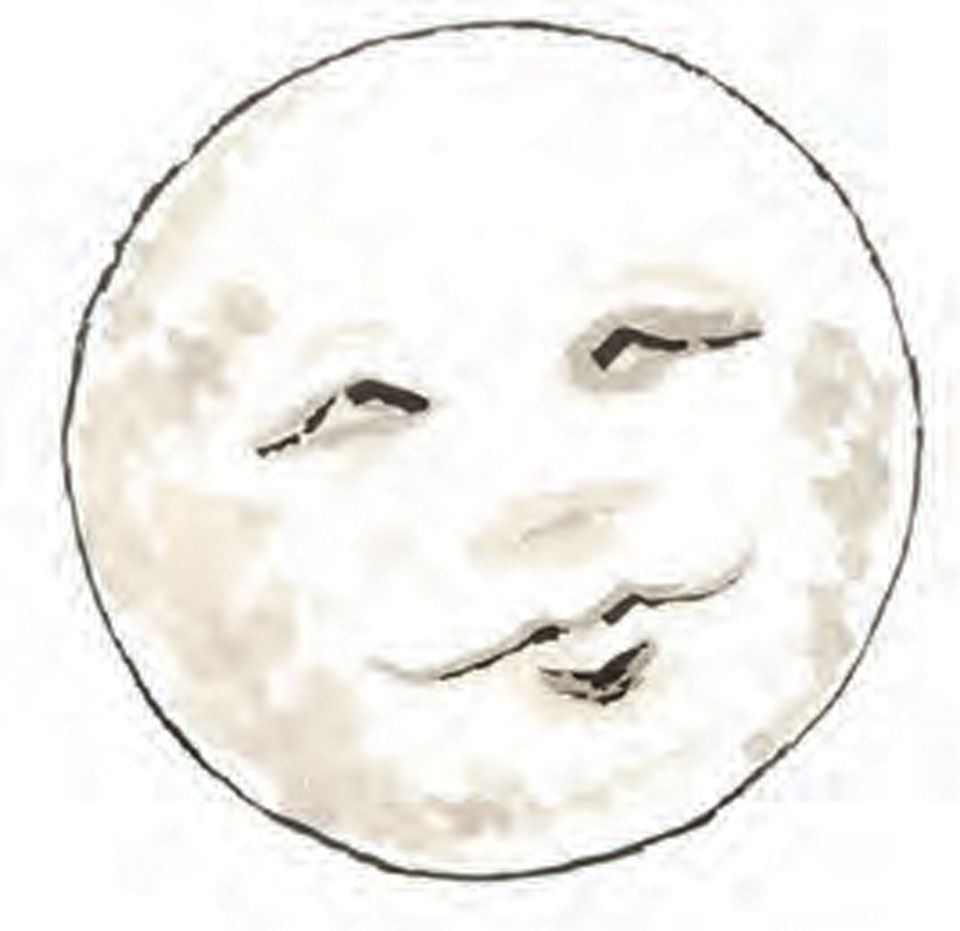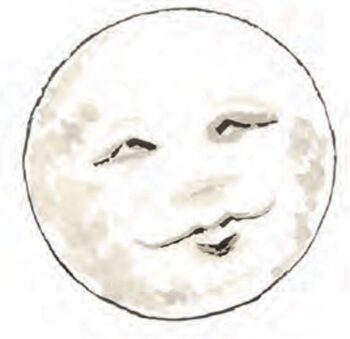 CLEAN MY TOOTH
If I said I'm going to clean my tooth
You'd look at little bemused
The fact is I am a Narwhal
My horn is a tooth and it's used
My scientific name Monodom monoceras
From the Greek term ("one-tooth one-horn")
This horny tooth can grow 8 feet or longer
It starts to grow when I'm born
My nickname, the Unicorn of the Sea
Because of my ivory tusk
It's a tooth and sensory organ
Helps me hunt where it's darker than dusk
I live with my pod of Narwhals
I love eating cuttlefish and squid
We're in danger, our numbers depleting
To hunters we're worth a few quid
So google Future Ocean Society
They have many interesting facts about me
You can even make a donation
To help all us Narwhals stay free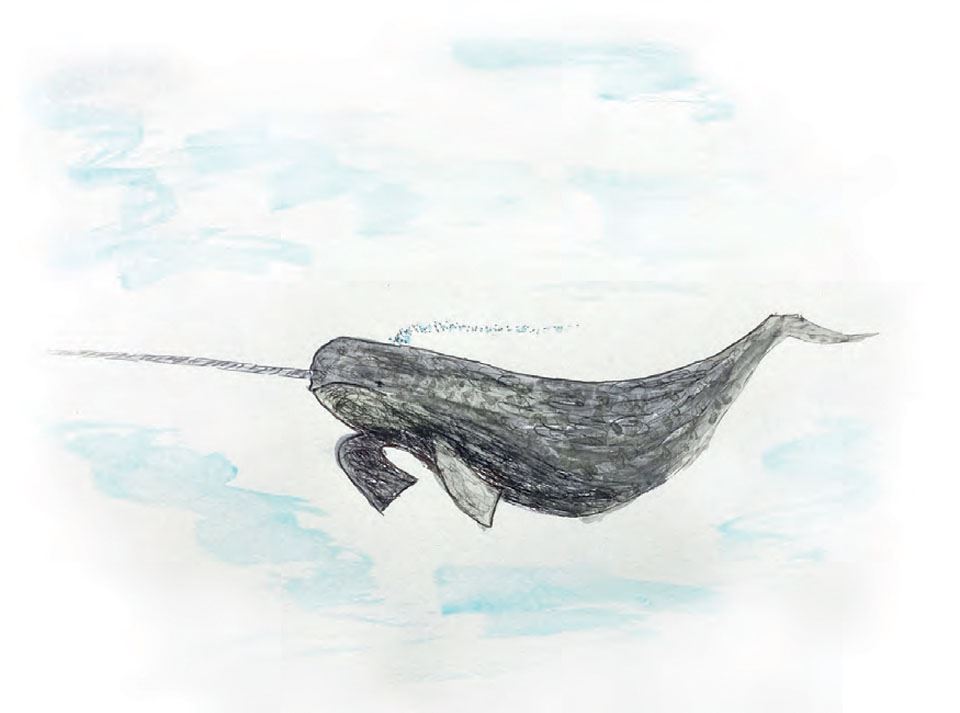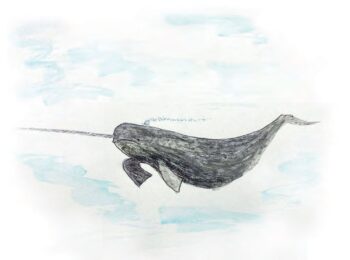 BROOM ZOOM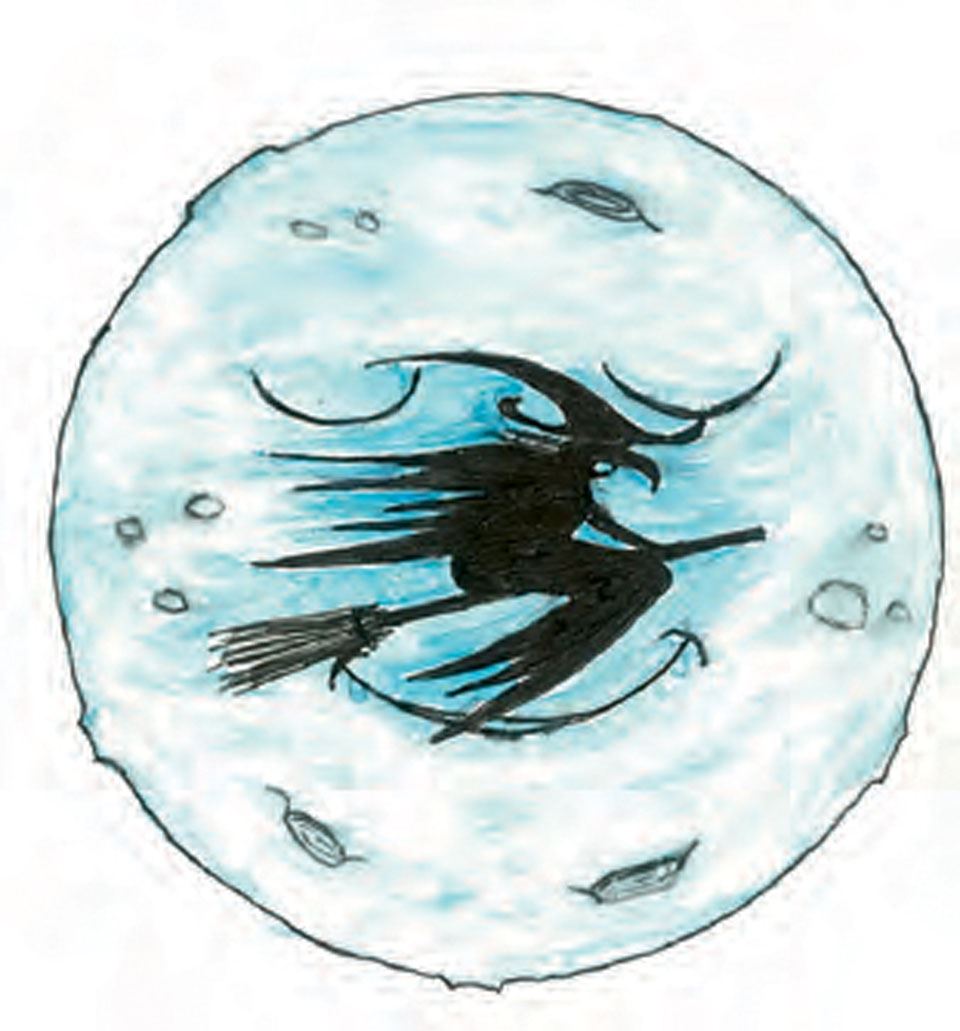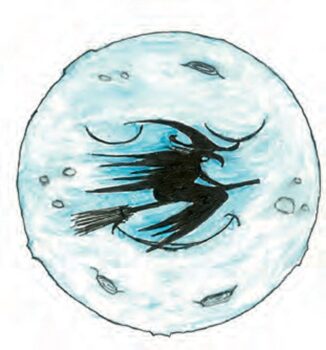 Tiddly squigglyplop
A witch flew away on her mop
She didn't go zoom
Cos it wasn't a her broom
It's their method of transport to shop
When they need to go zoom
They ride on their broom
On clear nights when they whizz past the moon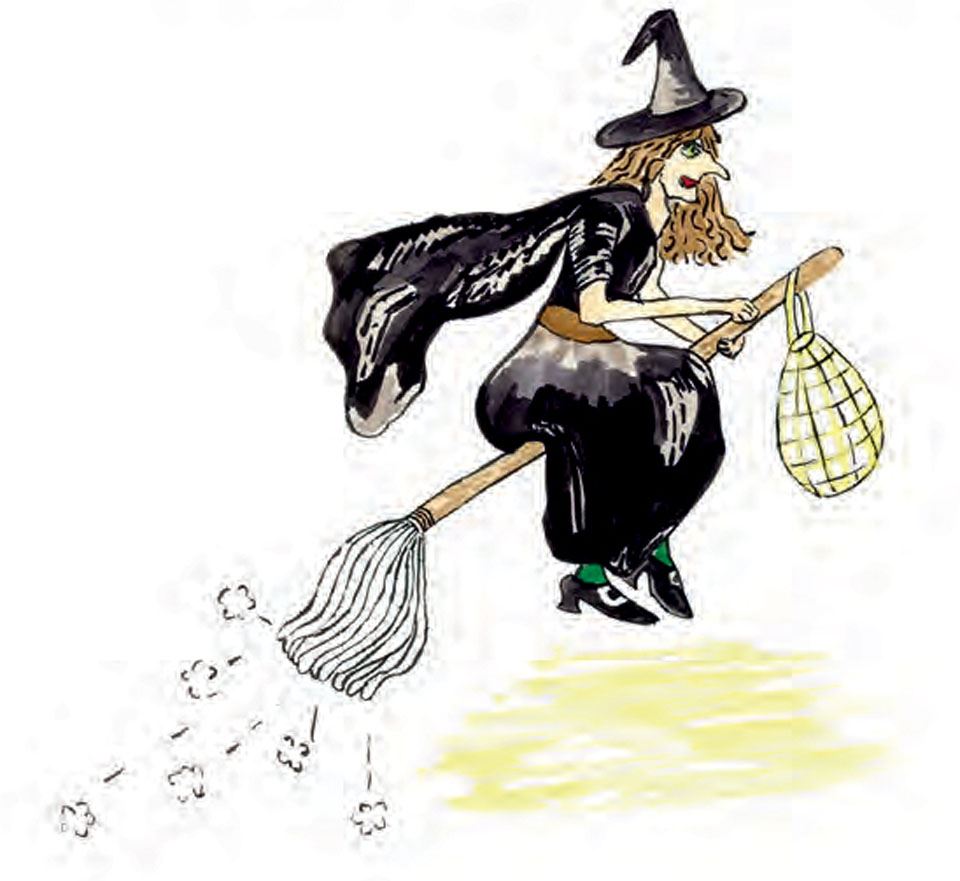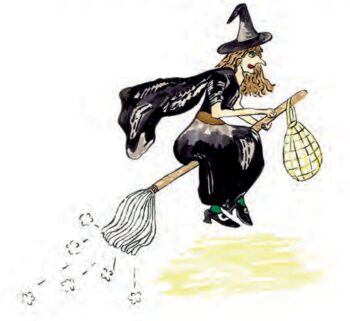 ABOUT PHILLIPPA
I have known Garry's daughter, Kate, since I was six and have remained close friends with both Kate, and her sister Zoe. I gave Kate one of my artworks as a housewarming gift and, to my surprise, received a telephone call from Garry shortly afterwards. He had seen, and admired my painting at Kate's home and phoned to propose sharing in an exciting project he was working on.
Garry was looking for an illustrator to bring his bedtime rhymes to life. His enthusiasm was contagious and half way through our conversation, I eagerly agreed to create some images. Upon receipt of a few sample rhymes, I was hooked! I had such great delight reading them – he has an incredible talent for conjuring vivid images in your mind. I couldn't wait to get my brushes out and paint life into his words! Interested to test a target audience, I immediately sat down to read Garry's rhymes to my three small children. Within minutes, the room was filled with fits of laughter and a barrage of questions. His writings excited their imagination into overdrive and sparked their curiosity for the world around them. Garry's mind is a cauldron of magical, educational and hilariously funny rhyming tales. I am enthralled and excited to play a part in bringing his wonderful imagination to life through my art. Having gained my degree in English and History, I am happy to be part of something that can inspire a love of literature to young children.
FRIENDS FOR LIFE
I know a young farmer called Felix
His pet dragon's called Jamie you see
They always go everywhere together
This friendship is simply WHOOPEE
Sometimes Jamie wakes before Felix
Other times tis the other way about
But mornings are best started quietly
Cos Jamie breathes fire when he shouts
Jamie loves to fly around the garden
And he loves going out in the car
At bedtime he loves to be tucked in
These best friends are both on a par
He's my bestest green dragon is Jamie
He can fly but not very fast
Inseparable – we have great adventures
Forever this friendship will last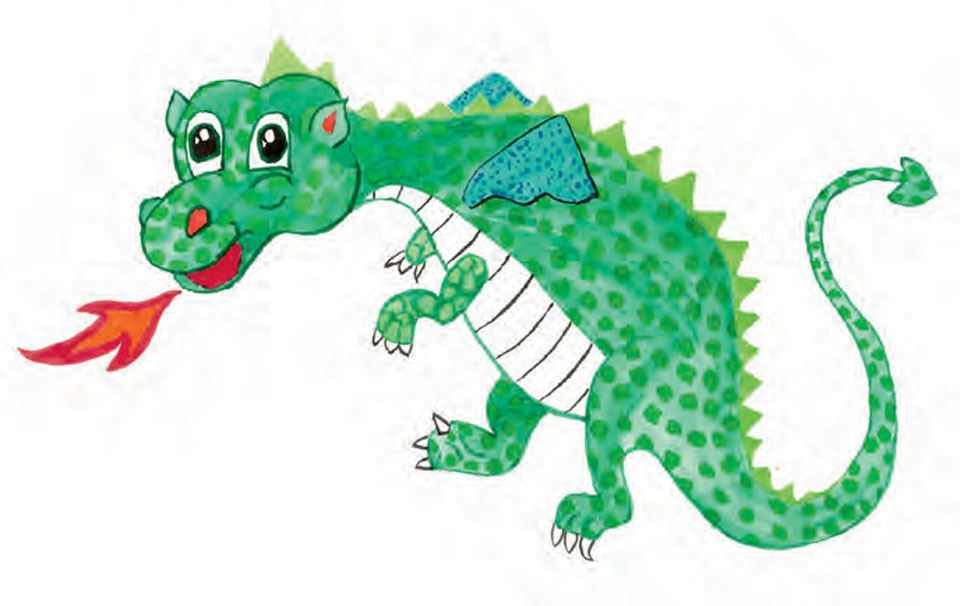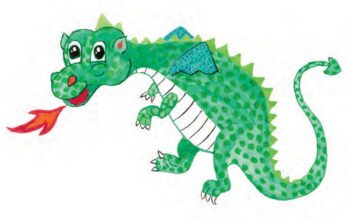 GOOD SHIP PUFFIN
I love my Puffin tower ship
I can sail across the sea
Yogi swims beside us
To keep an eye on me
We don't know where we we're heading
I'll check my telescope
Sometimes we see sharks and wolves
But friendly ones, I hope
You see, my name is Winnie
I'm the captain of this ship
But you can come, so climb aboard
We're off on my next trip
We'll sail across the seven seas
Adventures all the way
And you can even take the wheel
But only when I say
That's because I'm the captain
And best you don't forget
Or I can make you walk the plank
Then you'll get wet, wet, wet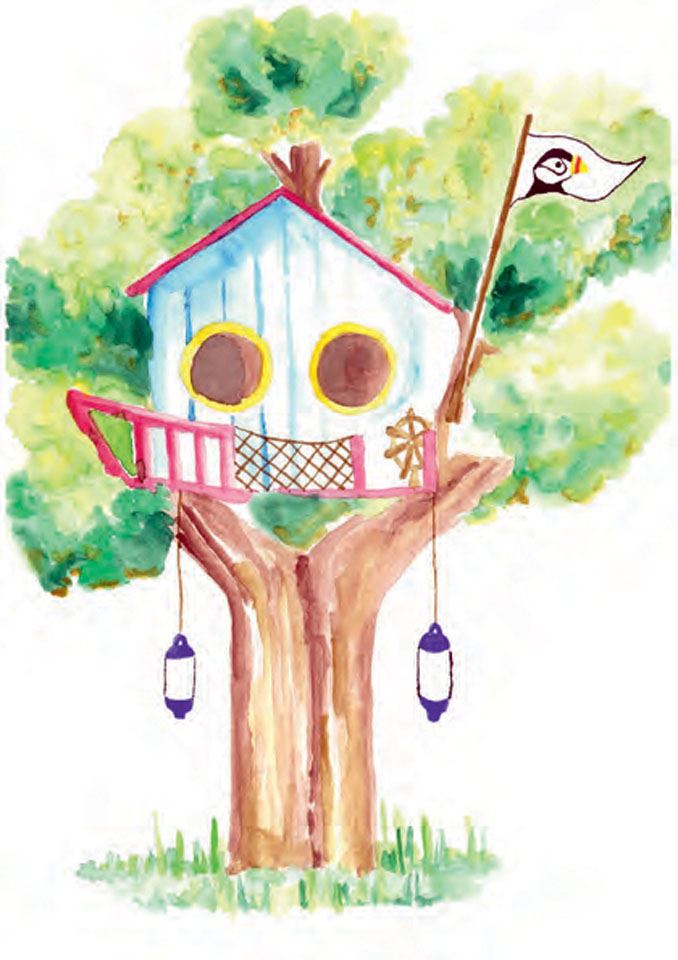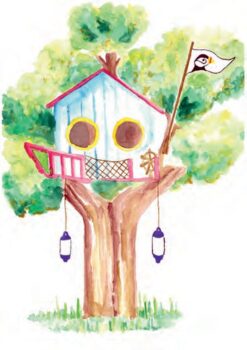 Read Another Article
Download The Berthon Book 2021-2022 XVII (12.4MB)