by Bill Rudkin, Berthon USA, Illustrations By Erik Blegvad © 1963 Pepperidge Farm, www.berthonusa.com
Having run some material about my family's Pepperidge Farm business in the last edition of the Berthon book, our bossy editor was recently on the phone to ask for the next instalment.
Of course as with most families, facts and figures fade with time, and it is the memories that remain ingrained in one's consciousness. Mine are vivid – my grandmother Margaret Rudkin, my grandfather Henry, my parents, aunts, uncles and siblings, and of course of Pepperidge Farm itself where it all began, and later the family estate in Ireland.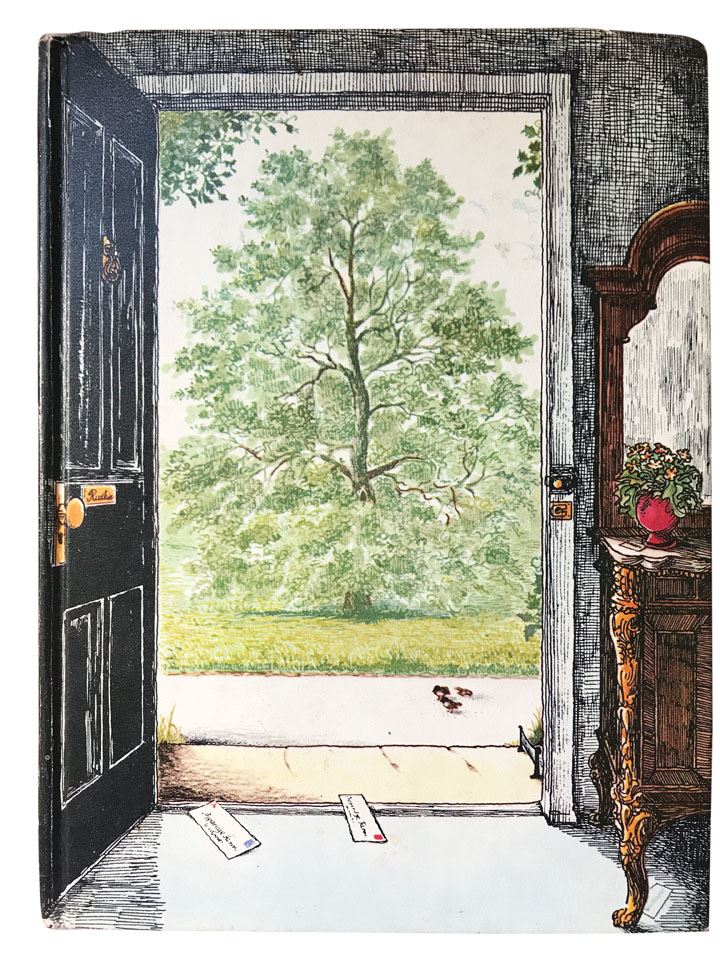 It is these memories that remain, and thanks to some training from my grandmother I have the advantage of being a pretty good cook myself; greatly assisted by the wish to eat well!
So, when asked for the Pepperidge encore, I racked my brains, spoke to my brothers and sister, and inspiration was eventually mine! A DHL parcel was quickly dispatched to the UK containing the answer to the problem, no less than a copy of my grandmother's cookbook first published in 1963 and dedicated to my grandfather who she described as 'the most patient man in the world'.
More than a cookbook, this marvellous illustrated publication contains Margaret's life story as well as one of the best collections of recipes to be found anywhere. I would encourage you to buy a copy as nearly 50 years on, it is still in print…
This book has been my companion for many years and the recipes are easy to understand and deliver amazing results, given a little patience and American measures. Following on are some of my very favourite recipes –
This was the recipe that I first used to make Hollandaise!! Simple and easy…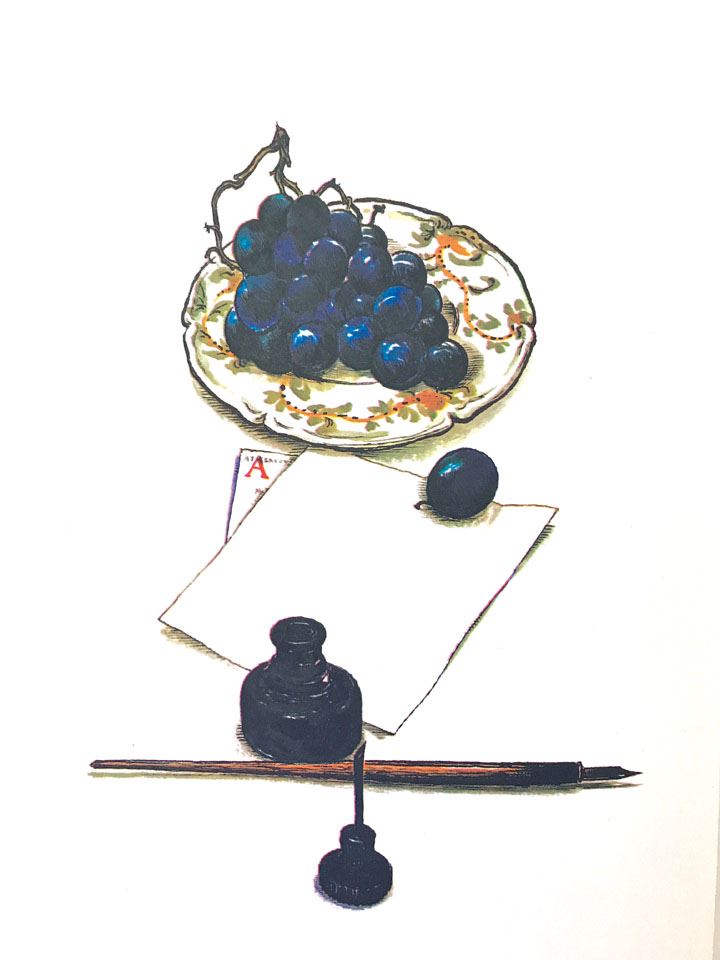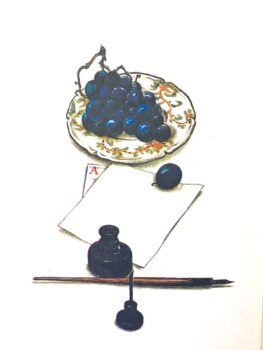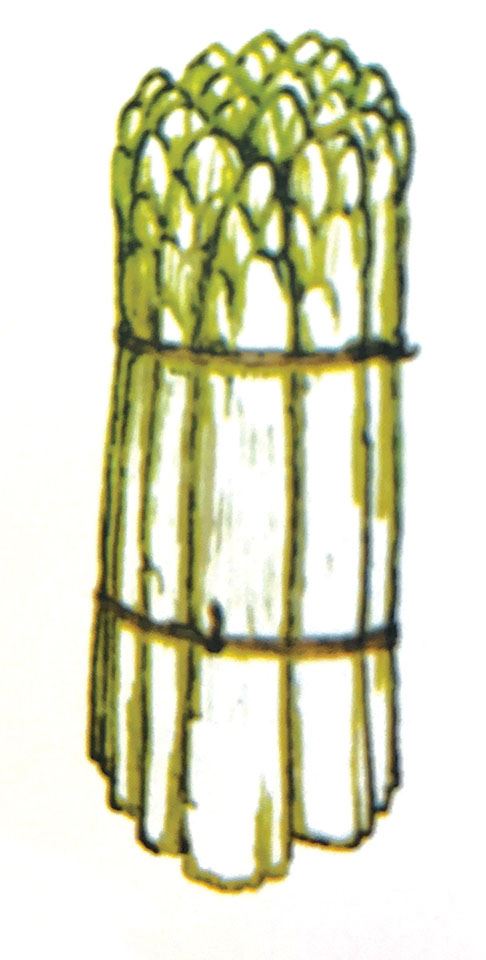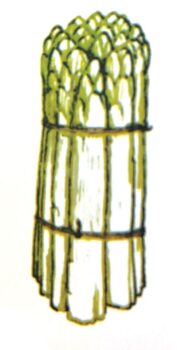 ASPARAGUS HOLLANDAISE (Serves 6)
6 baked patty shells
Cooked asparagus spears
For the sauce:
½ cup (1 stick) butter
2 egg yolks
2 tablespoons lemon juice
¼ teaspoon salt
pinch cayenne
Have the butter and eggs at room temperature.
In the top of a double boiler, beat the butter and egg yolks until smooth.
Beat in the lemon juice salt and cayenne.
Place over simmering water and stir briskly for exactly 3 minutes (the water in the bottom of the boiler should not reach the upper pan).
Turn off the heat and continue to stir for 1 minute longer, or until the sauce is thick and smooth.
Arrange the asparagus in the baked shells and cover with the sauce.
There is also a short Hollandaise recipe which really works.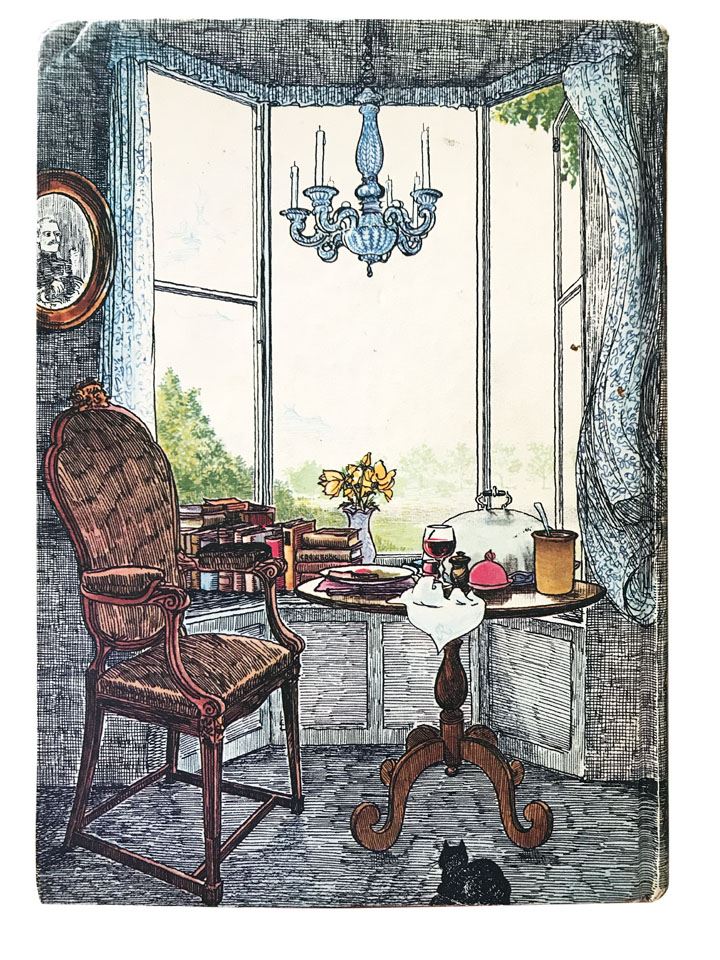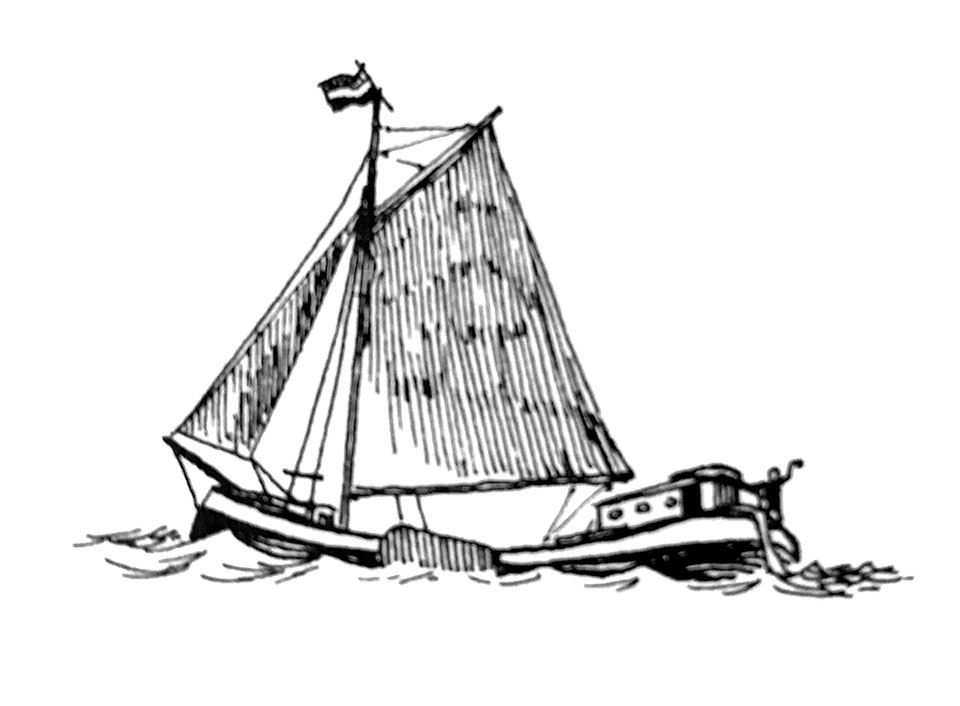 HOLLANDAISE SAUCE (Serves 3-4)
This is really very easy, very quick and foolproof to make if you follow just one direction – don't let the top of the double boiler touch the boiling water underneath. Very little heat is needed, and overcooking will curdle the sauce.
¼ pound butter (1 stick)
2 egg yolks
¼ teaspoon salt
1 tablespoon lemon juice
Divide the stick of butter into three pieces.
In the top of a double boiler, put the egg yolks, salt, lemon juice and 1 piece butter.
Stir together with a small wooden spoon.
Place the top over the boiling water in the bottom of the boiler, but do not let it touch the water.
Stir continuously until the butter melts.
Add the second piece of butter, stir until melted.
Add the third piece of butter, stir until melted.
Give a couple of stirs more until nice and thick, and you are done.
This should take about 2 minutes.
Remove the top from the bottom of the boiler, cover and set aside to use.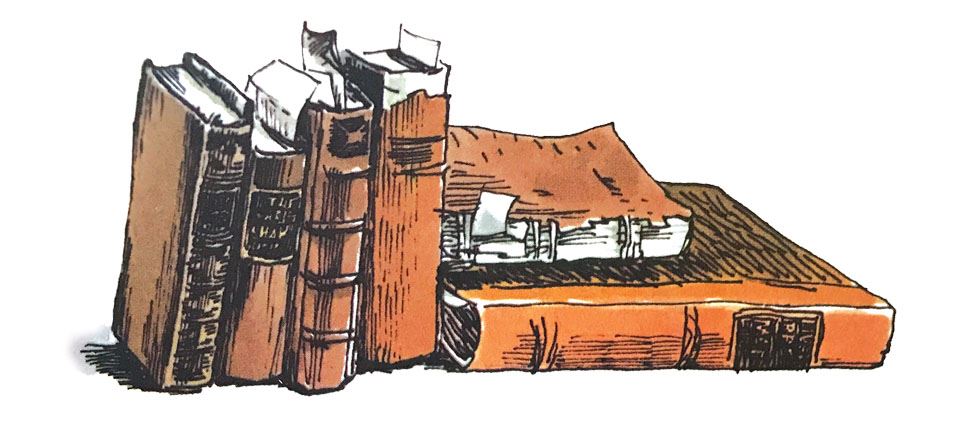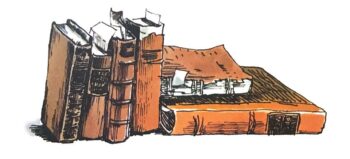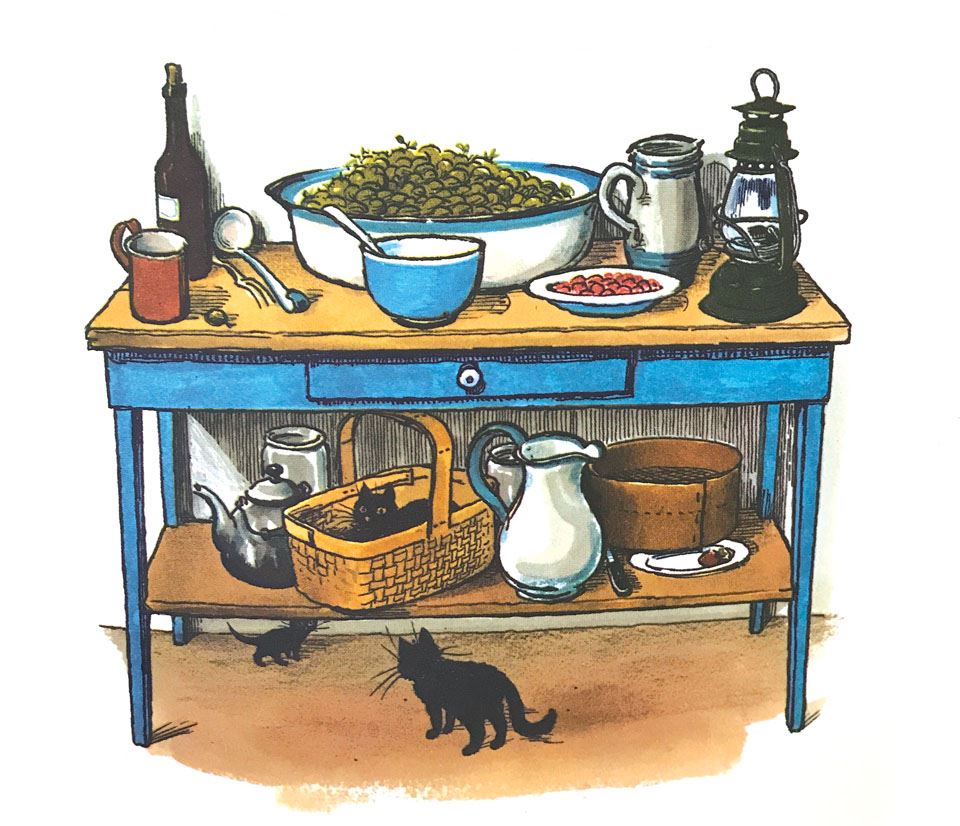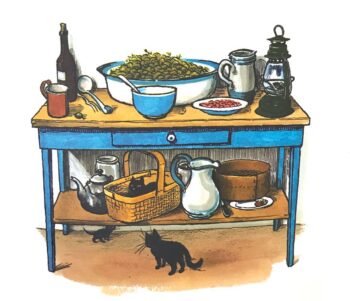 Frozen White Horseradish Sauce made with Sweet Cream is to die for with Roast Beef.
FROZEN WHITE HORSERADISH SAUCE MADE WITH SWEET CREAM (Serves 6)
1 cup heavy cream
2 tablespoons white grated pickled horseradish
½ teaspoon pepper
½ teaspoon salt
2 teaspoons French mustard
Whip cream until stiff.
Mix together the grated pickled horseradish,
French mustard, salt and pepper.
Mix this thoroughly into the whipped cream.
Place in a serving bowl, cover tightly with waxed paper and place in the freezing compartment until firm, or for about 2 hours.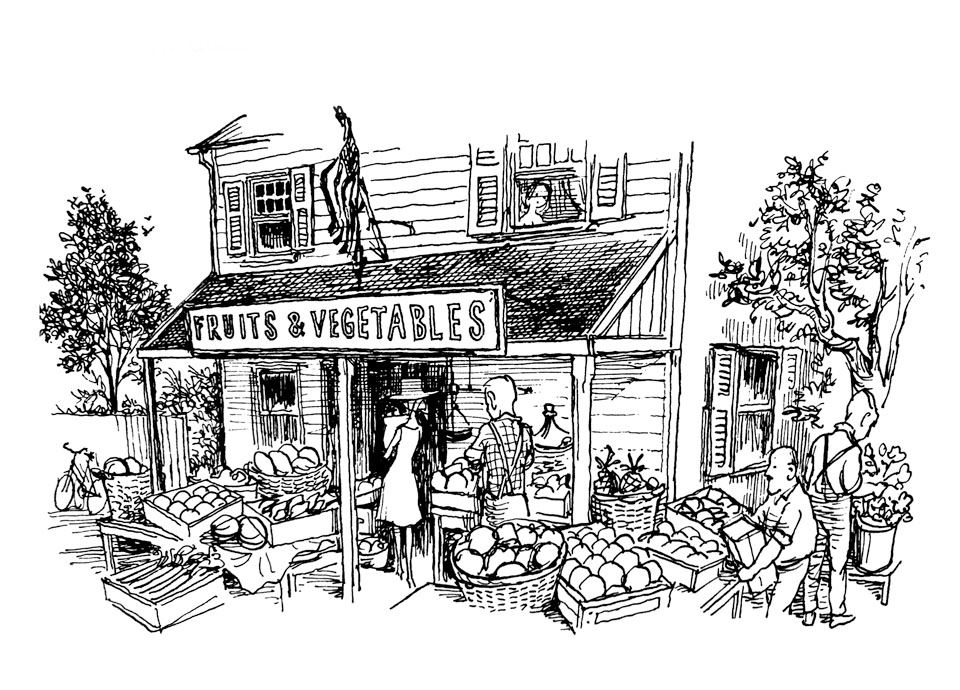 One of my favourite parts of the book is Part Three, Pepperidge Farm. It is a great read and there is a great review about Making Bread. This is here and after studying its pages, I made my first attempts at baking bread. You will find that the White Bread recipe is a great rainy day reward.
WHITE BREAD (Makes 1 loaf)
Preheat oven to 400oF., 20 minutes before loaf is ready to bake.
½ cup milk
1 tablespoon sugar
1 teaspoon salt
4 teaspoons shortening or butter
½ cup warm water
1 package or cake yeast, dry or compressed
3 cups sifted white flour
Scald the milk.
Add and stir in the sugar, salt and shortening or butter.
Cool to lukewarm.
Measure into a large mixing bowl the warm (not hot) water.
(Cool to lukewarm for compressed yeast.)
Sprinkle or crumble yeast.
Stir until dissolved.
Add the lukewarm milk mixture.
Add and stir in 1½ cups sifted flour (about).
Turn out on a lightly floured board.
Knead quickly and lightly until smooth and elastic.
Place in a greased bowl; brush lightly with melted shortening or butter.
Cover with a clean damp towel.
Let rise in a warm place, free from draft, until doubled in bulk, about 50 minutes.
Punch down.
Shape into a loaf and place in a greased bread pan, 9 by 5 by 3 inches.
Cover with a clean damp towel.
Let rise in a warm place, free from draft, until doubled in bulk, about 50 minutes.
Bake in a hot oven (400oF.) for about 50 minutes
Another must try recipe is Corn Bread. There is nothing like making Corn Bread from scratch, and this recipe is the best!
CORN BREAD (Makes 2 loaves)
Preheat oven to 375oF., 20 minutes before loaves are ready to bake.
1 cup milk
6 tablespoons sugar
2 teaspoons salt
½ cup (1 stick) margarine or butter
½ cup warm water
2 packages of cakes yeast, dry or compressed
2 eggs, beaten
3½ cups unsifted flour or 4¼ cups sifted flour
1 ¾ cups yellow cornmeal
Scald the milk; stir in the sugar, salt and margarine or butter.
Cool to lukewarm.
Measure the warm water into a large bowl.
Sprinkle or crumble in the yeast; stir until dissolved.
Stir in the lukewarm milk mixture, beaten eggs, flour and cornmeal.
Beat until well blended, about 2 minutes.
The batter will be stiff.
Turn into, 2 greased 8-inch round cake-layer pans or 2 greased loaf pans,
9 by 5 by 3 inches.
Cover and let rise in a warm place, free from draft, until doubled in size, about 1 hour.
Bake in a moderate oven (375oF.) for 30 to 35 minutes.
Serve warm.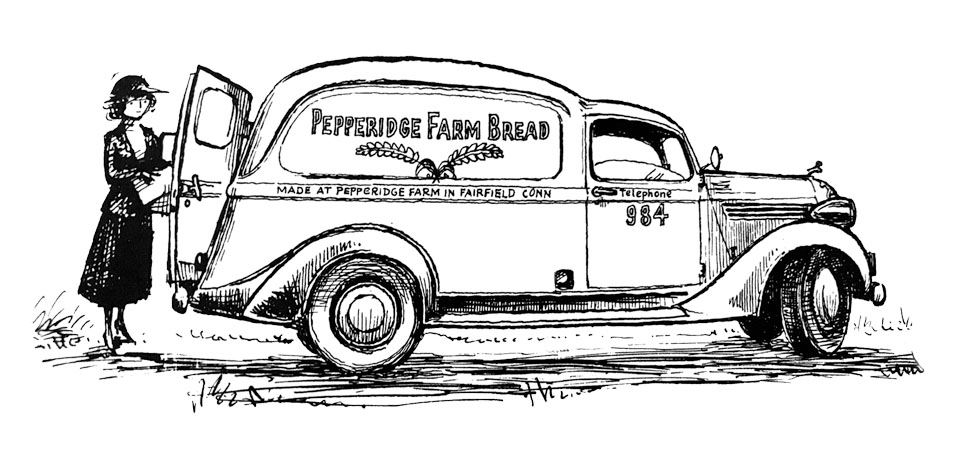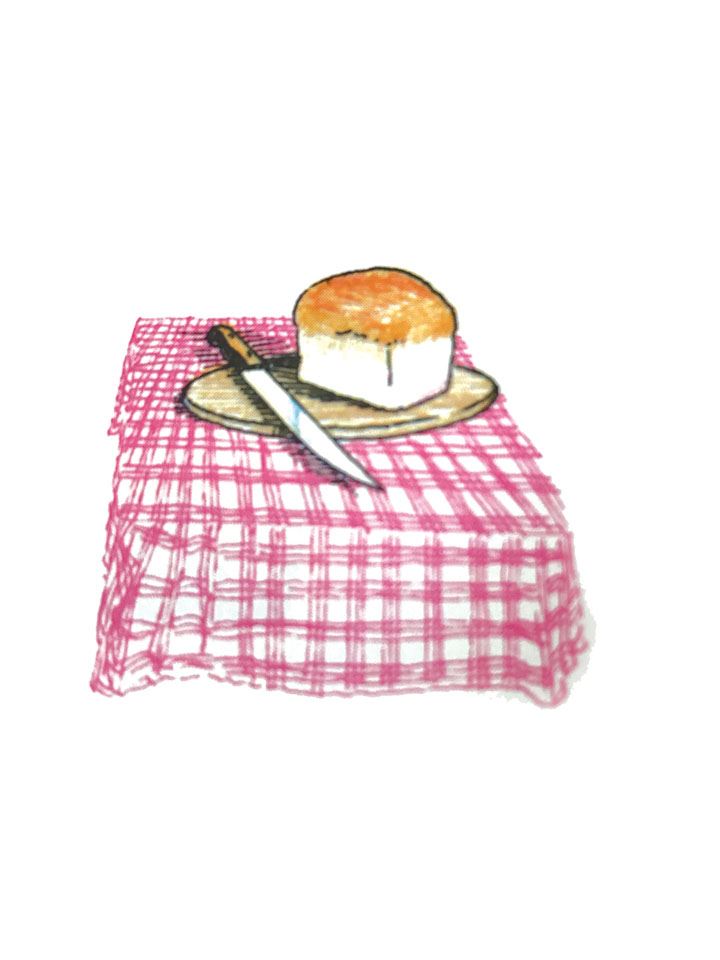 Another favourite for me is Champ – for the non-American readers amongst you, these are smooth mashed potatoes – they are amazing with veggies…
CHAMP
Champ is smooth mashed potatoes, well seasoned with salt and pepper and various kinds of cooked vegetables mixed in. Irish champ was always made with a beetle, which is just an old-fashioned wooden potato masher. A lot of pounding was done to make sure there were no lumps, but today we put the boiled potatoes through a ricer or whip them up with a kitchen mixer.
Children used to sing an old song:
'There was an old woman
who lived in a lamp.
She had no room
to beetle her champ.'
Champ is used as a main country dish, piled on hot plates with a hole in the center filled with melted butter. Each forkful is dipped in the butter first.A jug of buttermilk is the classic accompaniment for champ.
CHAMP WITH ONIONS
Chop fine 2 or 3 white onions, cook in butter till golden brown.
Mix into hot mashed potatoes.
CHAMP WITH CABBAGE
Shred some cabbage fine, put into a frying pan with a lump of butter, cover the pan closely and cook about 10 minutes, shaking the pan every few minutes or stirring occasionally.
Mix into hot mashed potatoes.
CHAMP WITH PEAS
Add hot cooked peas to hot mashed potatoes.
You can mash the peas too, if you like, or mix them in whole.
CHAMP WITH CHIVES
Chop a cupful of chives and add to hot mashed potatoes.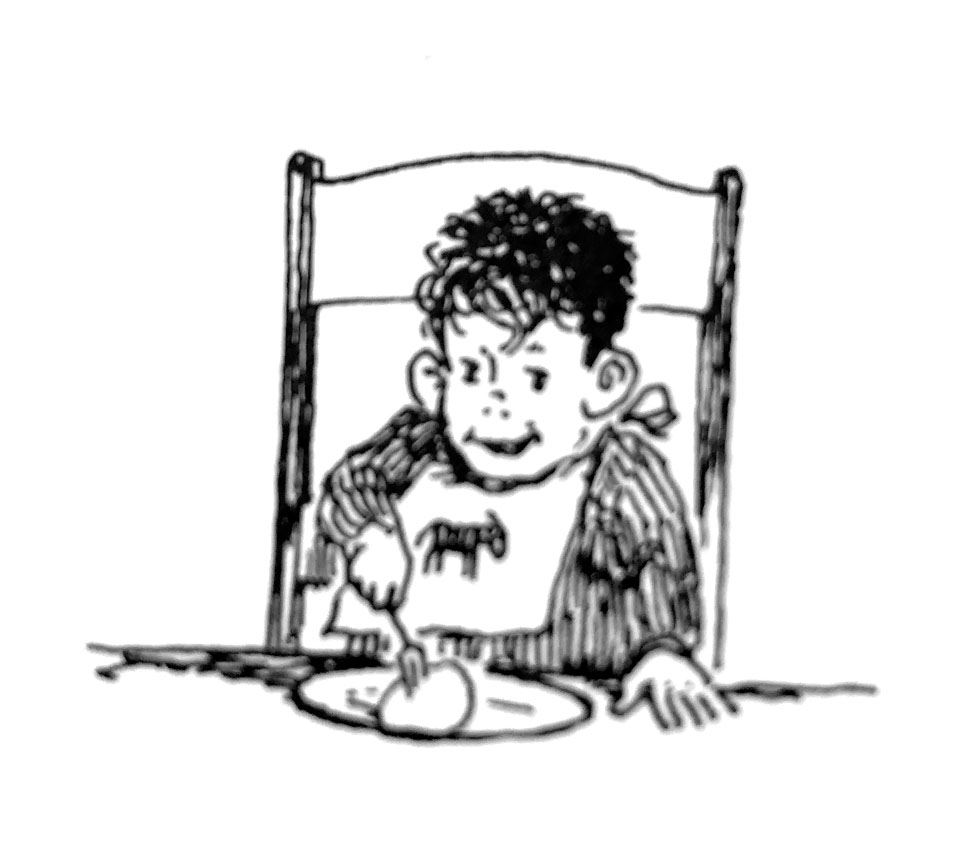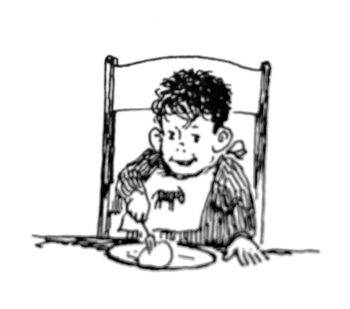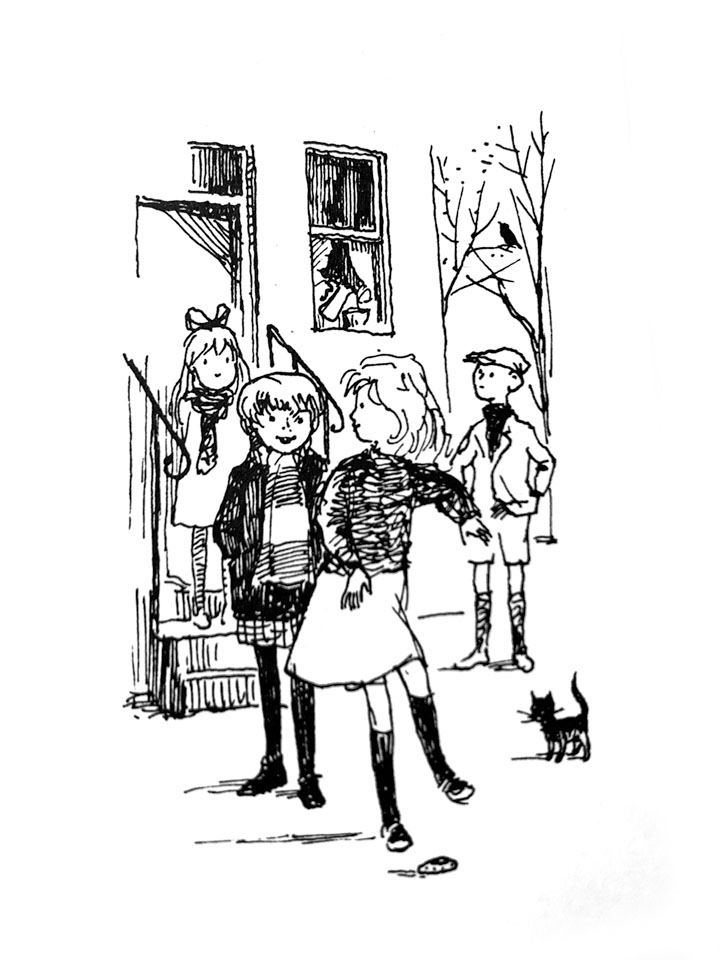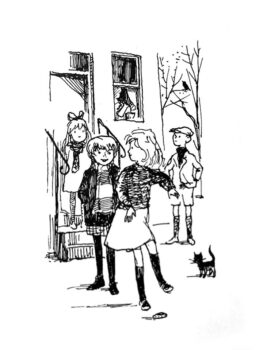 Our Irish ancestry certainly also comes to the fore with Rudkin Irish Stew.
IRISH STEW
shoulder and neck of lamb with most of the fat cut off
potatoes
carrots
celery
onions
ham, minced
salt and pepper
pinch thyme
For every pound of meat, use 1 pound potatoes, 1 onion, 1 carrot,
1 stalk celery, 1 teaspoon minced ham and 1 cup water.
Have the butcher bone a shoulder and neck of lamb and cut into small pieces, trimming off surplus fat.
In a deep saucepan, put a layer of meat and a layer of sliced potatoes and some of the vegetables and seasonings and a little of the minced ham.
Repeat the layers and add just enough water to cover.
Cover tightly and simmer for 2½ hours.
If necessary, add a little more water as it cooks.
The potatoes will thicken the broth.
It is a good idea to make this the day before, cool it and leave in the refrigerator overnight.
Fat will rise to the top to be removed.
Reheat carefully and serve very hot with crisp rolls.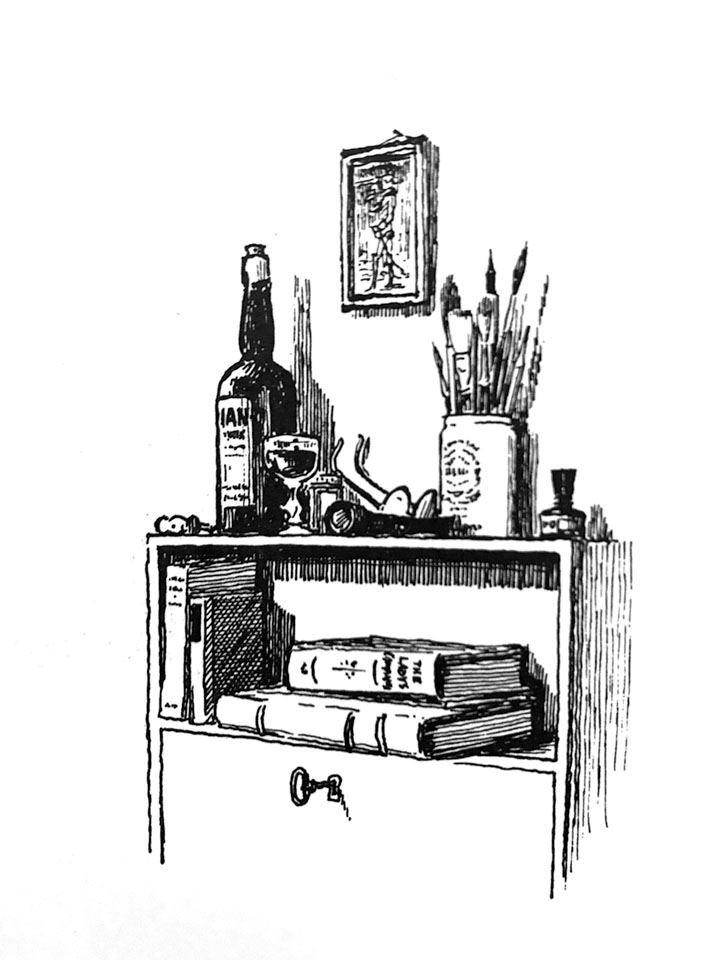 However, it is not just the recipes that make my grandmother's book so special for me.
It is the stories. My absolute favourite is beneath a rather good recipe for Irish Soda
Bread where she describes Maggie Murphy who I remember visiting as a 13 year old.
MAGGIE MURPHY'S POT OVEN BREAD
Down yonder in one of our big fields is a lovely mysterious ruin of an old house and grist mill – moss-covered stone walls, roof fallen in over a perfectly arched stone doorway – and at one end of this relic of the past is a tiny two-room cottage that was once the miller's cottage. There, almost fourscore years ago, Maggie Murphy first saw the light of day, and there she will live out all the days that are left to her.
Spry as a cricket, she bicycles the five miles into the village once a week and peddles back (uphill most of the way) with whole-wheat flour among her purchases.
She cooks over an open hearth fire and mixes her soda bread just as I gave you the recipe, but she has no oven – just a three-legged iron pot oven. She sets this right in the red-hot coals on her hearth, rubs it inside with a bit of fat pork, drops her cake of whole-wheat dough into it, puts on the cover and then shovels some of the red coals onto the cover. Heat top and bottom she then has, and the bread bakes for an hour while she sits by the hearth from time to time turning the handle on her wheel bellows – which makes a draft of air come up through the tiny hole under the coals, bringing them to life with a golden glow.
At just the right minute she brushes the hot coals off the cover, lowers the crane to catch the handle of the pot and swings it out away from the fire.
Out comes a perfectly baked, crusty loaf, fragrant and golden "and good enough for the likes of me," says my dear friend Maggie Murphy.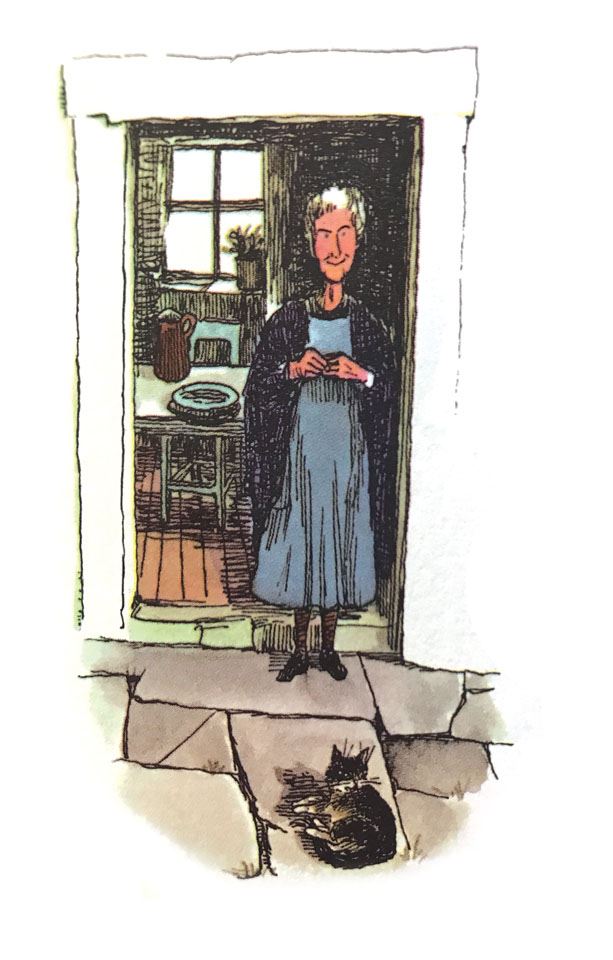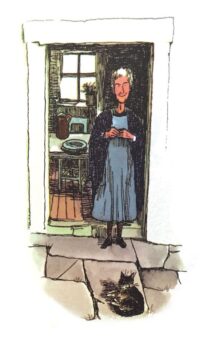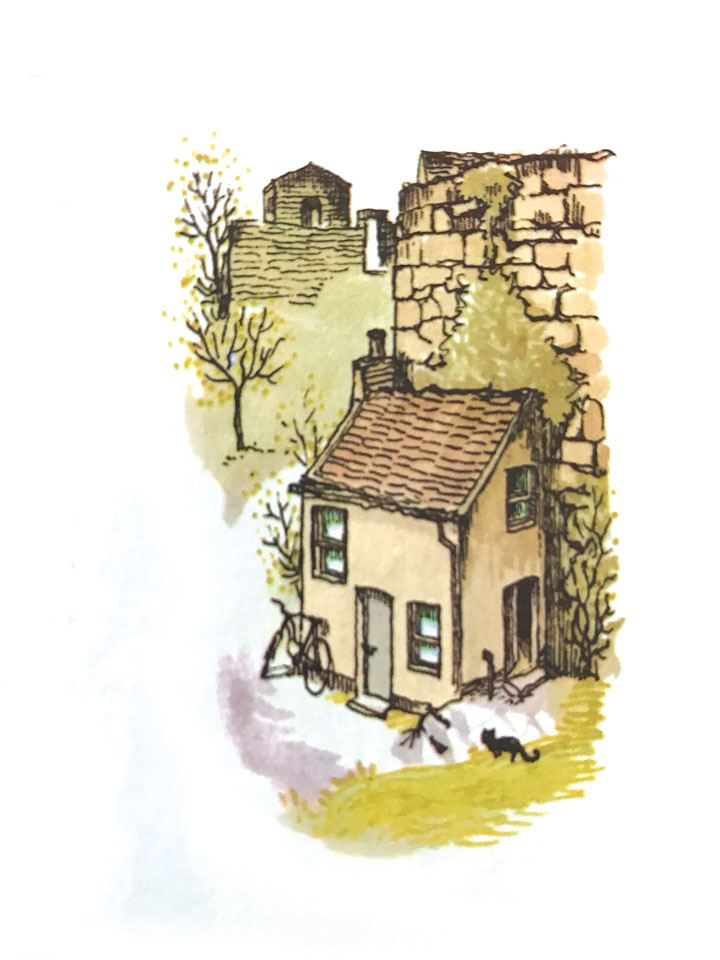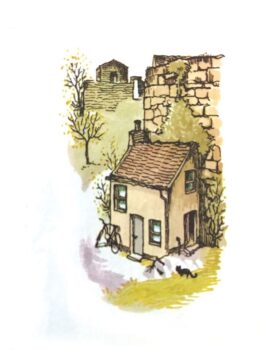 Living well has never been as important as it is today. Cooking and eating with family and friends is one of the great privileges that we enjoy as human beings. I hope that you enjoy these recipes and remember that there are very many more in my Grandmother's book – for more information ask Mr Google.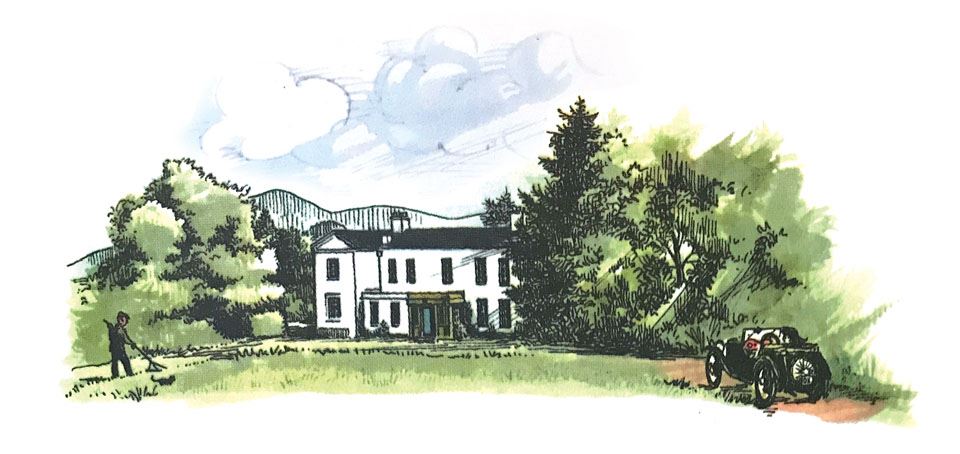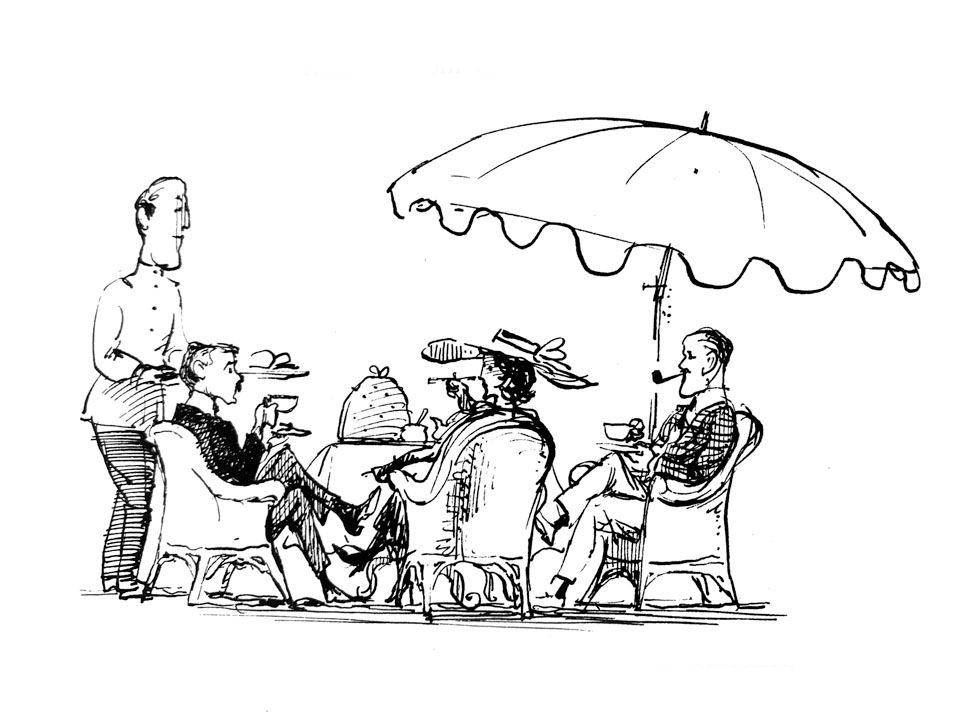 Read Another Article
Download The Berthon Book 2020-2021 XVI (8.63MB)