by Steve Hayles
"Follow Your Passion and You Will Never Work a Day in Your Life"
– it's an appealing idea but I think it happens more by luck than design so I consider myself very fortunate to have had a career in sailing and to have enjoyed the freedom that comes from a life spent in and around yachts. As professional sailors we get to enjoy some of the best venues in the world and to sail on-board some amazing yachts and I would not swap it for any other way of life.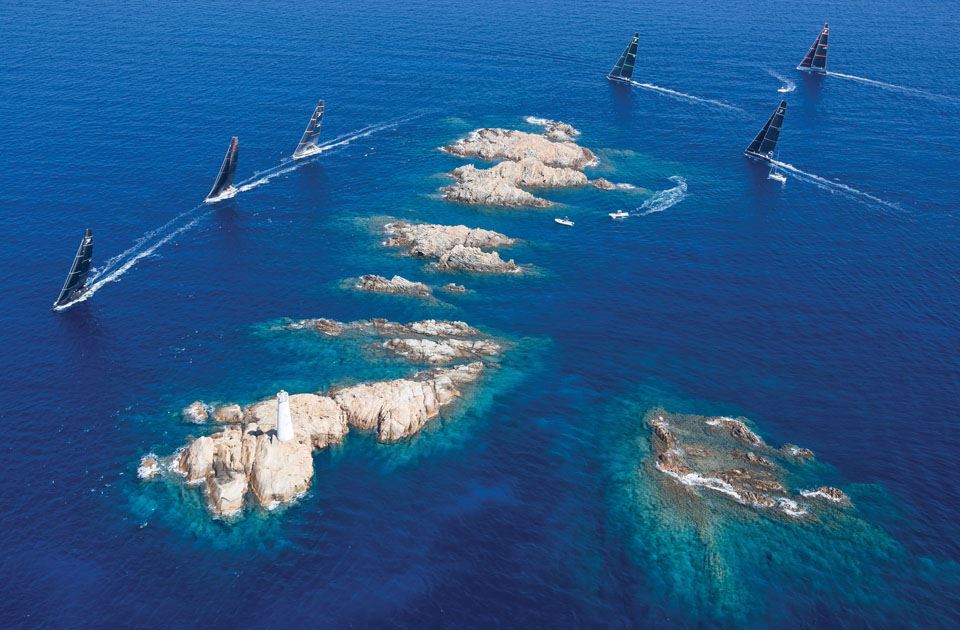 MAXI 72 RACING – AROUND MONACI ISLANDS, SARDINIA
As with any competitive sport though, it is not all glamour and for every day we spend competing at a regatta there is a huge amount of work behind the scenes to prepare the yachts and bring the teams together, and often months of planning is required for just a few short days of competition.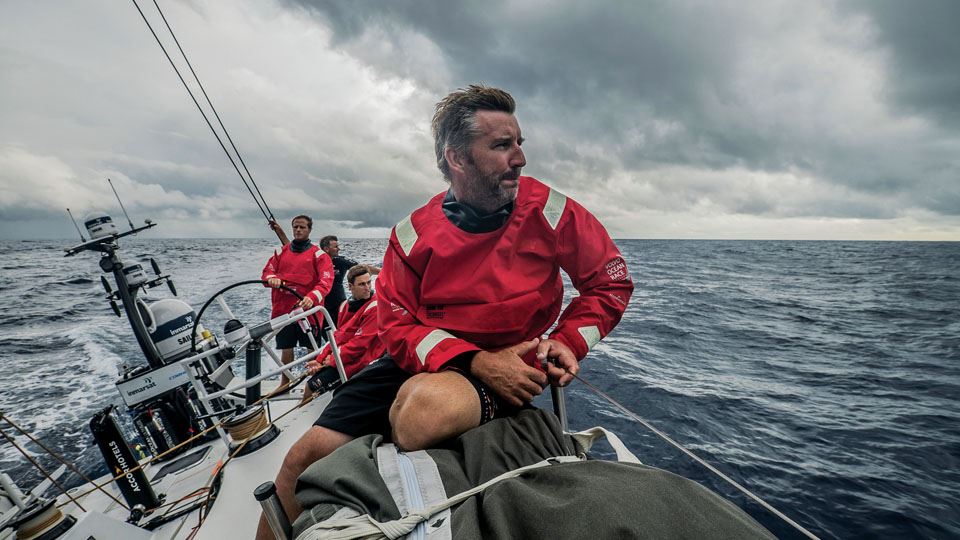 LEG 02, LISBON TO CAPE TOWN, DAY 8 STEVE HAYLES LOOKING FOR THE RIGHT LANE ON BOARD SUN HUNG KAI/SCALLYWAG. © KONRAD FROST / VOLVO OCEAN RACE
I currently look after a team that campaigns a seventy-two foot 'mini-maxi', not a particularly large yacht by modern standards but still very complex and requiring a skilled and dedicated team of people to keep her 'race ready'. We compete against similar yachts and whilst the racing remains extremely close with just seconds separating the teams after hours of competition, they are all completely bespoke and require an intimate knowledge of their individual systems.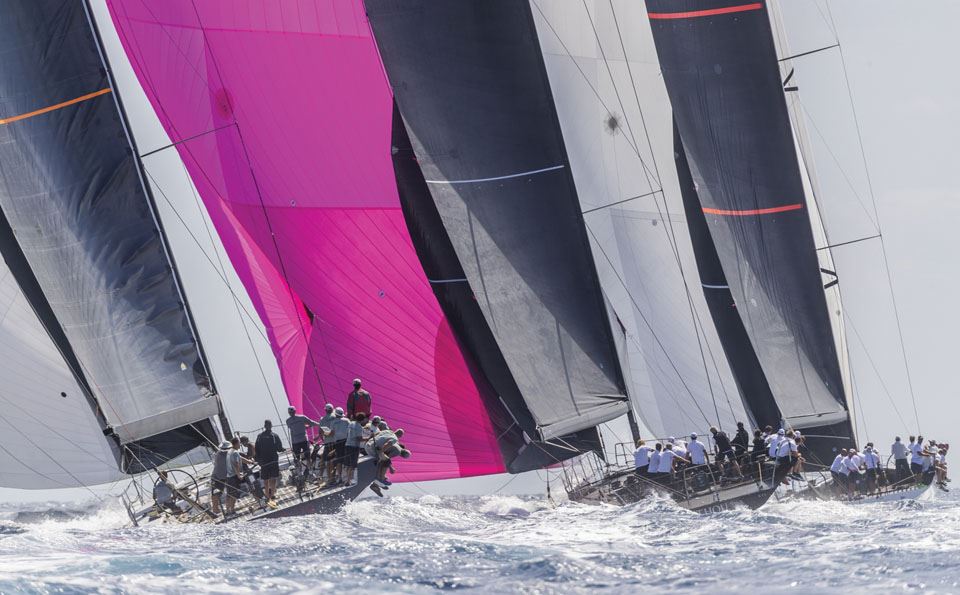 MAXI 72 RACING
We run a 'shore team', who look after the yacht full time, both maintaining and improving the various systems on-board and it is a constant balancing act trying to keep everything as light as possible whilst maintaining a high degree of reliability. To look after these yachts in a single location would be a tricky task but it is further compounded by the fact that we compete all over the world and need to remain self-sufficient even in remote locations with sometimes less than ideal local facilities.
Our mobile operation consists of two forty-foot shipping containers, with one dedicated to storing sails and the other fitted out as a mobile workshop. We have office space, air conditioning, kitchen facilities, a mobile sail loft and all manner of spares and equipment to cover the various systems on the yacht. In addition, our highly skilled team have expertise in hydraulics, winch systems, sail making, electronics and composite boat building. Even after years of watching these teams operate it is still very impressive to see what they achieve often in difficult conditions.
To witness a huge five thousand square foot spinnaker get pulled out of the water in pieces one day and to have it back together and ready for racing the following day is impressive. Even major damage to the yacht itself is often repairable, as the team go to work overnight under mobile tents and with the heaters and vacuum pumps that are needed to carry out carbon composite repairs.
There are a number of different 'circuits' and various events happening right throughout the year in different parts of the world and although our yacht has a very strong record competing in offshore races like the Fastnet and Sydney to Hobart race, it is not practical to deliver her distances beyond a few hundred miles. So when our regatta schedule requires us to be on the other side of the Atlantic or even further afield we turn to specialist logistics companies and we become an unusual deck cargo on-board a large ship. It is a complex and difficult problem getting the yachts safely on-board and secure for long ocean passages and the very tight time constraints for loading and unloading require detailed planning.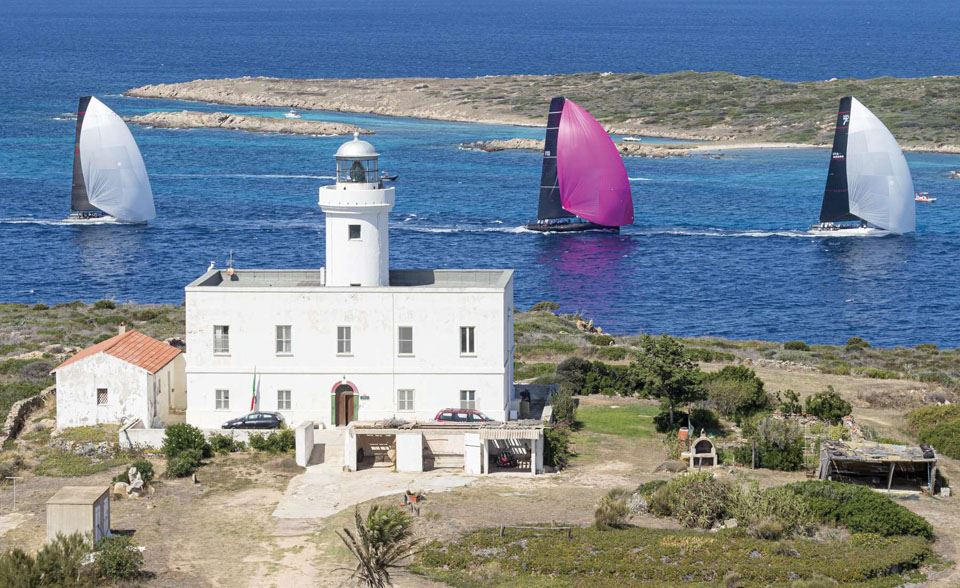 MAXI 72 RACING – CAPO FERRO, SARDINIA
We aim to ship as 'race ready' as possible and the yacht itself, our workshop containers and a forty-foot support boat all need to be loaded within a few hours, often alongside several other similar yachts. The basic procedure is simple to understand but it is always a stressful day for the team. A custom cradle is loaded onto the deck of the ship and we have a small team to build that in situ before the ship's own cranes are used to hoist the yacht and place her in the cradle. Due to the limited space and the fact we lift directly from the water alongside the ship we are required to have a 'single point' lifting arrangement.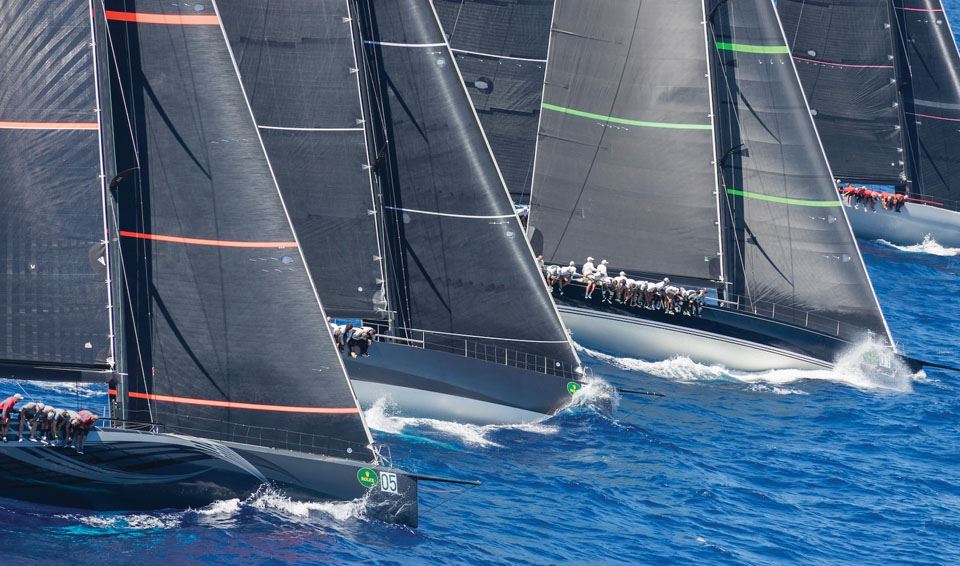 ROLEX MAXI WORLDS – START LINE
Watching our sixteen ton, much loved race yacht hanging over a hundred feet in the air from a single lifting strop is impressive and nerve-wracking in equal measure and we all look forward to seeing the yacht safely down in its cradle. Everything is then welded in place and an endless supply of ratchet straps are used to secure the yacht firmly for its ocean crossing before we are quickly sent on our way.
With the yacht heading safely towards our next regatta the focus shifts to the on-site logistics and preparing for the arrival of the rest of the team. At an event, our full team runs to around thirty people, with twenty sailors, the shore team, chefs, coaches and our all-important sponsors and team owners. We are typically in the venue for around a week before the actual regatta starts and we aim to train for around four days and test the various systems that may have been changed or modified from the previous event.
On and off the water everyone has an important role to play and individual responsibilities range from ensuring everyone is in the right clothing for the day to making sure that we have enough water for twenty five people in often very hot conditions. The whole team lives and works together very closely during this period and the days can be long, especially if problems are encountered or the yacht is not performing well.
Eventually though, after all the hours of training and testing, the long debriefs and endless discussions we get to sheet the sails in properly and enjoy the privilege of racing these amazing yachts for a few days before the majority of the team departs and the whole cycle starts again.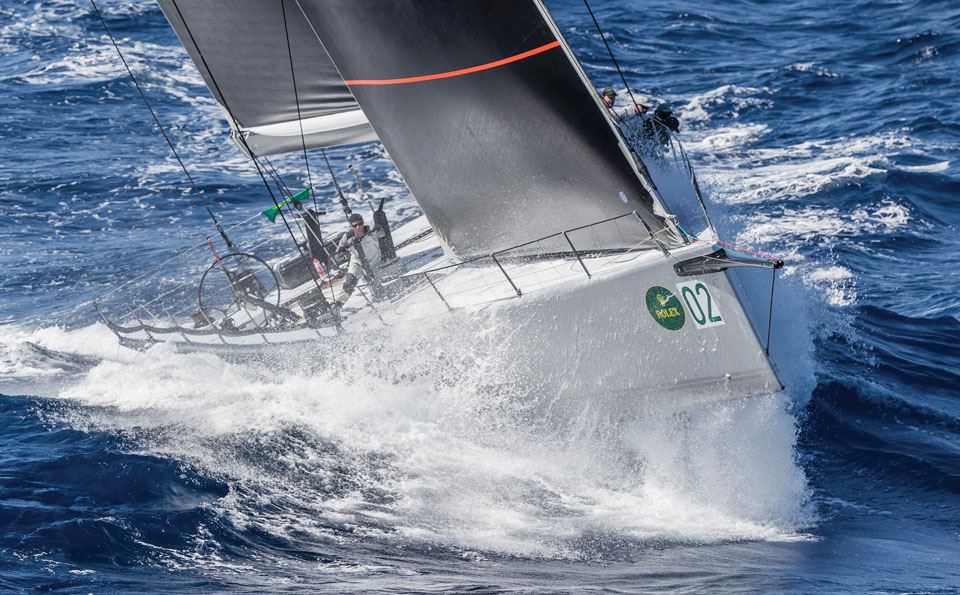 UPWIND IN A MAXI 72
Read Another Article
Download The Berthon Book 2020-2021 XVI (8.63MB)