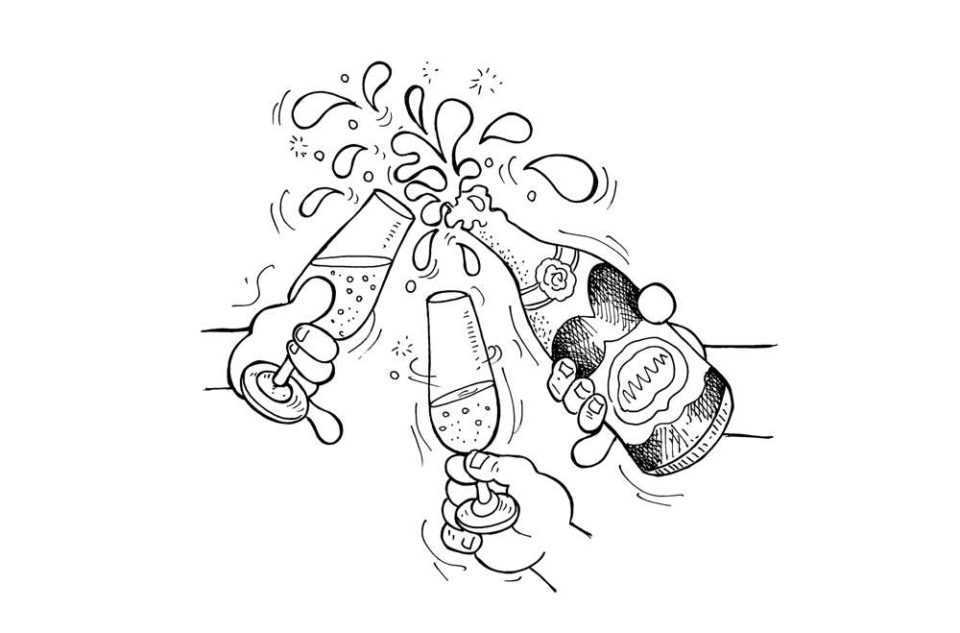 By Bruno Kairet
At Berthon France we are privileged to live and work on the stunning Cote d'Azur, where the world likes to come and enjoy the cerulean waters, frankly extraordinary food, and if I may say – our simply world class French hospitality. Despite the doom and gloom clouds gathering in Europe, 2018 was another good year for us as we delivered a fleet of new Windy boats along the French Mediterranean coast.
In addition to a trio of Windy 26' Kharma Signatures – a limited edition that are perfect for day and overnight use in the sunshine – we also sold a new Windy Solano 27'. She was the first of the sisterhood to make her home in the South of France and with her performance and great layout, expect to see more of them in our waters in the coming months and years.
The stand out location for new yacht delivery this year, was a lucky Windy 29' Coho which has made her home in the glorious turquoise waters of the Porquerolles Islands.
The Windy 46' Chinook is the largest of the Windy range and we delivered a yacht with a wonderful anthracite grey hull livery in 2018. She looks amazing. Her owners also chose the new Mediterranean sunbed option in the cockpit with a large hydraulic high, low swimming platform and lots of other equipment. She spent the 2018 cruising along the Italian coast and has proved herself to be a comfortable, fast and safe Mediterranean cruising yacht.
We also delivered another Windy SR52' Blackbird which is being used as a super yacht tender. The SR52' is massively popular in our waters and elsewhere, with epic contemporary good looks and offering a great ride. The Cannes Boat Show is a key show for Windy France and we showed a Windy 39' Camira with the warm water, Sun Lounge option. Impeccably turned out, the choice of colour and upholstery meant that she was a honey pot throughout the Show.
Beside the Camira was the new Windy 29' Coho GT – the Cannes Boat Show was the location for the World Premiere of this new model from Windy. Full of clever features and innovative ideas, we know that she is going to be a great success.
We were pleased to welcome a number of current clients and also met a number of new clients during this busy end of season sunny show. As a result the level of interest in Windy as a great solution for our waters ramped, with plenty of new Windy contracts signed for delivery this season. The handover of all these yachts promises to keep us super busy this spring!
The biggest problem for us now is that the production for Windy is sold out and so getting delivery slots for 2019 is a real challenge; as with many sought after brands at the top of the car market, preordering and patience are fundamental.
For Berthon France, 2018 was a game changing year. We have been working with the team from Pearl Yachts since April, taking the time to learn about their brand and products, examining their build quality closely and considering how these yachts might fit into our portfolio in the South of France.
Pearl's outstanding offering from 65 to 95 feet, designed by Bill Dixon with an innovative and stylish interior design from Kelly Hoppen, they are simply perfect for the Cote d'Azur. They offer a great platform from which to enjoy cruising and being out on the water, with a spacious internal layout along with great outside areas for toys and enjoying Mediterranean waters.
We are delighted that in September we agreed with the Pearl Yacht team that we would start to work with them as their exclusive dealer for France. The UK Berthon team have joined in the effort so Berthon now represents the brand in the UK, Ireland & France. Our first show with Pearl was the Cannes Boat Show, where the 65' and new 95' were on display and we were busy! We are looking forward to working with Pearl in the French territory and predict that a number of these outstanding and striking motor yachts will soon take their place in our azure waters.
The brokerage side of our business continues to thrive. As the dealer for Windy we have again sold a pleasing number of pre-owned yachts with the 28' Ghibli, 35' Khamsin and 42' Grand Bora being particularly popular models in 2018. Alongside our sales of Windy we have managed a number of other brokerage sales, particularly working with our overseas offices, and we look forward to extending this part of our business in 2019.
Berths for Sale on the Riviera.
Anyone thinking of yachting in the South of France will know that finding a berth – and one which is right for your yacht and your usage – is not necessarily an easy task. For this reason we make a point of being knowledgeable about the berthing market in our area and we are always on hand to offer advice about the best ports and what is available to rent or buy. At the moment we have a number of berth leases available for sale across a number of ports in the Cote d'Azur.
So a good year and with the promise of further development for Berthon France in 2019. With a healthy number of new build contracts now in hand we are looking forward to the challenges of 2019 and also the promise of a new season and some spectacular fun to be had out on the water. We continue to work very closely with our colleagues in the UK, Spain and the USA, which gives us the ability to offer a rounded service to our client base from our offices in the lovely port of Mandelieu.