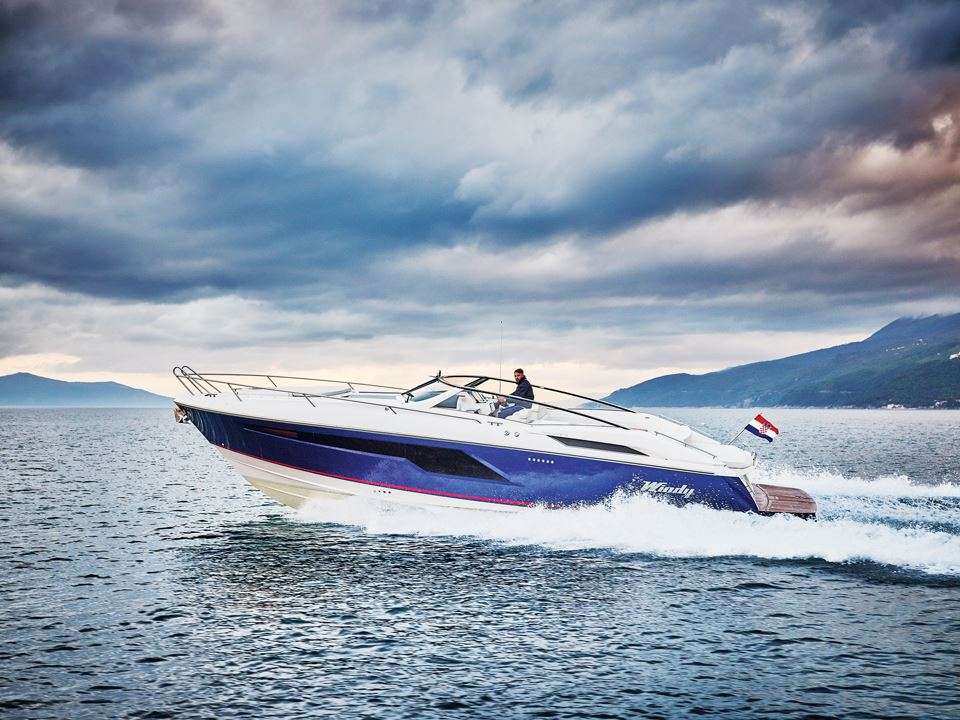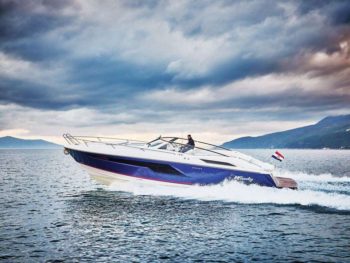 By Bruno Kairet
Of course the French Riviera is a spectacular destination for those wishing to enjoy all that it has to offer both on and off the water; and the weather is fantastic! This makes it a honeypot not just for the French but for yachtsmen from all over the world who visit our shores. Many of them keep their yachts here and enjoy our waters in their leisure time on a permanent basis. This gives the Riviera a unique and truly international feel which is unlike anywhere else in the world. Of course, our food, wine and beaches are pretty outstanding too!
But enough of why it's good to be here, it also means that it is a dynamic centre for yacht sales and we benefited from this in 2019. As with previous years, we have sold a lot of new and pre-owned Windys. Their high quality build, innovative and modern design and epic handling, make them ideal for the sparkling waters of the Côte d'Azur.
We delivered a new 27′ Solano to Cavalaire Sur Mer. Equipped with a moveable sun-pad and big, sociable cockpit, we expect many of these to find their way to our waters. The 29′ Coho GT is another great yacht, with a friendly price and we sold 3 of these in 2019 to the La Napoule, St. Tropez areas.
Some of our clients prefer a larger Windy for holidaying aboard rather than their smaller sports boat sister ships. There are now 2 46′ Chinooks on the wonderful island of Corsica which offers a beautiful varied coast line and we expect to deliver more in the coming months and years.
Of course the Windy SR52′ Blackbird is synonymous with our waters and we have sold a number of these as support yachts, either to superyachts or for owners who use them to support a holiday home on our coast line. We now even have an SR52′ serving as a chase boat for a 66 metre sailing superyacht. They are stunning to look at, beautifully engineered, robust and of course the handling is fantastic.
The Cannes Yachting Festival was an important event for us with the world premiere of the all new Windy SR43′ Blackbird. A smaller sister to the 52′, she is full of Windy DNA and has all the good looks and capability of her larger sister in a smaller package. We have already sold a number of these great sports boats into France. The biggest problem is delivery and Windy are working overtime to deliver for this season and to satisfy the onward demand for this special boat. They are ideally designed for the Riviera so take a long term view for 2021.
Pearl Yachts are important partners for Berthon France and we were proud to work with them at Cannes where we were showing a Pearl 80′ and their flagship Pearl 95′. With their distinctive good looks, great detailing and build quality, and unique Kelly Hoppen interiors, they are perfect for our waters and for longer distance cruising in the Mediterranean. The new Pearl 62′ which was premiered at Boot Düsseldorf, was previewed at Cannes and it was great to be part of that. The first of these yachts is sold via our UK office and she will enjoy the chillier waters of the UK, but we expect to see new Pearl 62's as well as their larger sisters in France as we continue to work hard with Pearl to promote these great yachts here in the Côte d'Azur.
We are also effective in the French brokerage market and the hot yacht for this year was definitely the Windy 39′ Camira. These yachts are very popular in new build, and they are just beginning to come to the brokerage market as owners trade up after having enjoyed them for a couple of years. Those that were available in 2019 were immediately snapped up and so we had a number of new Windy owners joining the Windy family via the pre-owned route.
Having increased our product range with the addition of Pearl Yachts, we began the search in 2019 for another broker to join the Berthon France team to help Isabelle and myself to develop the business and to increase the level of support that we are able to offer to our clients. I am delighted to say that the search has been successful and Eduard Brinzei joined us in Mandelieu at the beginning of January. An experienced yachtsman and broker, he previously worked with Selene and Greenline. He had only a couple of days at the office before heading off with me to Düsseldorf.
We had a very busy show with the Pearl 62′ and Pearl 80′ on display and Eduard will look forward to chatting to you about Pearl, the options for new build and what makes these great yachts tick. He is also very involved in our brokerage operation, so if you are buying or selling please do contact him.
We were also busy with Windy and sold an SR44′ Blackbird off the Windy stand as well as a Solano 27′. We will look forward to handing over both these yachts, together with the other new yachts currently on order and bound for France, to their new owners for the 2020 season.
Of course to thoroughly enjoy our lovely coastline, it is important to have the correct berth for your yacht. It is important to get this right both from the point of view of ending up with the berth in the location that will suit your yachting needs best, and also in terms of navigating local bureaucracy. This is most easily managed with local knowledge and we would be delighted to help you with this. We always have a number of berths available for sale and have our ears to the ground so we know what's going on with berthing in our area.
So an exciting year for Berthon France and with the promise of more in coming years with an expanded strengthened team, great new models from both Windy and Pearl and all those glistening waters; we look forward to seeing you on the Côte d'Azur this year.