By Magnus Kullberg
Berthon Scandinavia specialises in the international yacht brokerage of pre-owned premium sailing and motor yachts from 30-80'. Most of the yachts we handle are built by renowned Swedish and Scandinavian yacht manufacturers between 1990-2020. When it comes to new yachts, we are the proud agents for Solaris yachts.
2020 has been a very special year, despite all the human suffering and other effects due to the Corona Virus. From a business perspective it has been a good year.
In the early spring of 2020, XLNT Yachting AB morphed into Berthon Scandinavia AB. Being part of the Berthon family means a lot to us and to our clients. Being part of a team of over 20 knowledgeable, specialised and service minded yacht broker colleagues, located in 5 countries and 2 continents, means that the service we provide to our clients, no matter where they are located, has improved massively. Also, thanks to the support from the dedicated Berthon International marketing department, our yacht listings are shown in a professional way, not only on various internet portals and social media, but also in the Berthon Publications, international yacht magazines and by the fact that the Berthon Sales Group (normally) participates in the relevant international boat shows around the globe. Berthon also organise the Bluewater Weekend with WCC which is held at our Lymington UK HQ annually. This association with WCC and its events including the ARC and the World ARC fits in perfectly with the segment of yachts that we work with.
Spring and Summer 2020
Together with my two fantastic colleagues Birgitta Andersson and Bo Lennström we managed to sell 33 yachts at an average sales price of slightly above 2m SEK. Normally about 75% of our listings are sold abroad (to non-Scandinavian clients). Perhaps unsurprisingly, in 2020 the number of Swedish and Scandinavian purchasers notably increased from about 25% to 60%, mainly due to travel restrictions. In 2020 we noticed that the time it takes from listing to selling a yacht reduced, and quite a few yachts have changed ownership within our client base, without even being advertised.
In late autumn Fredrik Sundberg joined us aboard the Berthon Scandinavia ship. Fredrik likes speed and will be the managing broker for the motorboats and performance cruisers that we list and sell. Probably just beginners' luck, but he sold his first yacht in his first working week. She will be delivered to her new owner in spring 2021.
Local News
Since many people have spent their holiday time in their country, the interest in yachting has increased hugely in our area. Many people, new to yachting, have taken the step of checking out and enjoying life at sea and bought their own yacht. We do not see that this phenomenon has affected our sales volume, as the profile of yachts that we are offering is normally not what people buy as their first boat. In any case, it is clear that the sales volume of both new and secondhand yachts in the price range of around 1m SEK and less has increased dramatically.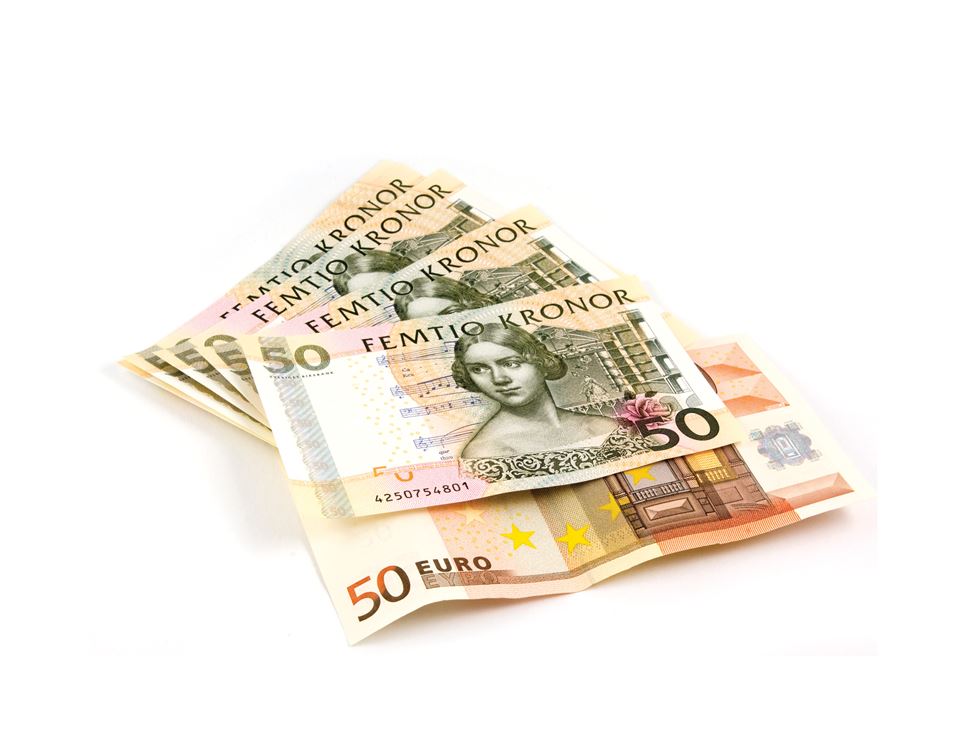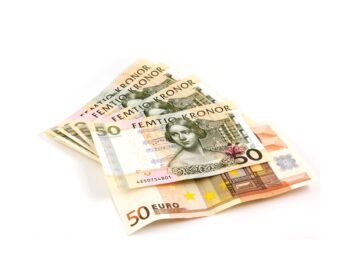 Exchange Rates
The weak Swedish exchange rate and the fact that our listings are normally priced in Euros, being part of an international market, has meant that the yachts we sell in SEK have been sold for a higher price compared to 2019 when the SEK exchange rate was stronger. In January 2021 the SEK exchange rate started to strengthen and (who knows) might return to "normal" (if there is a normal). Right now, we are about 10.2 SEK / €; in early spring 2020 we were 11 SEK / €; compared to about 9.5 SEK / € in the autumn of 2017 when the weakening started. Is this the euro turning point? It could mean Scandinavians buying European yachts.
Aside from the exchange rate, looking at yacht sales prices in euro in general, we have noticed a small but still notable increase in the sales prices in our segment of premium second-hand yachts. Whether this will remain is hard to tell. My feeling is that yachting as an active, family friendly and fun lifestyle is slowly becoming more interesting again. Therefore, we are looking forward to 2021 and hope that the interest in owning a capable and well-maintained yacht will continue to increase.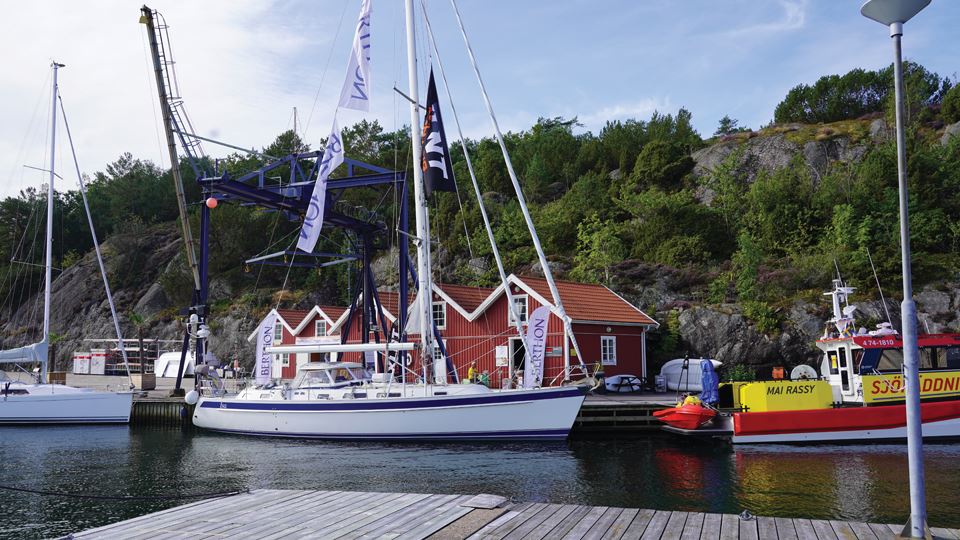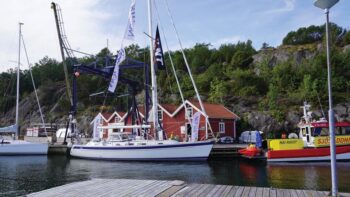 Video Showings
We normally do about 10-20 video showings each year. It is a good way of showing a yacht to clients from abroad before they decide to take the time plus take on the costs and environmental impact that is involved in travelling to view a yacht (yes, we are from the country of Greta Thunberg and support her efforts in spreading knowledge about the environment).
In 2020 the number of video showings increased vastly. Interesting and good news is that 4 clients decided to buy based on video showings alone. The goal with a video showing is to show the yacht as realistically as possible and of course we show both negative and positive aspects. The video showing itself is of course not enough information to get to contract. A comprehensive yacht specification together with a set of high-resolution photos, especially of "hidden areas" such as the bilge, under the berths, under the engine, technical parts, cupboards, and so on are all key. The video showing is the last step or the step before an IRL (in real life) viewing – and even those are becoming less important as modern technology takes hold.
Solaris Yachts
Our Italian friends at Solaris have had an amazingly busy year developing and producing 3 new models. During the autumn we saw the launch of the, so far, biggest Solaris, where performance and design exist in beautiful harmony, the Solaris 111. The next yacht in the water will be the Solaris 60 with a lot of brilliant design features you normally find on much bigger yachts. No matter how impressed we are, we think that the smaller Solaris models will be perfect in Swedish salt water. Their 40 feet of elegance and performance offer the perfect opportunity to explore our beautiful archipelago. The Solaris 40 is an unbelievably nice looking sailing yacht, built to the highest standards and capable of crossing oceans. The quality of the structure is amazing, with the focus on efficient single handling and a superb interior design. She is our dream yacht.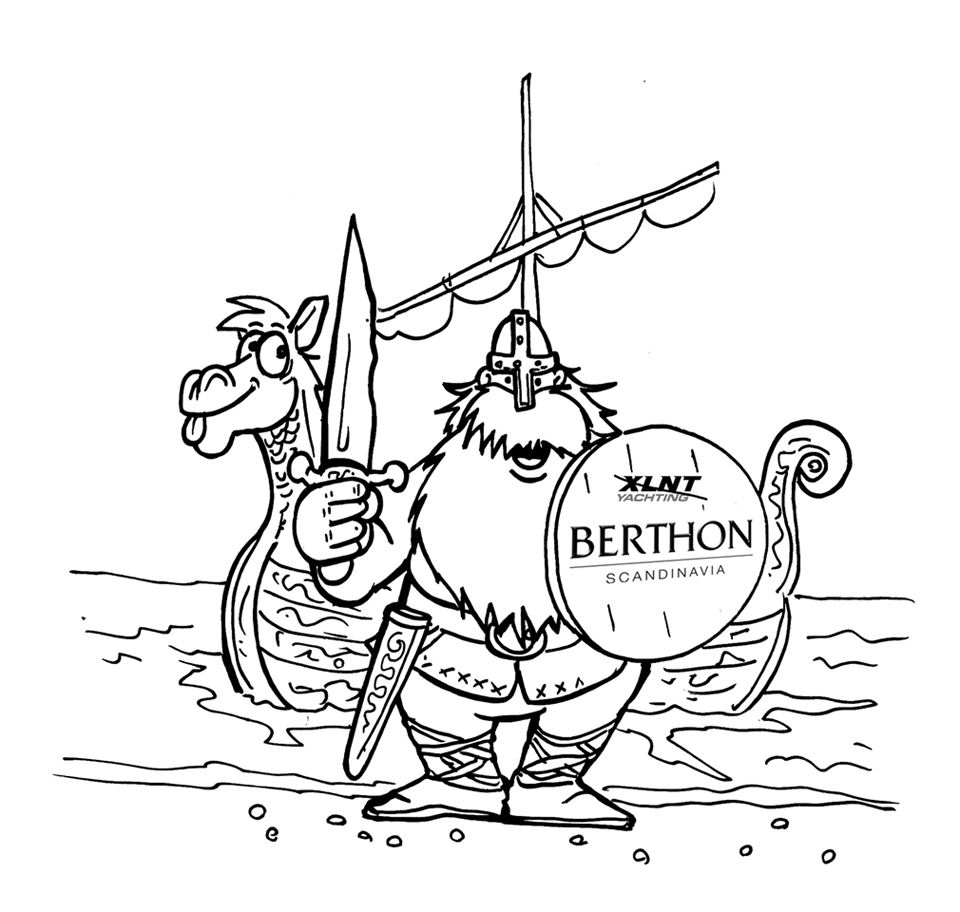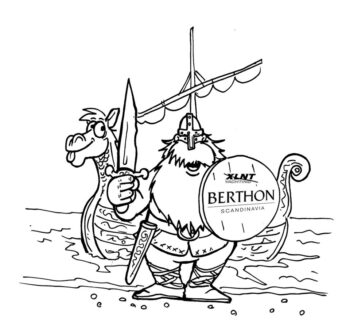 Enjoy the 2021 sailing season and if you are interested in exploring the Scandinavian yacht brokerage market or would like to know more about our lovely waters – especially around Orust, we will so much look forward to working with you.