I am writing this at the end of January 2022 having just arrived in Las Palmas, Gran Canarias to check out a new listing and take the opportunity for some annual leave, in lovely, sunny and warm weather far away from the chill of the Island of Orust where there is a thick covering of snow on the ground.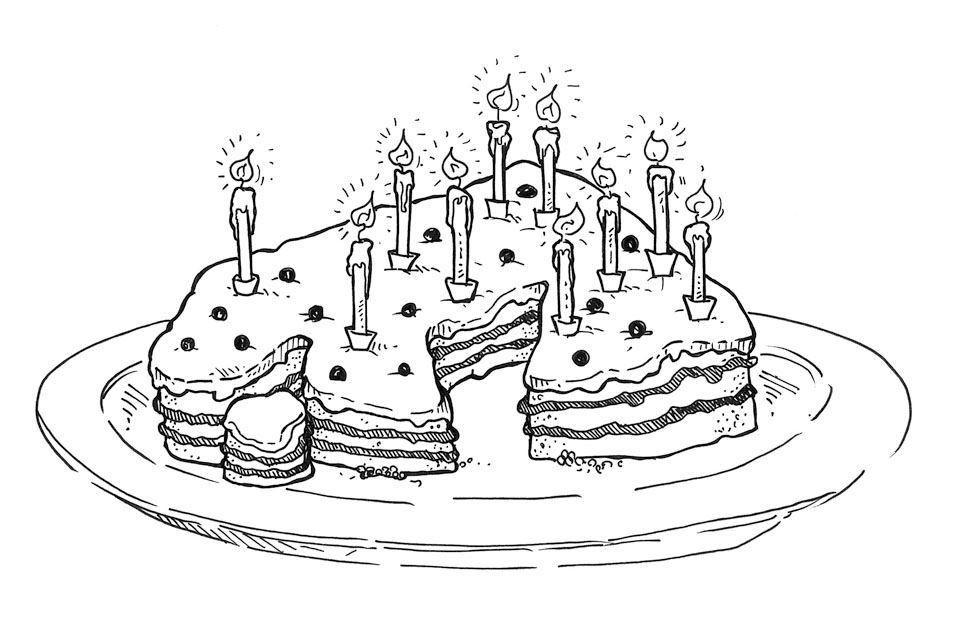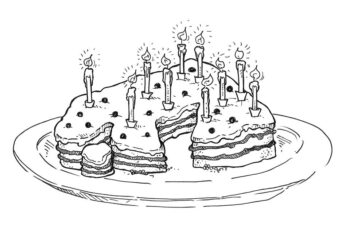 Berthon Scandinavia specialises in international yacht brokerage of sailing and motor yachts from 30 to 80 feet, built from the early 1990s to the present day by reputable Swedish and Scandinavian shipyards. We also work with newer yacht models from European shipyards.
Our sales office and showing dock in Orust is in the middle of the harbour in Henån. Here, in addition to a complete international yacht brokerage service, we can offer a plethora of associated yacht services, from refit projects, to winter storage and more, in collaboration with local highly skilled service yards.
This year, we celebrate our 10th anniversary of being in business. Since 2012 we have been involved in the sales of around 300 yachts. I will happily blow our trumpet and claim that all 600 clients or so (both sellers and buyers), have been happy with the way we have managed and completed the sales process. We always aim to offer the best possible service to our clients – it should be fun, easy and safe to buy a yacht – no matter where the buyer, seller or the yacht is located. Of course, we also recognize that excellence is a continuing process so we work hard to raise our service levels all the time.
In 2021, after many years of cooperation, we were delighted to be become the exclusive sales agents to our favourite Italian shipyard, Solaris who we now represent in Sweden and Finland. You will read more about Solaris elsewhere in this publication as my colleagues Alan McIlroy and Richard Baldwin review the Solaris fleet, now sold by Berthon in USA, Scandinavia and UK.
Fredrik Sundberg is now aboard the Berthon Scandinavia ship as a full-time crew member. Fredrik is a long-term friend and colleague. We worked together at the Najad Yard, where Fredrik was responsible for the Maxi Yachts and for the Najad marina, the place where all Najad and Maxi yachts were launched, tested, and delivered. Frederik and I first met sometime in 2005, when he was working at Seldén Masts and was my Seldén contact person helping me develop and specify a complete rig for the Najad 570. His experience in the industry will help him enormously as Berthon Scandinavia's fast-growing motor yacht brokerage, as well as dealing with performance oriented and European (non-Scandinavian) sailing yachts.
In line with much of the rest of the world, the interest and well being of yachting life has grown exponentially in the last two years! Last summer there were more Swedish owned yachts in the Swedish and Scandinavian archipelagos than I have ever seen before, especially during the high season between 15th June and 15th August. This resurgent lifestyle choice can only be good for our sport.
Whilst the difficulties with foreign travel was for sure a significant reason for the increased interest in sailing and yachting life in home waters, I certainly hope that the interest is here to stay and grow. Being at sea is a super nice way to experience adventures and holidays with friends, family and loved ones, giving us the opportunity to experience nature, the weather and also helps to broaden the mind, inspiring us to do more and to truly appreciate the beautiful planet we all call home.
Historically, the yacht market has lagged behind the real estate and stock markets and this was the case last year. Sometime around the end of 2020 or beginning of 2021, we saw rising interest in the freedom of yachting and, unusually, prices in the market for well-maintained brokerage yachts hardened. We also noticed that these yachts spent less time on the market before finding new owners. It has become increasingly the norm to sell yachts at market price without even advertising. We now have an ever-growing list of clients waiting for us to let them know as soon as a specific yacht model comes to the market. Although markets appear "toppy", those that have made concrete decisions to own a boat or a larger yacht are unlikely to sway, but prices may ameliorate.
The 2021 sales figures from Berthon Scandinavia show that we have sold just a handful more yachts compared to 2020, but the average yacht size and the average sales price has increased significantly overall.
Statistically, in the month of January 2021 alone, the number of new contacts increased 270% compared to 2020 and in January 2022 we had 390% more new contacts compared to January 2020. This is probably down to greater attention to key detailed specifications, confidence in our combined local market experience, coupled with the international reach through our partnership with Berthon.
We have been trading as Berthon Scandinavia for two years now. We clearly can see the positive effects of the merger with Berthon in 2019. To be able to work with locally based teams of international yacht broker colleagues, based in five countries on two continents, means that we are capable of offering our clients an Xlnt (or should I say, Berthon) service, no matter where the yacht or the clients are located.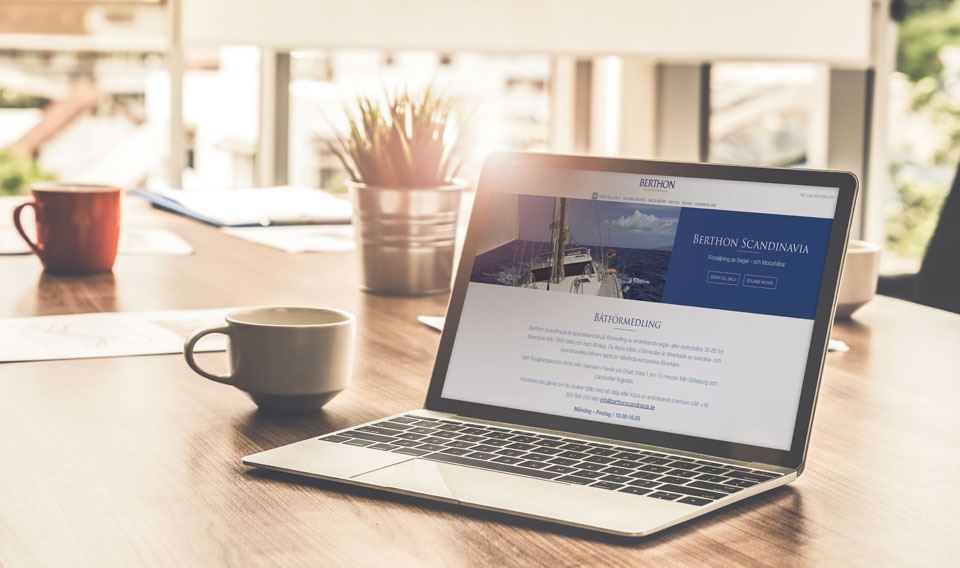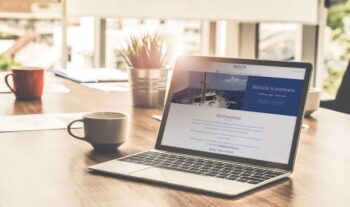 The Berthon Sales Group consists of over 20 yacht brokers, all working together in order to find the right yacht for prospective buyers offering the best possible service to our yacht owners. We also benefit from a fabulous back office team tasked with handling all the marketing of our listings. They also managed the development of the new berthonscandinavia.se website, successfully launched in January 2022. We give thanks to Listings Manager Lawrence Carter, and Isabel Moss & Sophie Kemp for putting so much energy into this project. The Berthon Scandinavia team are super happy with the result!
Many people ask me what a Scandinavian yacht broker does from December to February during the deep mid-winter. The answer is that we do all the work that was not done during high season (such as developing a new website) and we attend winter boat shows in Düsseldorf, Göteborg and Stockholm. The first month in 2022 has been different. No boat shows, but the increased number of new contacts has resulted in 6 yacht sales and 4 new listings, all during January 2022.
This surely indicates that the 2022 brokerage season will be a good one. We look forward to welcoming you to the Island of Orust this year.