The end of 2020 saw us move into what has affectionately been dubbed the 'Big Blue Shed', named after those at Berthon in UK, but on the outskirts of Palma with easy access, literally meters from the motorway. This was a major step forward in the development of Berthon Spain's Service and Refit operation. At 2,500 square metres, it allows us to bring all parts of our business under one roof, and provides us with a smart office as well. It is now full of medium sized motor yachts in storage as well as around 40 RIBS and jet skis.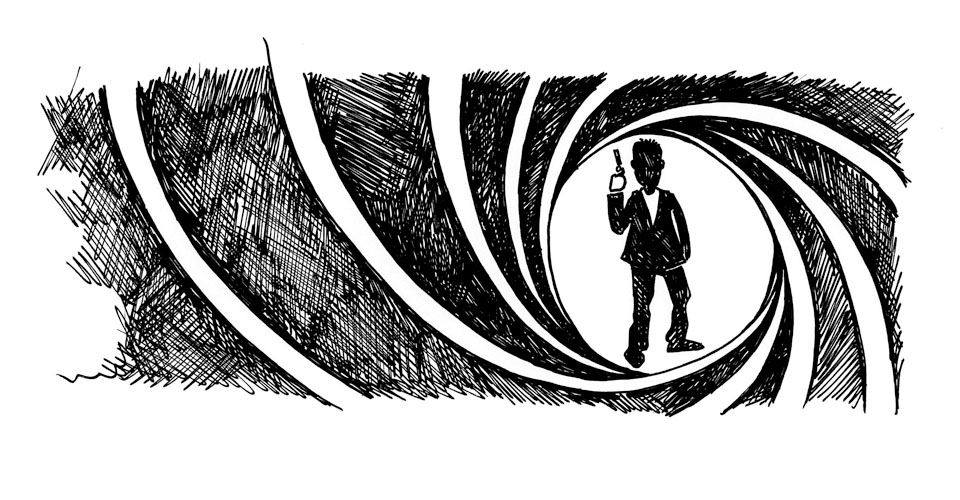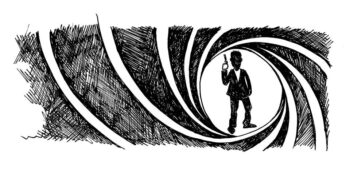 Many of these are in for extensive works and the cost for storage per month for their owners is far more economical than using the big superyacht yards on Palma's water frontage. It is also a fantastic way to stop the clock on the aging process of these yachts, as they are inside and not battered by the elements. Furthermore, being under cover means that we can work on them without the need for the expensive scaffold or simply shrink-wrapped containment otherwise required in the normal shipyard environment.
Early 2022 found our technical department and project managers in the midst of four large refits. The main one, a Spirit 70, needed brand new teak decks, repairs to the subdeck, new B&G electronics, new air conditioning, replacement pipework and the re-chrome of her metalwork. We are looking forward to launching her when the project is complete. She is going to look amazing and with the popularity of Spirit Yachts in the ascendancy thanks to the James Bond franchise, we have no doubt she will be turning heads.
We have also been refitting two CNB 76s. Both have had masts and rigging removed for service, Lewmar hatches removed for painting, a lot of updates to the electronics, teak deck planking repaired, rudders removed for bearing replacement, propeller shafts taken out to renew the cutlass bearings and all the underwater hardware fully serviced. Over the years, we have worked on a number of CNB 76s and we are looking forward to seeing these two yachts fully restored, afloat and ready for their owners' adventuring in the summer.
2021 was a big year for our electronics department; under the management of Richard Green, it has gone from strength to strength with new staff members. We are now an authorised B&G installer, authorised for Mastervolt and C Zone installations and have carried out countless new installs of navigation equipment, lithium-ion batteries, and domestic systems.
Having electricians in-house is a huge benefit as electrics are normally part of nearly all refits; it also means we can react quickly during the season if any of our clients have problems with electronics or require tuition. Richard is an experienced captain and engineer, understanding the importance of having reliable equipment and the headaches it can cause when it doesn't work properly.
The mechanical engineering team is an essential part of our service at Berthon Spain having the capability to work on a whole range of engines and pumps. At the end of 2021, we finished up servicing the twin Caterpillar main engines on a 50 metre Trinity motor yacht. The engines each develop 2,250 horsepower, so getting this job done involved most of the engineering team until the end of the year.
It's not just big engines we are working on; we have been rebuilding a Volvo Penta on an Oyster 655, servicing around 40 outboard engines as well jet skis in the shed. Add in all of the engines and generators aboard our guardiennage fleet, as well as installing a new generator and working on countless pumps and other mechanical systems, we are certainly busy.
Another department that I have been delighted to see flourish is our fabrication team. Last year we installed a much larger, 3-phase lathe and milling machine, which has been constantly whirring away ever since. This department works closely with several of the large rigging companies on the island, creating a plethora of custom equipment, and slashing lengthy lead times that would otherwise stop projects from completing on-time. This department is also integral to the refit team, as metal-work is a constant requirement and having this in-house ensures we can keep the quality and timescales to our high standards.
In May 2021 we finished a full repaint on a Gunfleet 58, in beautiful Awlcraft grey on the hull with a smart white superstructure. This turned into a larger than predicted project as there were some problems with the original gel coat. The owners were delighted with the results, and we have just hauled her out of the water this Spring for her annual antifoul and service. She is looking as fresh as the day she came out of the paint tent.
Our painting team have been working on a 30-metre rig, boom, hatch frames, tenders, and paint touch ups on many other yachts. The legislation when painting in the big shipyards means that it can be very expensive due to the proximity of other works on site. Painting in our Big Blue Shed is far easier and therefore more economical. With this in mind, we plan to install a permanent paint booth this year so we can bring larger pieces in for painting, removing the need and cost of tenting before paint.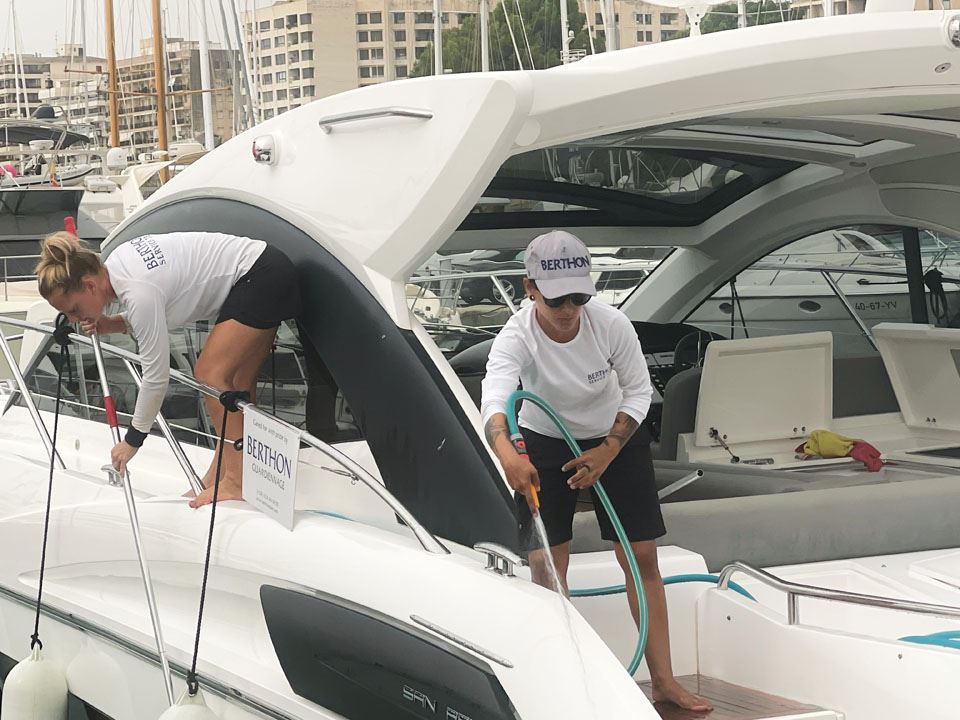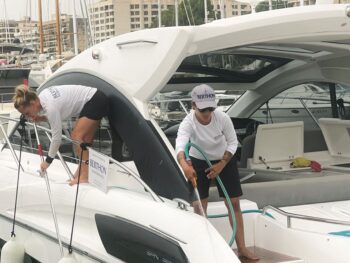 Our guardiennage team has had another successful year, adding more clients and as always, we enjoy showing them how we look after a yacht. Our aim is to provide a turnkey service, and to find the problems before our clients do. Once our clients were allowed to travel easily again in 2021, it was fabulous to see them getting back out on the water and to see the bay of Palma coming alive.
Finally, 2021 saw Berthon Spain involved in a lot of deliveries, sailing English flagged yachts out of Europe to enable them to respect the 18 month TA arrangement that applies following Brexit. We have this down to a fine art, taking yachts to Algiers and back, and done in under 48 hours. We use a fantastic local agent there who allows us to stamp in and out in a matter of hours before sailing back to Palma. This is now an effortless process.
The 2022 season looks as if it will be busier than ever and we can't wait to get all the yachts we are caring for on the water and gleaming in good time for their owners' arrival in Palma. The Berthon Spain team has grown exponentially since we started just a few years ago, and we can't see the pace slowing. I look forward to seeing all our clients back in the sunshine and welcoming many more to the beautiful cruising grounds of the Balearics… Happy Sailing!