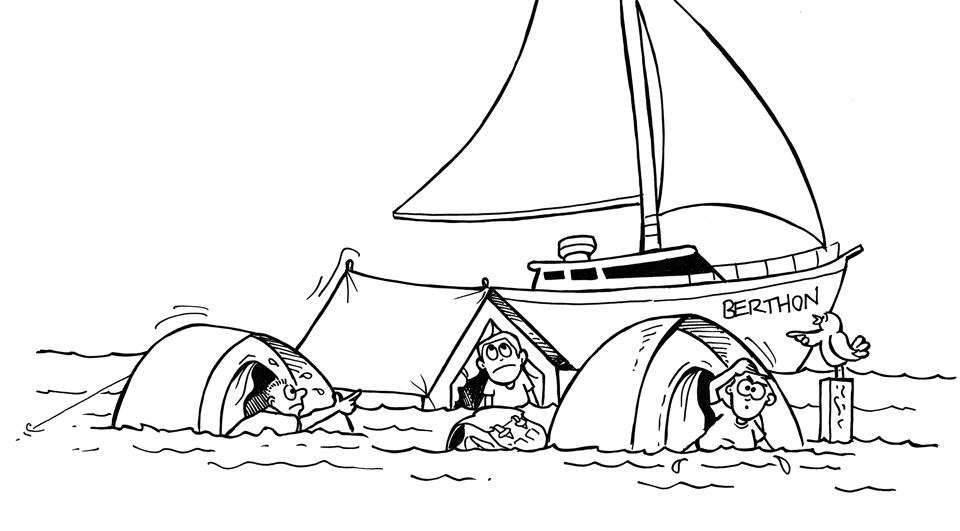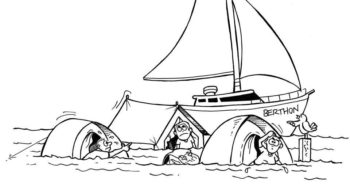 By Jennifer Stewart and Alan Baines
So what happened to 2019? It was so busy that it flew away from us! Berthon USA is continuing to grow as planned, (meeting our sales goals in June) with the strong US$ driving our sales forward, and enticing buyers into new Moody and Rustler orders. Deals were worldwide – from California to Croatia, down to Spain, to Caribbean and across the Pacific – Berthon USA made it happen.
In the US Swan market – one where we have long been dominant, Berthon USA sold 41% of all brokerage Swans sold in the US last year (6 of the 14 yachts), which equated to 60% of their combined sales value, as we sold all of the higher size and value yachts.
Unlike other brokerage houses, the Berthon offices worldwide work together to make the deal work, no matter who the lead broker may be, and with assistance from our team, we are able to provide the "local" knowledge that can put the buyer and seller in their comfort zone. We added another broker this year, Mark Von Drashek, who operates a Southern office for us in the winter months.
Our ongoing issue in the brokerage market is available product – we have been selling everything we have, and with past economic recessions, there is a true lack of newer used yachts. Power sales are driving the market, with models such as the Back Coves, selling within a month of listing. On the sailboat side, the quality yachts are very good value, such as the Hallberg Rassys, Najads, Swans, Azurees, Oysters, and so on. Our social media reach has been super positive, with our following growing daily.
The Moody 54'DS continues to be a good yacht for our market, with our third yacht arriving this spring, and a fourth brokerage one that we sold in Turkey to a New York owner. We are quite excited about the new Moody 41'DS, as she is great for the cruising couple, a huge section of our market. She was premiered at Boot Düsseldorf, and with pre-orders on the books, it may be 2021 before we see a yacht here in the USA, but we're working on it!
This summer is expected to be full of clients arriving, Coronavirus depending, with the Newport/Bermuda Race, Swan Regatta, and of course, the New York Yacht Club Annual Regatta and the Rolex Regatta, never mind the various cruises in and out of Newport. The team at Berthon USA quite often assists with dockage, crew, lodging, restaurant information, boat yard help – all part of our belief in client service!
Looking forward, we still see a continuing trend from sail to power, with a strong economy, and cheap fuel making power an easy option to own. The strong dollar is also encouraging buyers to look in Europe, especially for late model sailboats, as that market is thin in the US at the moment. Importing a yacht is still relatively easy, using the yacht transport ships, but buyers need to be aware of EPA requirements for engines, and there is the nagging fear of tariffs and trade wars so we are keeping a close eye on that.
On the marina side, we have seen one marina group – Safe Harbor – buy up about 8 Rhode Island marinas (and hundreds more nationwide). It remains to be seen how this will affect service and pricing structures, as the facilities they have bought are quite diverse, ranging from a full service boatyard to large marinas with limited services. Generally speaking, history tells us monopolies are not usually a positive thing for the consumer.
Climate change continues to climb in most peoples' consciousness, with the results becoming more visible, even when there isn't a calamitous hurricane. This year, for example we did the Annapolis show floating nice and high in our Moody, but the tents around the water's edge and the fixed docks were all underwater for 2 days. All this was with perfect local weather, and it was blamed on king tides and offshore weather. In recent years the islands surrounding the US have seen catastrophic hurricanes – in 2017 in the Caribbean and Puerto Rico and in the Bahamas last fall. So far the US has been luckier than those islands (although not unscathed). Many yachts that would normally have been in the Bahamas are still in Florida, and that has led to very strong demand for slips in the south.
We look forward to assisting new and old clients with their yachting purchases, and with our strong international network we really can make buying that overseas yacht a reality!