PEARL 95'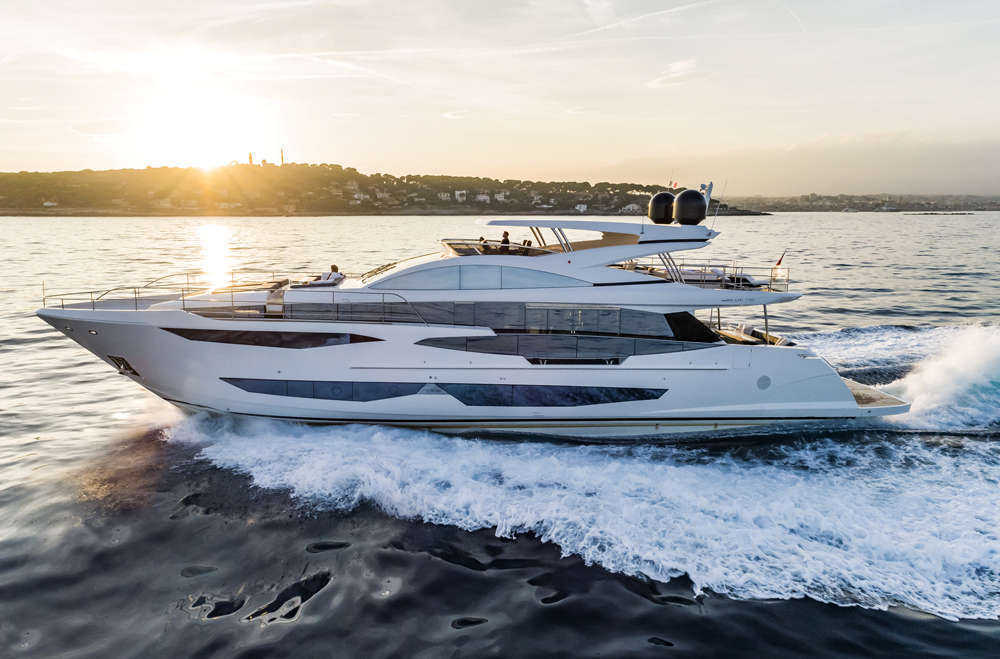 The Dixon design team have produced this flagship for the Pearl range which looks, and is, very cool. Superb build quality, great performance and good sea keeping. With an interior by none other than Kelly Hoppen, she is a bit special. Hull #3 is now in construction so look out for a Pearl 95' at an ocean near you.
NEW – IGUANA X100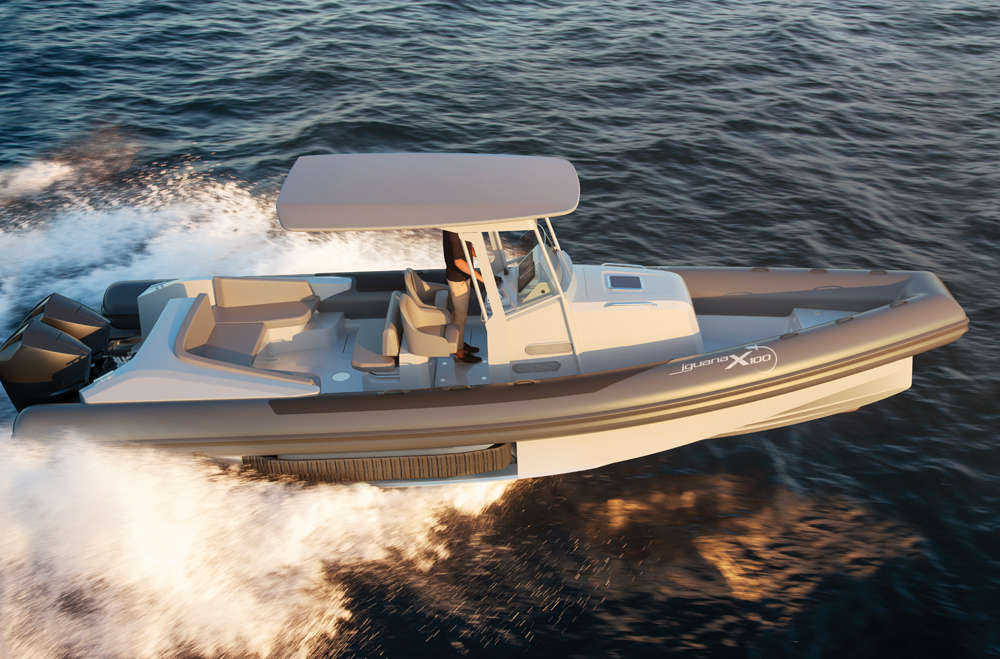 One of the funkiest rubber boats on the planet, with great styling, impressive performance and of course she is great in a seaway. All this and tracks too! The world's first amphibious RIB – definitely one for this year's Cool Board.
WINDY SR43' BLACKHAWK
Extraordinary sportsboat from the magicians at Windy. A new launch class which is a compact sister to the amazing Windy SR52' Blackbird. Exceptional driving, great build quality – not cool – this new launch model from Windy is positively freezing.
ADVANCED 80' – JIKAN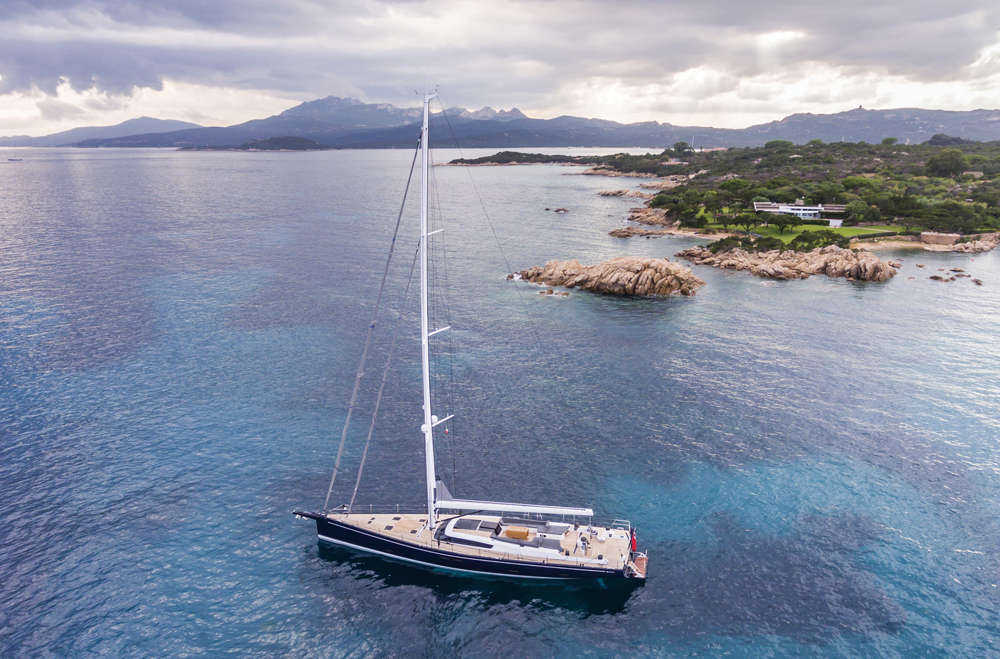 Nominated for the Asia Boat Awards in 2019, she is the business for fast, elegant and very comfortable cruising. Her sister has a circumnavigation beneath her keel but a planet circuit is not compulsory. High tech, with carbon rig and in-boom and an incredible interior by Nauta.
PANGAEA EXPLORATION'S – SEA DRAGON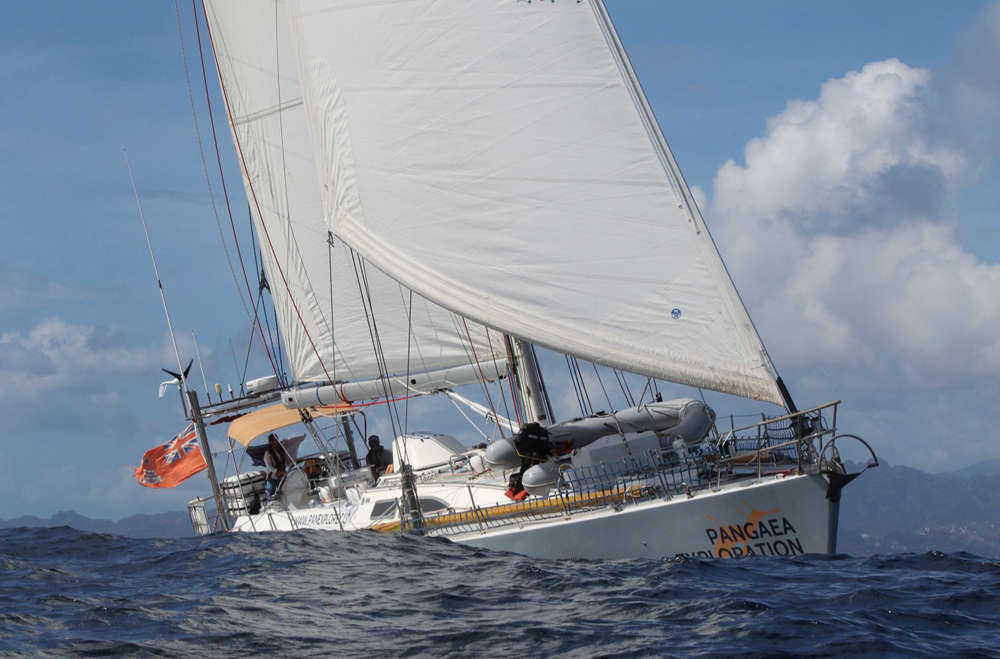 One of the famous Challenge 72's, as CB 37 she circumnavigated the globe with her sisters against prevailing winds and currents. Now run by Pangaea Explorations whose goal is to strengthen the health of marine life through exploration, conservation and education. For them, educating the public to appreciate what lies beneath our oceans is key. www.panexplore.com
FPB 78' GREY WOLF II AND HER FURTHER ADVENTURES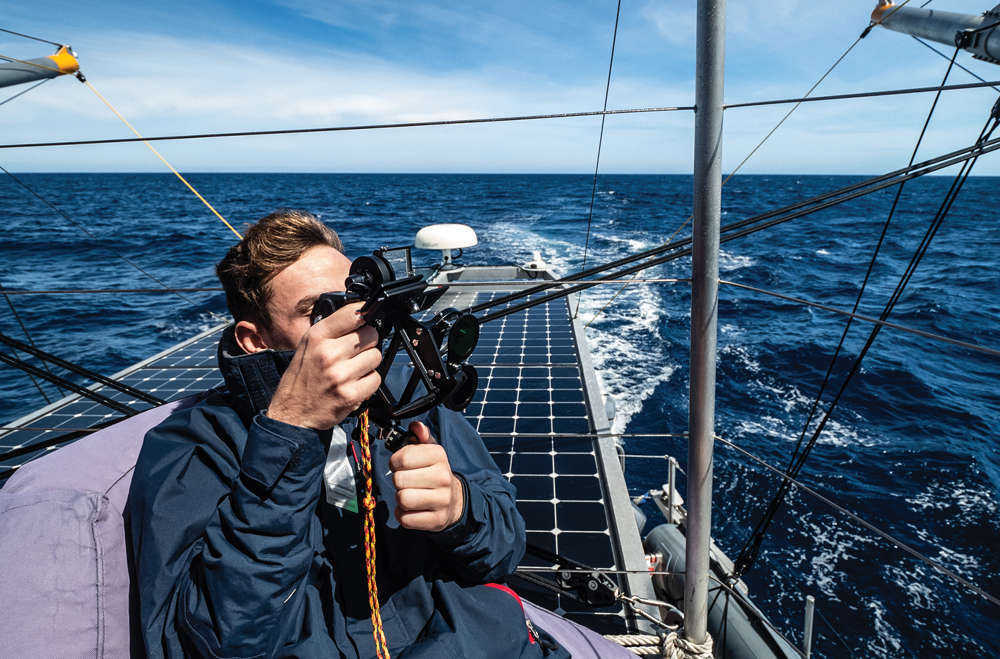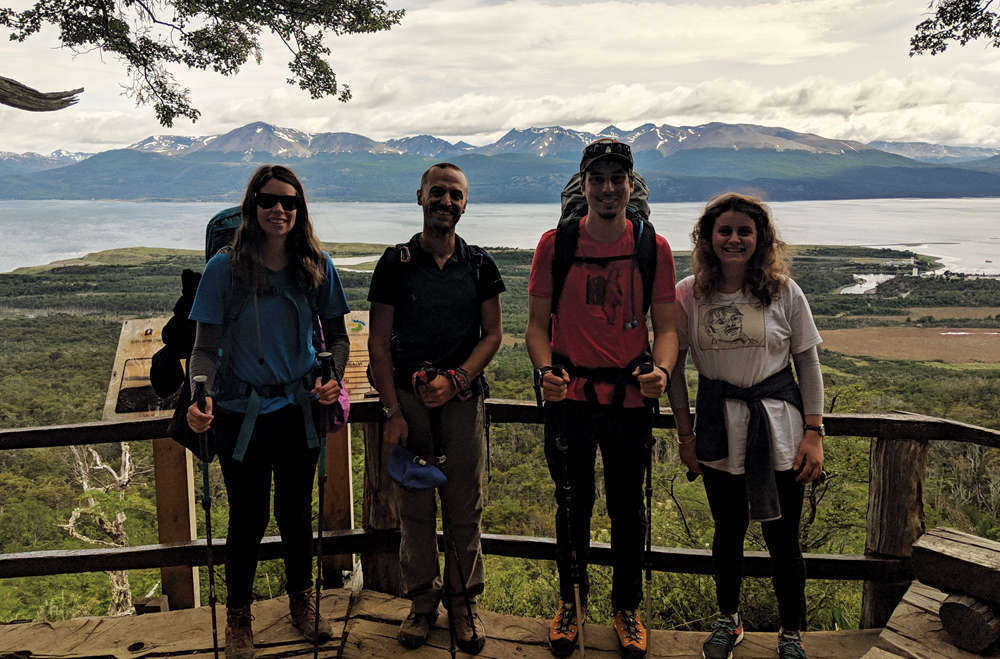 2018 saw GREY WOLF cruise the length of Chile and aboard were Berthon apprentices Dan Savin and Stef Jung. The videos and logs make great reading, and a big thank you to owner and Captain Peter Watson and the GREY WOLF crew for making it happen. They are all incredibly cool… http://greywolf.berthoninternational.com/
BERTHON SPAIN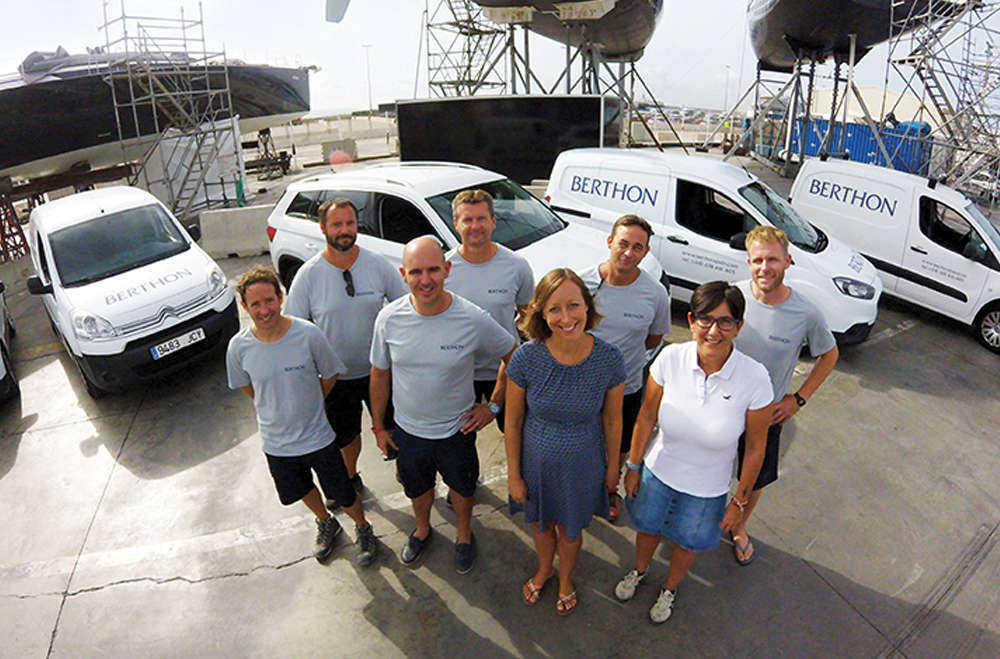 We opened Berthon Spain in the last quarter of 2018, and are delighted to have this amazing team available to service, refit and sell yachts in Palma de Mallorca. The guardiennage service is also superb. Previously Sentinel Yachting the level of service that we are now able to offer in these amazing waters is very, very cool.
MARK SLATS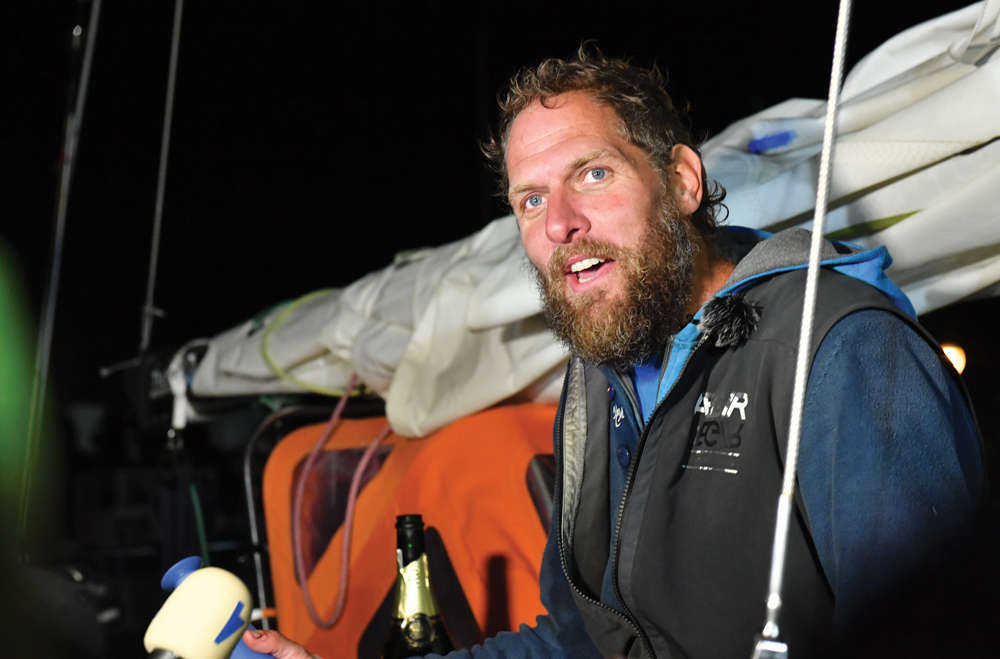 Solo yachtsman Mark Slats who chalked up second place in the Golden Globe. Sailing aboard the Rustler 36' OPHEN MAVRICK he came second to Jean-Luc Van Den Heede who was 73 when he won the race. Mark clocked up 241 days alone at sea. An incredible achievement and coming second is not always feted but it is very, very cool.
OCEAN YOUTH TRUST SOUTH PROLIFIC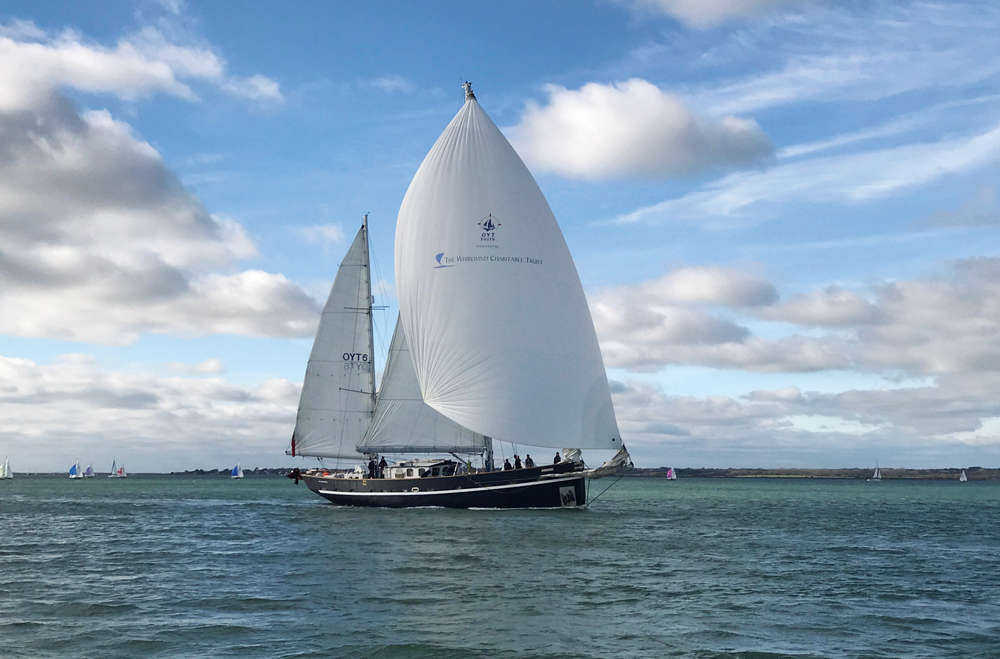 We admire and support Ocean Youth Trust South and the amazing job that they do changing the lives of young people, many of whom have had a rotten start in life, and take our hats off to them and PROLIFIC their 23m ketch whose design was informed by the Norwegian herring vessels of old. Built in 2005, her catch of life changing improvements to the lives of the young people who sail aboard her are deeply cool. www.oytsouth.org/charity.asp