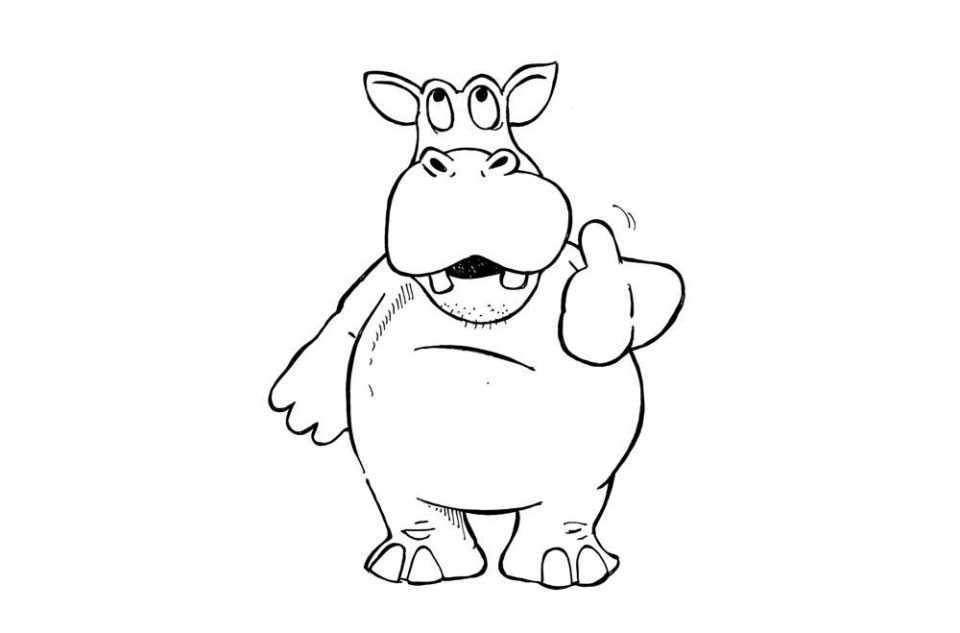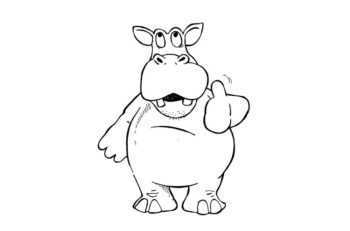 Last year it was all about GDPR and the challenges that this brought to us and business in general, as personal data became protected by some pretty stiff legislation. Like most companies it was a challenge to ensure that we did the right thing and so we accordingly changed all our systems, updated our protocols and did lots and lots of work to get it right… However, rather akin to Y2K, GDPR-day came and went without catastrophe as we stumbled over the finishing line. So, imagine what we thought when in late Autumn up popped our new challenge in the form of a new acronym – IPV.
SO WHAT IS IT….?
It is the new Intended Pleasure Vessel Code which has swept into our ambit like a tall ship under full sail. It is a new process which will change forever the way in which yachts are demonstrated, test sailed, sea trialled after refit, delivered and used in any way where a commercial activity touches them. Apparently a tweak from the MCA that brings IPV's into line with all their legislation relating to charter and commercial codes, it demands a quantum change in the way that the yachting industry does business that cannot be ignored because as I write this, it is the law and puts the onus on the owner and master to ensure operator compliance.
In very simple terms, what it means is that operators of yachts and boats need to comply with many aspects of MCA commercial vessel coding during all the following processes that have been adopted into the IPV code. This means they need –
1. A Safety Management System with Standard Operating Procedures
2. A qualified captain and crew aboard
3. Appropriate training in fire, man overboard and abandon ship procedures
4. Confirmation that the structure is sound, with watertight integrity and the vessel is seaworthy for the intended area of operation.
5. Pre-departure checks
6. Domestic Safety Management (DSM) audit by the MCA when a single trip over 150 nautical miles is carried out, or the company (ie Berthon) executes over 100 voyages at sea outside a 6mile x 1mile box from the departure point in a calendar year; or if carrying more than 3 passengers or 10 persons at sea.
7. A passage plan with duration and a description of what will happen on the trial
8. A person ashore who is monitoring the operation and who can offer support when needed
9. All the correct and relevant safety equipment for the yacht and all those aboard and an assessment of the crew and their limitations and requirements.
10. A log of the trip and a note of weather conditions and so on.
This is called a Self-Declaration Certificate (soon to be shortened to SDC?) and is completed before and during each voyage with a copy kept aboard.
These arrangements should be available for scrutiny by the authorities when asked. There are areas where a commercial organisation like Berthon can carry out trials without so much regulation and these take place in categorised waters. In our case this is the Solent which sits within Category D waters inside the Isle of Wight within an area bounded by lines drawn between the church spire, West Wittering, to Trinity Church, Bembridge to the eastward, and the Needles and Hurst Point to the westward – for those of you reading who are familiar with our local waters.
Sounds fab doesn't it? However, although we can undertake many trips within the confines of the Solent we are also selling and trialling well over the prescribed numbers which may or may not leave categorised waters each year, along with Berthon Boat Company's boatyard teams who are also busy with numerous refit trials.
We have therefore decided to adopt the principles of the code for everything we do, removing ambiguity and ensuring high levels of planning and safety every time we take to the water in someone's pride and joy.
The need for good seamanship and safety at sea is routine for us anyway and something that we have taken very seriously for many years. We understand totally the Authorities (in this case it is NOT the EU!) wanting to avoid stupid, unnecessary accidents brought about by a casual attitude and lack of understanding of and respect for the sea and so we have added an extra roll of loo paper to the holdall along with the essential marigold rubber gloves so that the ever present ghost of UK bureaucracy can be happy that we are prepared!
Therefore, henceforth, the idea that you can pop down, look at a yacht and have a quick spin is technically absolutely out of the question. All these procedures will need to be in place and recorded well before you've done your deck shoes.
With a standard sale and purchase it is normal to make an offer, sign and contract, pay a deposit and be in contract before your chosen magic carpet puts to sea for a trial; occasionally in the past, sellers have encouraged us to allow a sea trial prior to contract, but now, with this new bureaucracy, it will be too costly to proceed to sea without contracts already in place. The risk is just too great.
This of course also applies when you are buying a yacht privately or when the owner is doing the sea trial. As soon as a prospective buyer steps aboard to go sailing, or for a spin, the yacht becomes an intended pleasure vessel in temporary commercial use, because the sea trial is part of a sales process.
Deliveries for sale are covered by the IPV code, however deliveries to an owner's chosen cruising ground are not. This is a regular occurrence as many owners have their yachts delivered further afield without having to spend the time getting there themselves.
For yacht brokers it applies to sea trial for new and pre-owned yachts, including international sales in the Channel Islands. We also need to comply where yachts are not at our site but elsewhere in the UK even when the owner or skipper is in command.
It sounds like a big change – but is it really? As mentioned above, here at Berthon we take the safety of our people and our clients seriously. We already have procedures in place and after the first blank stares and feeling of doom and gloom, we unpacked the implications of what it means for us and our colleagues in the industry as well as importantly, our clients, and this is what we think…
A challenge for sure, but there is nothing here that isn't common sense and which shouldn't be a normal process aboard a yacht or boat going to sea, except that now there will be some more forms to fill out too.
As far as our people are concerned, it is an opportunity for more training across the board and keeping up to date with certificates already held. All our Shipyard apprentices are now trained to Powerboat Level 2 under the newly introduced trailblazer syllabuses (along with business and lean management courses) and will now also be trained to competent crew levels and beyond if they wish. This is good people development practice and this will provide yet further engagement, particularly with the younger elements of the Berthon yard crew, with yachting and the sea.
So, as far as the procedures undertaken for going to sea, it is pretty much what we always did, but now it is mandatory. Competent skipper and crew, grab bags, lifejackets and a check of machinery, VHF and safety gear like liferaft and so on.
Furthermore, the yacht herself needs to be checked out before going to sea. What it will mean is that yachts with serious shortcomings will not be doing sea trials. It was ever so, but this is now a mandatory good discipline. The days of saying casually that it will be OK are now over and in general we believe that this is a very good thing.
The passage planning is again positive and we try to ensure that we meet expectations relating to checks that the surveyor may want to make, set against a buyer's wish to see how the yacht 'feels'. Formalising this process is a good thing.
We are always aware of where yachts are going and what they are doing but again, having a responsible person ashore is a good idea; even on a 4 hour sea trial the unexpected can occur.
Serious yacht brokers will also need to orchestrate sea trials happening elsewhere and this again is a good discipline. It does formalise the sea trial process and makes it less like test driving a car and more like a contractual exercise but we feel that with some planning there is no need to take the joy out of the experience.
Lastly, we are very fortunate to be part of a larger group which means that the processes and certifications are all in place for ISO9001:2015, ISO14001:2015 and OHSAS18001:2007 the international standards for Quality, Environmental and Health & Safety – working for clients like the RNLI and the MOD is certainly a good exercise from this point of view. Not all yacht brokers have the luxury of a Yard Manager experienced in structuring the needed systems, a contractor that is with us every week examining how we manage Health and Safety and the staff to ensure that manning levels are correct and that the correct equipment, in date is always around.
So if you are selling your yacht and you are told that this is not something that you need to worry about – you will need to take this with a massive pinch of salt. British Marine and other industry bodies take this very seriously and in the seminars and talks which have been held, we found ourselves sitting with colleagues from Sunseeker, Princess and the rest. Like us, they have taken the importance of implementing these rules on board. Indeed, a local rogue broker recently hopped on board a yacht in a marina he had not signed into, and took her to a hoist dock for a survey with the buyer (not seller) on board; in returning to the berth damage was caused to the yacht next door – and then God forbid – they did not report it. Hopefully, this type of behaviour will now cease. Had an accident occurred to life or limb the insurance companies would have been wringing their hands with joy and the poor owner might been facing a very large bill.
Likewise, if you are working with a skipper to deliver your yacht for commercial purposes all these rules apply so be sure that you are working with properly qualified people who protect your interests by following these rules.
None of this applies outside UK territorial waters. We are very conscious of this but we believe the basic principles that are essential to comply with this new legislation are good practice and we plan to ensure that the spirit of these rules are applied to our operations internationally.
I can imagine you reading this and cursing the bureaucrats for being yet again obsessed with bits of paper and being giant, and very boring spoilers of the fun. Maybe, but it is the law and the water which brings so much pleasure to so many of us and which offers such a feeling of freedom and joie de vivre can also be malign and has to be treated with the same respect accorded to a large and hungry hippopotamus in the room.
So from Berthon you will hear no complaints. We have established the protocols and are working within this legislation and we expect that all responsible colleagues in our industry will do so also. What we do promise is that despite the new hoops we will continue to be focused on ensuring that the business of our client base having fun out on the water remains our number one priority and that includes the bazaar of buying, selling, refitting, trialling and all the rest. We will not seek to subcontract the sea trial process or step away from the business end of sale, but if you are asked to don a lifejacket, listen to a briefing and have a passage plan prior to departure – please remember that this is all still the most tremendous fun!