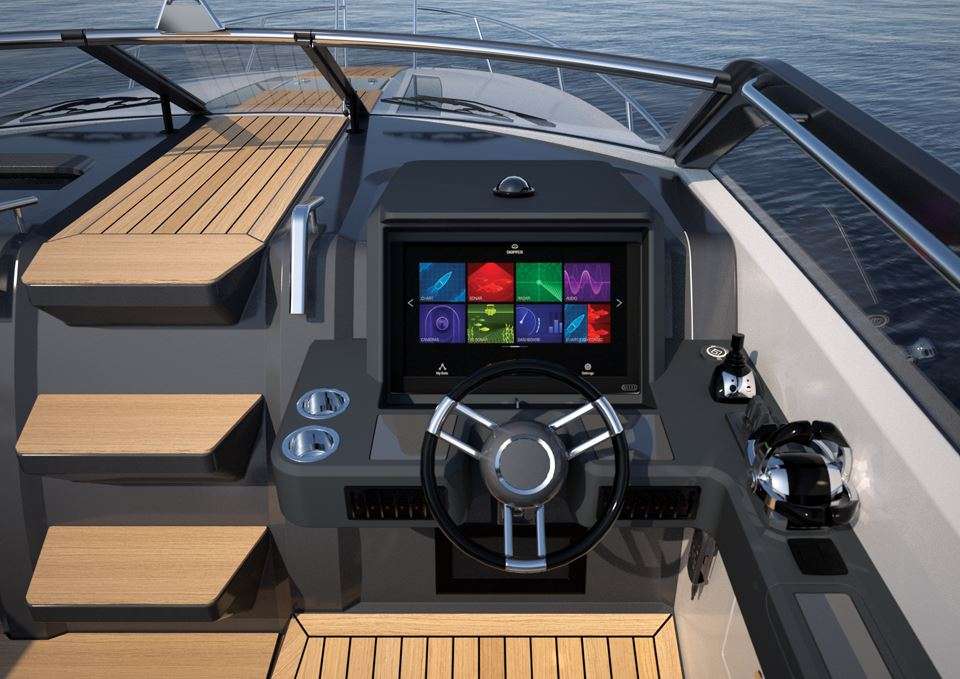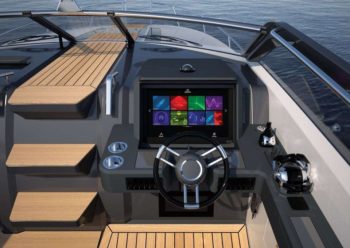 By Hugh Rayner
2019 was by all accounts an exciting time with the backdrop of Brexit putting the dampeners on buying plans for some, but also reinforcing other purchasers' decisions to get on with their plans. A resounding election result and clear passage plan ahead have further settled the market, with far greater economic confidence, but there are still many questions to be dealt with surrounding the complexities of VAT, location and how these will affect ownership choices for the cruising motor-yachter. There is much rumour and speculation on the Continent regarding tax status, but this will settle with time as the UK's exit actually happens. At Berthon, we are singular in being able to offer a secure Customs Warehouse facility for the marketing of ex-VAT vessels in conjunction with HMRC, enabling vendors to market to ex-EU and EU nationals alike; this offers purchasers the potential to either account for VAT and enter the EU, or the opportunity to export correctly out of the EU zero-rated. Currently we have one motor-yacht using this stringently-controlled facility, having just completed the sale of another, with another entry planned for the coming months. It is an extremely useful weapon to have in our armoury.
With our listings being spread out from the UK, across the Mediterranean (from Malta to the South of France and the Balearics), there has been a lot of travel for filming, viewings and trials – and with a camera, phone and laptop, there is not much that cannot be achieved to provide excellent marketing material. Like 2018, we have been taking more video, with one of our yachts in the Mediterranean sold to a buyer from Canada who hadn't stepped on the yacht until the morning of the trial! And yes – it ended brilliantly, with a year or so of keeping in touch and transatlantic phone calls getting a great result all round. Only this morning, as I write, we have had 2 enquiries on a 21m yacht in Ancona, and a 16m yacht in Olbia – so the brand remains strong and we have the experience to distance sell such listings. As many yacht owners know, price is super-sensitive, condition is key and good provenance and history are elemental to a successful brokerage transaction.
So – what has been hot this year? Well, just like the weather it has been a very mixed bag. Completions have stretched right across the size and type ranges – from palatial older Hatteras Yachts (you'd be pressed to find a better mix of massive build, good value and extraordinary volume), to sharp, clean sea-going craft from the Aquastar (the awesome 57′ – a truly fabulous sea-boat, and oh so comfortable), Hardy (2 x 42's and a 36′!), Clipper (the 60′ is an epic passage-maker) and Seaward (the 25′ – still the pocket cruiser of choice) in the semi-displacement stable. 25% of our sales were of this ilk; our familiar Windy range of Scandinavian sports cruisers featured heavily with sales in the Channel Islands, Ireland and the Mediterranean all from our Lymington hub. In fact we recorded exactly the same number of Windys sold as 2018, with most of their owners moving up and down through the range to newer sisters. Our reach included shipped yachts from the UK to Florida, new listings from Sweden, mainland Spain and the Balearics – where we now have increasingly effective teamwork with our new colleagues at Berthon Spain & Berthon Scandinavia, both providing a super-useful one-stop-shop for sourcing berths, maintenance and just getting things done.
We have also been helping our friends at Solaris as they launched a brand new range of powerboats into the market, in a collaborative project between Solaris' Performance Boats shipyard in Forli, Victory Design and Norberto Ferretti (yes, he, the legend, ex of Ferretti Yachts!). The yard's credentials of working with client customisation allow a much higher level of input from the owner, and their technical ability shows through in superb engine rooms and neat finishing. These do not profess to be mass market – but are stunning jewel-like creations, with the 48 Open having just won her class in the European Power Boat of the Year 2020 Awards. Berthon have always championed the tough seagoing design of the American Lobster boat – much beloved of the 1930's US aristocracy – and this all-new line-up from 48' – 80' combines Italian design flair with US bow flare, phenomenal flat-running heavy weather ability and lean IPS fuel burn.
In the wider market, there has been much development around efficiency, with new takes on hull forms, and the further take-up of the slippery Fast Displacement Hull Form into production models – whereby a round-bilged canoe body does not plane conventionally, creating far less wake and improving performance by a claimed 15%, enabling smaller propulsion units to be fitted. A proliferation of outboard powered options is now offered on classically inboard-powered craft (from Maine's Downeaster Back Cove range to Windy's 44′ Blackhawk), and Boot Düsseldorf 2020's halls featured many smaller manufacturers using electric, hybrid, fuel cell and solar propulsion systems. As yet, foiling has remained a conceptual side line in powerboating, although anyone buzzed by the Ineos Team GB's AC boat BRITANNIA in the Solent prior to their departure to Cagliari knows that this will be coming at some point.
Marketing, pricing and presentation will remain the key elements that dictate whether a yacht sells quickly or not, and if 2019 is a barometer – then brokerage actual selling prices will remain resilient, with slim margins for negotiation on well-maintained examples, subject of course to the disruption created by the Coronavirus. Although listings are fewer on the ground in the market generally, with buyers and sellers putting their trust in brokers with sound knowledge and reliable operating systems, Berthon's investment in rigorous systems to ensure compliance with GDPR and general client security, are appreciated and provide a safe haven. Our satellite offices and collaboration with some 60 brokers elsewhere around the world, shows we are committed to excellent marketing. Our debt-free status also helps during difficult periods. 2020 is already presenting a period of flux, and thus opportunity, but with a number of completions already in this year, it is going to be another busy one!
Read Another Article
Download Market Report 2020 (2.19MB)