By Hugh Rayner
As you might have noticed, there is a new name authoring this view from the bridge! Having spent my recent working years at Berthon loving the cut and thrust of yacht brokerage, my dear colleague and friend Ben Toogood decided that a life in the Balearic sun was simply too hard to resist. Hence, I have a new blazer and satchel, and am really enjoying this new role – looking after new Pearl Yachts and Windy Boats. It seems a lifetime since I was writing the last report, and I have a viewpoint looking aft of a phenomenally busy 2020, entailing a completely new way of working for the world; an explosion of yachting during the summer, and resulting in a cash injection into the UK marine industry – a different jab in the arm – but one that was sorely needed as our life rhythms adapted.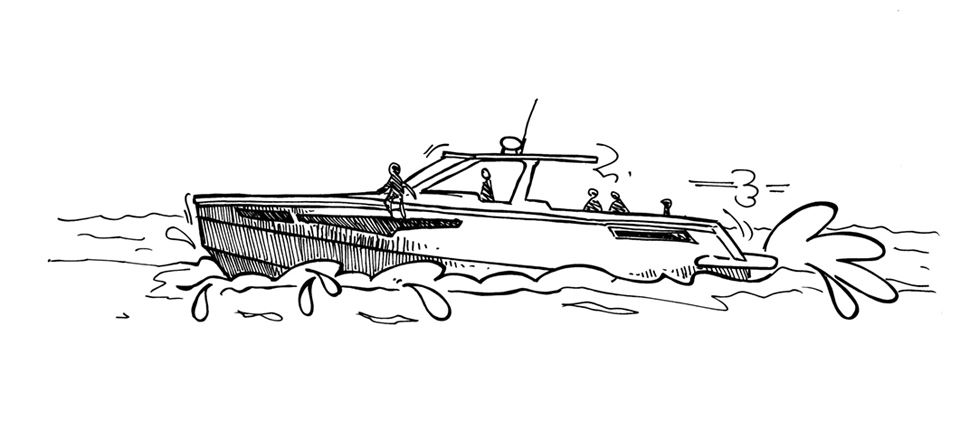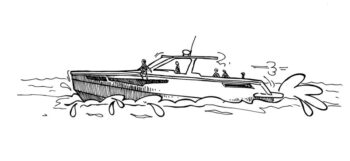 Timing is all, and now in early '21, we have the privations of global lockdown to contend with. As a new yacht builder it is doubly tough to second-guess the future, with production so dependent on a strong supply chain, and a fit and healthy workforce. I am delighted to confirm that both the Windy and Pearl brands are pretty much now sold out for the coming season, such has been the demand for a way to lift oneself from the grind and enjoy the time, space and freedom that every yachtsman is blessed with whilst aboard his yacht.
Let's start with Pearl Yachts…
We knew that we had a winner in the 62, but she was box-fresh for 2020, and un-tested in the market: so her string of accolades from World Yacht Trophies to the Best Flybridge in the Motor Boat & Yachting 2021 Awards is richly deserved, having wowed every yachting journalist who trialled her. It is a hard-fought sector of the market, which the 62 has significantly energised, being ideal for family cruising. The reaction to the super-clever use of volume is written on the face of everyone who steps aboard; but the defining strength is how easy this yacht is to live with. She is a proper four bedroom home on the water and a great cruising workhorse – and this combination of a homely, light boutique interior by Kelly Hoppen with a composite hull courtesy of Bill Dixon, has set a very high benchmark for the competition. This led Hugo Andreae of MBY to add, as he virtually handed over the 62's award – "arguably the biggest achievement is that Pearl has managed to deliver all this while still undercutting its key competitors". Lead times on deliveries are now stretching way further out, with high demand and a limited production volume driving forward thinking and purchasers having to plan ahead, and Pearl are reassuringly bang on schedule for our client orders for this summer.
We lost our Cannes and Southampton shows in 2020 (literally on the eve of the opening for Southampton – a particularly stinging blow), but re-grouped spectacularly – with COVID secure private viewings arguably being a less-pressured and certainly more relaxed way of presenting our yachts. We will continue to build on this more personal level of interaction through 2021, and Pearl's growing use of peer-to-peer virtual tours, when other restrictions prevent meeting in person.
And so to Windy Boats…
I was lucky enough to spend a week in early October with the team at Windy Boats in Västervik, Sweden, and having sold a fair few of these wonderful machines, I was super-excited at the prospect. Firstly, it was truly bizarre to be able to sit in a restaurant (unmasked), but the lasting memory is the staggering beauty of the archipelago (5,000 rocky islands snugly packed just offshore of this timber station on the East coast). We were testing the Windy SR44 Blackhawk (sold by Berthon France – well done Bruno!) and if Carlsberg made sports-boats, well …. she's a brutally cool beast of a thing – fast, lithe, sophisticated on the water, and she just glides. In line with her gorgeous new sister – the 37 Shamal, the ride is so supple and precise that these are just such amazingly good fun to drive fast. This is one of the great traits that Windy have never diverged from – true performance in a usable package. Once you have seen the fanatical attention to detail that goes into the construction of each Windy, you can understand the reverence paid to the bloodline, ensuring strong market appeal and excellent residual values. Whilst I was there – I was also lucky enough to see the hull of the new SLR60 (the gestation of a new flagship). Designed in collaboration with Malcolm McKeon Yacht Design – this super-efficient hull has an exceptional 850Nm range at 25 knots. Whilst able to stretch her legs to 44 knots for chase-boat duties, she will cocoon a fresh and refined Studio Liaigre interior. So exciting to see her evolution, and to see Windy build on the fierce reputation of the SR52 as "the defining chase-boat".
For us and for Windy, longstanding relationships have always been key; the idea of building and maintaining a team, and the great driving force at Windy for the past 30 years has been Knut Heiberg-Andersen (who will be mentioned elsewhere in this publication). I am doubly delighted to say that Knut was awarded the Judges' Special Award at this year's MB&Y Awards for a career devoted to moulding Windy into the finest boat builder, and although staying on as President, he leaves a rather comfortable pair of velvet slippers for Trevor Fenlon to slip into. Trevor is now at the helm of a crew of seriously talented individuals; the work environment is whisper-quiet, the supply room is consummately organised, and the team ethic envelopes the whole business.
We at Berthon are lucky to enjoy a truly close friendship with both the Windy Boats and Pearl Yachts teams, and with everything else in the world being a little topsy-turvy for now, it is hugely important that we all look after each other, and let's pray that we can all be together on the water again very soon.