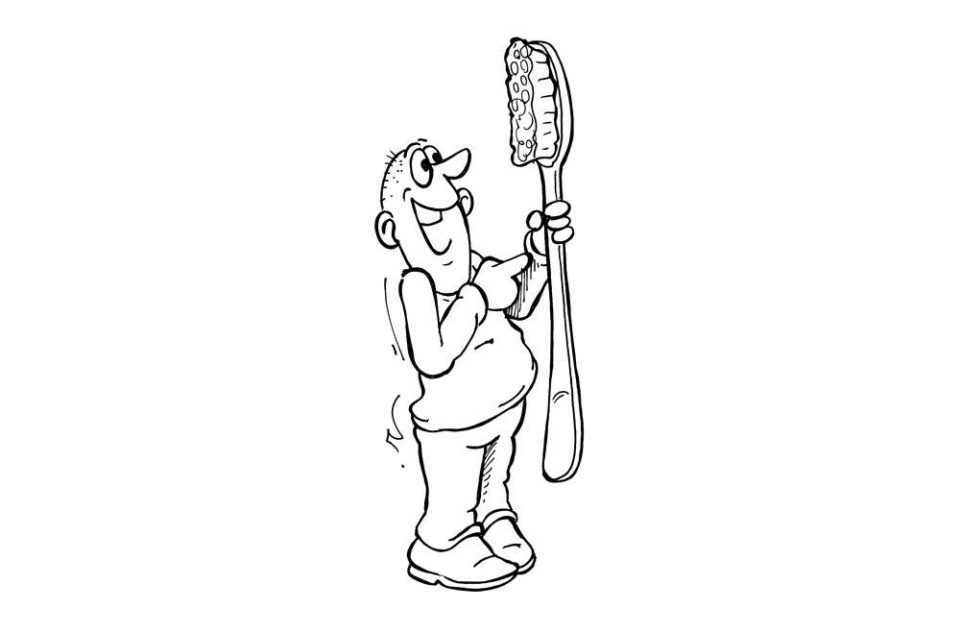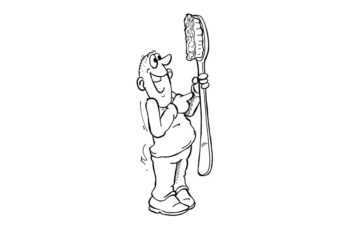 By Alan McIlroy
Although the Sailing Yacht desk saw more difficult market conditions than in 2017 we rose to the challenge and so 2018 was a good year. Price sensitive as ever, the market continued to respond quickly to changes in currency that lent advantage to buyers with US$ and €s. One of the primary challenges was winning good listing contracts, with smartly priced and properly presented yachts. There is an unrivalled depth of knowledge within our team, that is backed up with a strong administration, proactive listing and an enthusiastic and competent marketing department. This is key to delivering the level of information buyers need, how to present the yachts and to representing the sellers effectively.
Don't forget your tooth brush! Travel has always been on the agenda here at Berthon but this trend has been on the increase. With the size, value and differing locations of the yachts we represent increasing, so has the need to travel to list, inspect, produce detailed specifications and carry out viewings. Of course, our other offices take some of the strain well, as does our international network of other brokerage houses and agents who we regard as extended family. They, and our highly mobile tooth brushes enable us to actively promote and sell yachts throughout the planet.
I get accused every year of talking about 'presentation of your yacht for sale', so I will avoid comment this year, but, of course, anyone wishing advice on the best approach should feel free to contact us.
Berthon are now the sole agents for Solaris Yachts UK and Ireland, and I am working with Richard Baldwin on the Berthon/Solaris project. Solaris has been producing finely crafted performance cruising yachts since the 1970's. Stunningly good looks come as standard, but where Solaris Yachts really excel is in the strength of construction, drop dead gorgeous lines and beautifully fitted interiors. They offer a range of both flush deck and raised saloon cruising yachts from 37 to 68ft.
In the words of our MD Sue Grant 'We are in the business of selling magic carpets'. The blue water yacht plays an integral part in delivering the dream of sailing to distant shores, be it a quick jaunt around the Mediterranean or a global circumnavigation. Berthon have long specialised in this market and part of that understanding comes from our close relationship with World Cruising, with whom we have now been working for many years. Each year we attend World Cruising events such as the ARC, and we also host a Bluewater weekend at our UK HQ with World Cruising each spring.
All sales are memorable in their own way but the most enjoyable for me are those in which we play a part in contributing to a lifestyle choice, be it a long held dream or a change of direction and giving good advice and introducing the right yacht to the right clients is very satisfying. Finding that unique yacht that best meets their needs and requirements, and one that will add to what will probably be a family experience of a lifetime. This year I met one such family early in the season. Their plan was not unique in that they were taking a planned sabbatical; Mum, Dad and 2 kids were to take on a circumnavigation. They successfully completed the purchase of a Discovery 55' and I am glad to say are now settling in after a maiden voyage to the Caribbean. Being a parent myself, I take my hat off to families who undertake such an adventure and if truth be known I'm a little envious of the experiences they will share.
My love of sailing began at a young age sailing on Lough Neagh, sailing my father's home built Heron dinghies, before graduating to the Irish Sea and West Coast of Scotland in my teenage years aboard our family cruiser. By this stage I had thoroughly caught the bug! Having moved a little further south, I went on to sail in the Solent, gaining my Yachtmaster tickets and then moved on to the States and Caribbean. My most memorable sailing was back on the West Coast of Scotland, where prior to joining Berthon I spent a couple of very happy years skippering a yacht for a conservation Trust. Now a firmly established Lymingtonian, I have been with Berthon for 15 years, living with the New Forest on one side and the West Solent on the other, and working with a great team for a long established and hugely respected firm.
A footnote from Sophie Kemp, also of the Berthon Magic Carpet Department.
March 2019 marked my 3-year anniversary at Berthon, which also means that it is 3 years since I came back from sailing the ARC and cruising the Caribbean. It was an amazing, defining experience – and I was lucky to have the chance to do it.
One of the great things about selling cruising yachts is that I get to talk to clients about my experience and watch them at the beginning of their own blue water adventure. Advising people and helping them work out their priorities is as exciting for them as it is for me. Nothing beats the feeling of taking clients on a yacht that they then decide is 'The One'. It really is a great feeling.
I went out to Las Palmas for the start of ARC 2018. I love being there and seeing which yachts were taking part and on this occasion it was particularly momentous to revisit 3 yachts I sold in 2018 taking part in the ARC+ – a Swan 46', Bowman 42' and a Najad 391. Despite turmoil in the UK, there was still a nice vibe out in Las Palmas with a record number of yachts taking part. In true British tradition, keeping calm, carrying on and living the Blue Water Dream definitely trumped Brexit.
For me, 2018 was a good year and I sold more yachts than in 2017. I would like to report that the average size has crept up by 4 feet! I know this seems small but it does show the continual trend that people are buying bigger yachts. The winter of 2018 was slower for the sub 40ft yachts that we have on the market. Most of the interest in this segment is for coastal and Solent cruising but there are still some clients who are looking at this size for long distance ocean cruising in a compact package. Now you know who to call!
I am looking forward to the challenges for 2019 and I will be putting pen to paper in 2020 to let you know all about it and the magic carpets of all hues that we have supplied!