By Alan McIlroy; A footnote from Sophie Kemp
So where do we start! It was, to say the least, an unusual year. The market made its standard perky start and coming out of Düsseldorf Boat Show, the year ahead was filled with promise and optimism. But then COVID-19 landed…. And so it was then a case of – grab the laptop and files and head for the home office. A quick regroup ensued and plans formed for the way forward. The initial shock of lockdown over, we got our heads down, kept calm and carried on. New ways of doing things were adopted and we very quickly settled down to business as usual, with Zoom, Microsoft Teams, FaceTime and WhatsApp replacing traditional viewings and face to face meetings.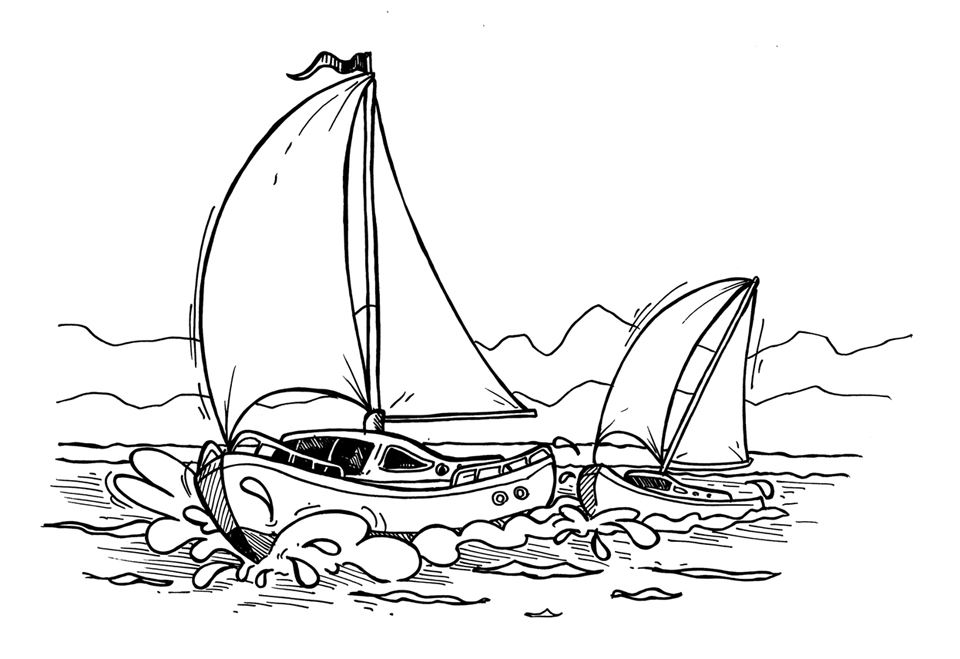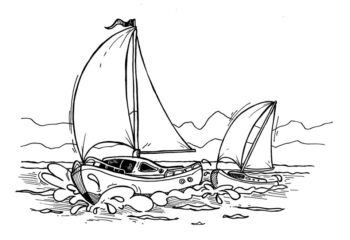 Throughout the early part of the year the enquiry level grew steadily as clients re-evaluated and realised that spending time afloat with their immediate family looked like a capital idea. "We're going to need a bigger boat!" As a way of enjoying family time outdoors and participating in a sport that could engage the whole family, sailing ticks a lot of boxes. We felt an increasing sense of urgency as enquiries and sales burgeoned through the spring, into summer and continued into the autumn. Cruising yachts of quality (Sweden, Swan, Hallberg, Discovery, Oyster and so on) were very much in demand. Buyers had to make quick and pragmatic decisions on their chosen yachts to secure them in the face of fierce competition.
Travel was one of the largest obstacles we faced, but with some ingenuity and support from Berthon's ever increasing international network of offices, we overcame these as a true team should and sales were completed. Surveyors were able to travel and yacht delivery companies were able to move crew on seafarers tickets (whilst complying with restrictions and guidelines, but avoiding quarantine), proving that where there this is a will there is almost always a way.
We continue to focus on the high quality bluewater and offshore markets. While yachts evolve and we see developments in on-board systems, hull form and performance, there will always be a demand for well found, strongly constructed, safe and sea kindly yachts. Sometimes they might just be a tad quicker than others with more widgets (see Solaris page 24). We work hard to find and sign the quality listings that populate our website, our pages in the yachting press, our YouTube channel, social media and all those clever things we do to ensure you don't miss that dream yacht. When I say we, I really mean the unsung heroes of the Berthon listing department, working feverishly behind the scenes to keep the Berthon International offering up to date, with fresh data available to all outlets, including the many video walk-arounds on our YouTube platform.
It was without doubt a good year for brokerage yachts in terms of value. A combination of fewer listings and greater demand meant that for well-presented and sensibly priced yachts, owners could expect both a timely sale and little negotiation on the asking price as buyers were under a degree of pressure to act decisively to secure their ideal yacht.
In what was and still is, a very competitive market, buyers have realised the value in establishing a good dialogue with a broker. We all thrive on solid relationships – people buy from people. Having a well-informed broker with a love of sailing and understanding of your needs is a useful ally.
A highlight of the year was the creation of Berthon Scandinavia with Magnus, Fredrik, Bo and Birgitta. Magnus and his team are held in high regard in Orust. In much the same way Berthon USA is situated in Newport Rhode Island, Orust/Henån is the ancestral home of Swedish yachting so it is both fitting and exciting that Berthon now has a strong presence in these lovely cruising grounds. This collaboration also gives our clients access to some great yachts for sale in their part of the world.
A footnote from Sophie Kemp (working closely with Alan on cruising sailboats)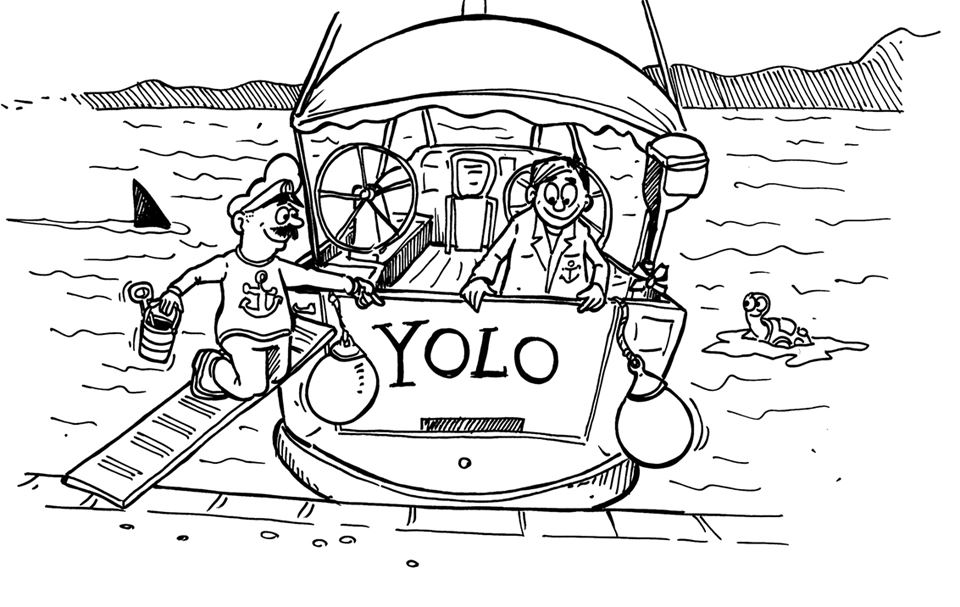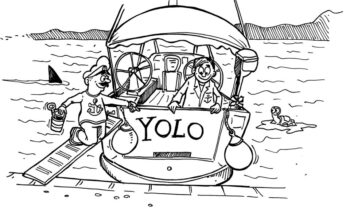 What a year… As Alan writes, we had a rather busy summer! June and July can often be quiet months for us as clients are out enjoying using their yachts or sailing them back from the Caribbean as a last hurrah before they come to lie for sale with us until the end of the season.
When COVID-19 appeared, spending time with the people we love and doing what we want to stopped, to be replaced by lockdown. As the restrictions lifted, getting out on the water became a priority with long term plans brought forward in a lot of cases. Those who planned to go off bluewater cruising in the mid-term made haste to find a yacht straight away. There seemed to be a more pressing need than ever to go off and explore the wider world and to start the adventure right now.
At the end of 2020, the ARC fleet sailed as normal, albeit with reduced numbers. Sadly, I didn't make it out to the start in Las Palmas as I have done for the last 4 years. Instead I remained at my desk in a very chilly Lymington, envious of the fleet's impending adventure. However, even before the 2020 ARC fleet sailed, the 2021 ARC and ARC+ were already fully subscribed with a waiting list in operation.
The boom in the YOLO (You Only Live Once) effect, which is often considered a millennial term, I feel is spreading to all generations. I suppose it is the modern day equivalent of Keep Calm and Carry On! Whatever the reason, bluewater cruising yachts are hot on the brokerage market!
Another new trend is the huge growth in yachts with spare hulls, as they are fondly dubbed at Berthon. More multihulls are popping up on the sailing scene, most commonly in the Mediterranean, Northern Europe and the Caribbean where space to berth is less of an issue, but we are now seeing more of them in our local Solent waters. These impressive yachts, often known for pretty poor performance upwind, are getting better and better. They are evolving fast with new models coming to the market in baffling numbers. At 50ft you get a huge amount of yacht for waterline length, double the number of cabins and vastly increased living and social space compared to a monohull.
I know first-hand what great platforms multihulls offer, having spent time aboard a number of charter cats in the Caribs away from the British winters. The last time was in 2019 in the old normal, and although on holiday, my husband who runs his own business, was having to do some work and what better place to do it from than the saloon table of a 44 foot cat while at anchor in the BVI's? As most bluewater yachties will tell you, a lot of time is spent at anchor and the comfort of a multihull at anchor in a bay with a bit of a swell is second to none.
2020 has meant lifestyle adjustments for all of us, and working from home has been a major one for many. This necessity has freed many yachtsmen from the handcuffs of the office, making working and living aboard rather than ashore, a possibility. In the UK, Berthon's Lymington Marina has a 1 gigabyte fibre coming on line in 2021 enabling live streaming using WIFI 6 – so at Berthon, we really do get it!
The spare hulled market will continue to grow with lots of innovation, where sailing ability is cleverly balanced with living space. I had planned to head to the South of France in 2020 to attend La Grande Motte, commonly nicknamed the home of multihulls. Top of the bucket list – as soon as restrictions allow – this particular yacht broker will most definitely be there.