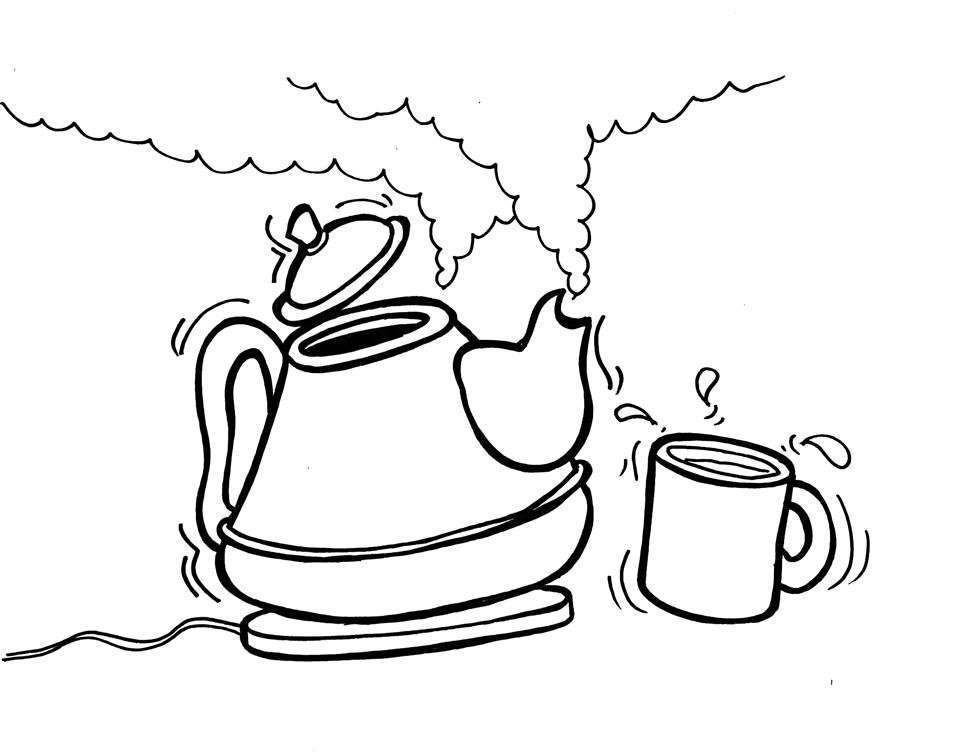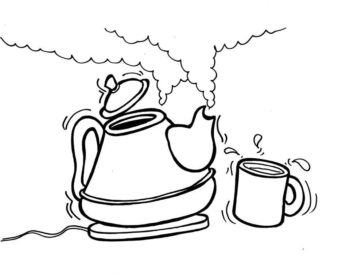 Being kinder to our planet is something that is at the forefront in the minds of most. Greta Thunberg makes many good points and there is the will to change our ways, shifting from our wasteful fossil fuelled way of life to something that will lower emissions and be kinder to this wonderful place we all call home.
Here in the UK, the sales of diesel, hybrid and petrol cars will be banned from 2035 and we all struggle with the imperative to do more and waste less. Yachting is far from immune to these pressures and quite right too. In the push to change our ways, it becomes clear that the big gains are in many cases not practical. It is the small incremental changes that can be achieved with some planning and thought that can have a big impact.
Whilst an all-electric car is clearly green and where we want to be, its manufacture is anything but green and nor can it be with its metal body and quickly moving parts all manufactured in foundries and factories that eat energy and spew out emissions at a furious rate. Then there is also what happens to the batteries when they have come to the end of their natural life? However, the end-product is benign. Likewise at home, the biggest saving of energy that you can make is to fill the kettle with only the amount or water that you need and to turn off all the switches on standby……really? Yes, it's true.
The sailors amongst us immediately gain the moral high ground as they harness the wind for forward motion. Of course their floating chariot is manufactured in a yard using all the same high energy and belching out the same emissions that I mentioned above, and few yachts today use hand stitched cotton sails, so modern sailcloth isn't that friendly either.
However, technology is moving quickly and there is a very real will to be greener and kinder to our planet throughout the international yachting community and all those small incremental changes make a difference. There are also those yachtsmen who use their yachting to do good. Here are some of the things that are happening which show an appreciation of the problems and a will to do better:
Electric drive. This is still a new technology and it is fair to say that it is the superyacht industry that is really embracing this. Our Cool Board speaks of the new Spirit yacht in build and there are plenty of other examples. Battery capacity is the elephant in the room here both in terms of capacity and the energy required to manufacture in lithium ion, and without going into the moral question of where and how the nickel, lithium, lead, cobalt and cadmium is mined and who benefits.
LED lights. A small thing but almost all the yachts that we handle now have them. A bit like the kettle, it is an easy win.
Paint and antifouling. A huge amount has been done in the past 10 years to make antifouling less harmful to the environment. Old salts say that it isn't as good as it was. Of course not, but an extra scrub or so a year, really isn't that bad. Berthon has recently shifted to Alexseal as their preferred paint supplier, as they are using new greener technology, yet still providing a product which looks fantastic. A smooth and wonderful paint finish is lovely, but the environment matters too.
Solar array has come on in leaps and bounds. FPB 78#1 COCHISE was designed, like her sisters, to have enough solar array to power her air conditioning and refrigeration, even on a cloudy day, in the Southern Hemisphere. Many yachts now carry solar and you can even buy mats which roll away when you make passage.
Hydro generators create electricity while the boat sailing and the technology is easy, clean and safe – providing you have the sails up and are moving of course.
Wind generators look alarming and make a racket, but they are also safe and clean and avoid some diesel generator use which is all to the good.
Most yachts afloat today, sail or power have teak laid decks. They are the default option for most owners and aesthetically they are very pleasing. Builders use different caulking colours, plank widths and the rest, but the general effect is common throughout the international fleet. There are 2 obvious drawbacks for this very attractive cosmetic covering born from the days when all that floated was wooden and a wooden deck was essential if you were to avoid falling into the bilge. The first is that it involves the demise of many trees which is not cool, and the second is that particularly if scrubbed often, it has definite built in obsolescence. A teak deck normally lasts between 10 and 20 years unless the yacht is stored ashore when not in use, or unless the yacht's owners take immense care of it.
Teak decks today come from sustainable forestry that tend to be planted lower down the mountains where the trees grow more quickly than at higher levels where the grain is further apart creating a less robust surface– but it still takes a very long time to grow. Thus it wears out more quickly. However, there are alternatives like Lignia which is a softwood sustainably grown and impregnated with resin. Clearly a way to go, unless we can dump our obsession with teak decks and learn to love well-finished GRP, metal or composite decks decorated with non-slip either painted on or in the moulding.
Fake teak decks are another alternative, but of course the product is petro based although some advertise that it has the charm of not wearing out, this is not entirely the case…. Another option is to dump our obsession with teak decks altogether and learn to love well finished GRP, metal or composite, painted or decorated with non-slip – Hinckley, Alden and the like have managed this very successfully for over 20 years, it is definitely greener, and by the way looks fabulous.
Shore side marine businesses are doing the right thing with proper recycling so that yachtsmen can dispose of their rubbish responsibly. At Berthon oil, paper, cardboard, glass, metals, electrical wire and defunct appliances are all recycled and there is a giant compactor for the balance which is taken away every month or two to a depot less than one mile away before heading off in greater bulk to a local low emission power station to be burnt– generating power with no landfill.
Yacht owners are more aware than ever before of the need to look before you drop – anchor – that is. The old days when you anchored at will and had no thought for the depths below and damage that would be done to wildlife are over. Close to us in the Solent there are now plenty of protected Marine Coastal Zones (MCZ) where caution is the watchword.
The whole subject of holding tanks, treatment of human waste and pump out is not an attractive subject but progress on this is happening. Waste treatment plants are developing and pump out centres are mushrooming. Just pumping over the side is now very uncool and rightly so.
The other very important side of saving the planet can be seen where yachtsmen, charities, and scientists are spending time to catalogue, understand, and help to save the planet.
SONG OF THE WHALE is one of our favourite projects. Owned by a not for profit and manned (and womaned) buy a very committed group of people, they have carried out an immense amount of research in the last 20 years on cetaceans. Their work with the right whale (named thus by whalers who identified their docile behaviour and therefore as the "right" whale to kill) is ground breaking and they are working hard to save a species which is teetering on the brink of extinction. See our video interview on the Berthon website.
Another example is winner of the 2019 Tilman Award, Steve Brown, showcased in our Cool Board, and who is working on the Coastal Clean-Up project aimed at cleaning up beaches and getting rid of the trash in our oceans with projects in areas as diverse as Haiti to Grenada. The World Cruising Club who run the ARC are working with this project too and anyone, cruising anywhere, can help.
Clearing our oceans of the thousands of square miles of plastic that lie on the surface of the ocean like a creature from another planet is a huge issue and Challenge 72′, SEA DRAGON owned by Pangea Exploration also has been plying the oceans and drawing attention to this serious issue.
We have many clients who have used their yachts for disaster relief, for cataloguing the strange, bizarre and mostly wasteful and these initiatives will, we are sure, continue.
As the need to change our ways becomes more evident the human race will adapt and we will find a better way. The yachting business is miniscule compared, for example, to the car business, yet it is nimble and it is already rising to the challenge of change very quickly. Bigger industry giants in chemicals (Ineos) and aerospace (Airbus) are already sponsoring the latest America's Cup teams to gain precious insight to a sport that is definitely pushing boundaries. They will ultimately help trail blaze new ways of manufacture, new materials and more. We should be proud that the yachting business is an early adopter, not just because of the business case, but also because it is the morally correct thing to do.
In the same way that the all-electric car isn't environmentally friendly to build, but manufacturing will find a way around this, so will become the case with yachting. Resins and other build materials are being analysed and yacht builders are already looking at the future and how to make things cleaner.
Using low energy efficient equipment and with modern power management systems, yacht owners are more aware of where the power is going and tend to be more thrifty at sea. As the push comes on throughout life to conserve and be friendly to the planet, yacht builders and refit boatyards become more resourceful and less wasteful in many tiny yet incremental ways.
Attitude of mind also plays a part. Old motor yachts with large fuel hungry engines are plummeting in value. It is not just the financial cost – the environmental impact is also a concern. This is completely understandable and we are seeing a number of these yachts selling at low prices to new owners who understand the problem, who use them little but enjoy the financial savings and the opportunity to have a great floating cottage that moves little.
Today, range and fuel consumption is not just about how far you can go. On explorer yachts we hear a lot about transatlantic range and the like. However, in the forefront of most purchaser's minds is not the wish to circuit the planet, but more to have a comfortable platform for cruising that wastes as little as possible of our planet's resources.
So yachting has done much to improve its carbon footprint and in many cases, carbon offset is a reality for many companies operating in the field. Yachtsmen are keen to preserve the waters and places that are open to them because they have a yacht, and they are forcing the pace of change for the manufacturers of both the yachts and the equipment that powers, lights and propels them.
Just like the emptier kettle, using what we have smart and being alive to the waste that we can avoid leads to baby steps of incremental improvement in the footprint of the world's yachts. Over the next 5 years we will see immense changes and challenges and yachting will respond to them swiftly. For be it electric car, eco house or yacht, like a crew casting off and heading to sea, we are all in it together.