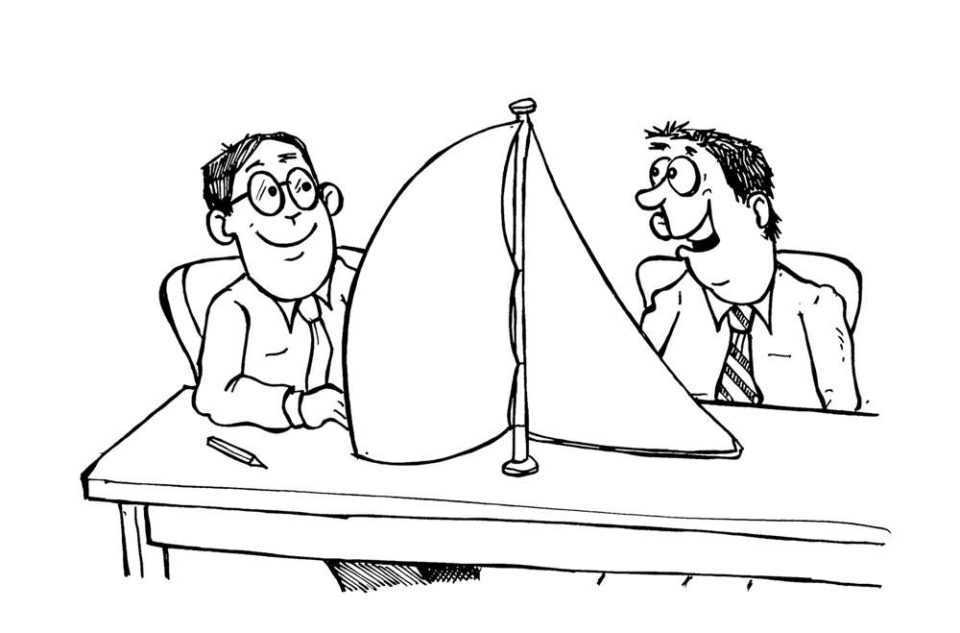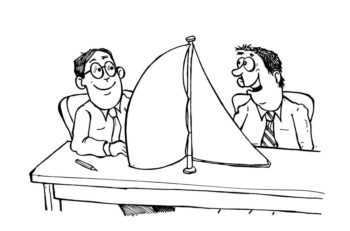 By Richard Baldwin and Alan McIlroy
Despite the obvious economic and political challenges, we have noticed a significant up-turn in interest for Solaris Yachts across the range towards the end of 2018. The Dusseldorf boat show in January underlined this trend, where we welcomed a 300% increase in UK visitors to the Solaris stand. Visitors are one thing, but of course what we need are clients ready to sign orders, and in this respect, we were not disappointed either. So, what's happening? There are a number of possible explanations. For one, the demise of the London Boat Show and the better exposure of Dusseldorf in the UK press has helped to encourage sailors to take the short trip to this huge and well-organised German show. But more significantly, Solaris itself has gained wide recognition in recent years as a result of a deliberate strategy.
When in 2009 Richard joined Solaris as their first agent outside Italy, the yard was building a small number of Doug Petersen designed high-end blue water cruising yachts. Crucially, with new blood in the company, they were on the cusp of implementing their master plan; to develop a line of limited-production high-quality performance cruisers that could fill the void left by Swan and Baltic, who used to build smaller yachts, and which would have appeal to the world outside the volatile home market of Italy.
The first step in this plan was the Bill Tripp designed Solaris One 48', which despite being launched in the teeth of the worst recession in living memory, was an instant success and paved the way for the rapid development of what could now be described as one of the most modern range of performance cruisers in the world. The flush deck range comprises the 37', 44', 47', 50', 55', 58' models, followed by the raised-saloon blue water maxi range.
Incredibly, all this has been achieved in the last 10 years. The unwavering focus of where Solaris are going is impressive and maintaining the fundamental principles of fast, easily managed, stylish, strong yachts is what underpins this ongoing success story. Let me focus on just two aspects:
Solaris 44'
Launched in September 2018, and with 10 hulls sold before the start of the Dusseldorf show, the new 44' is a strategic step for Solaris. Aimed squarely at competing against the mass production market, she is offered at an incredible €298,000 (in standard spec, ex VAT ex works). Sail-away prices start at a little under €400,000, making this yacht a serious contender for anyone looking at an affordable new and very up-to-date performance cruiser. Solaris have achieved this by maintaining strict control over specification choices and not allowing any customisation. Of course, being a Solaris, all the usual structural enhancements over the mass-produced yachts can be found, such as 40mm thick composite main and forward bulkheads, all bulk heads fully laminated to both hull and deck, eliminating the need for inner mouldings and increasing torsional rigidity and overall stiffness. The impressive keel connection has the large flange plate whereby the keel loads are dispersed into the hull structure more evenly.
On deck, the large cockpit offers space more commonly found on a 50 footer and all the control lines are lead aft to 4 winches in front of the helm position, ensuring safe and easy short-handed management. A self-tacking jib comes as standard, as does beautiful Italian styling and finger-tip light control over the twin rudders. The wide aft end reduces downwind roll in comparison to other brands.
Berthon and Richard joined forces in September 2017 to represent the UK and Ireland for Solaris. We felt there was demand and a market for a well-crafted, attractive and easily managed yacht within this sector and more importantly Solaris deliver a high build quality-finish both internally and externally, with a design that both catches the eye and provides easily handled cruising performance.
Because the brand is relatively new, preowned Solaris yachts are at a premium but nonetheless we represent a wide range of brokerage Solaris yachts, so if you'd like to discuss the pre-owned Solaris yachts currently available, do call us.
We are looking forward to a busy year on the Solaris desk in 2019.