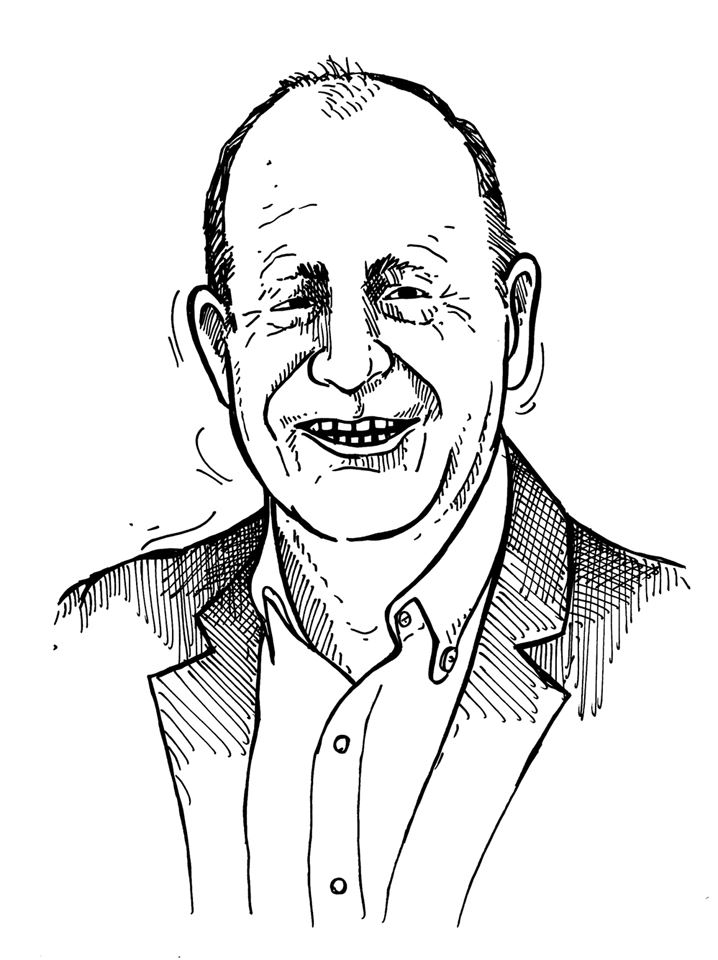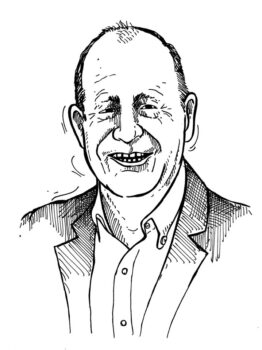 The pandemic has been a boost for the marine industry with many companies reporting their best seasonal results for a decade as impatient clients want to get afloat quickly – particularly in the USA – but for some more cautious players, this is a time to revise the business strategy and change for the longer-term patterns which may develop after the global crisis has stabilised.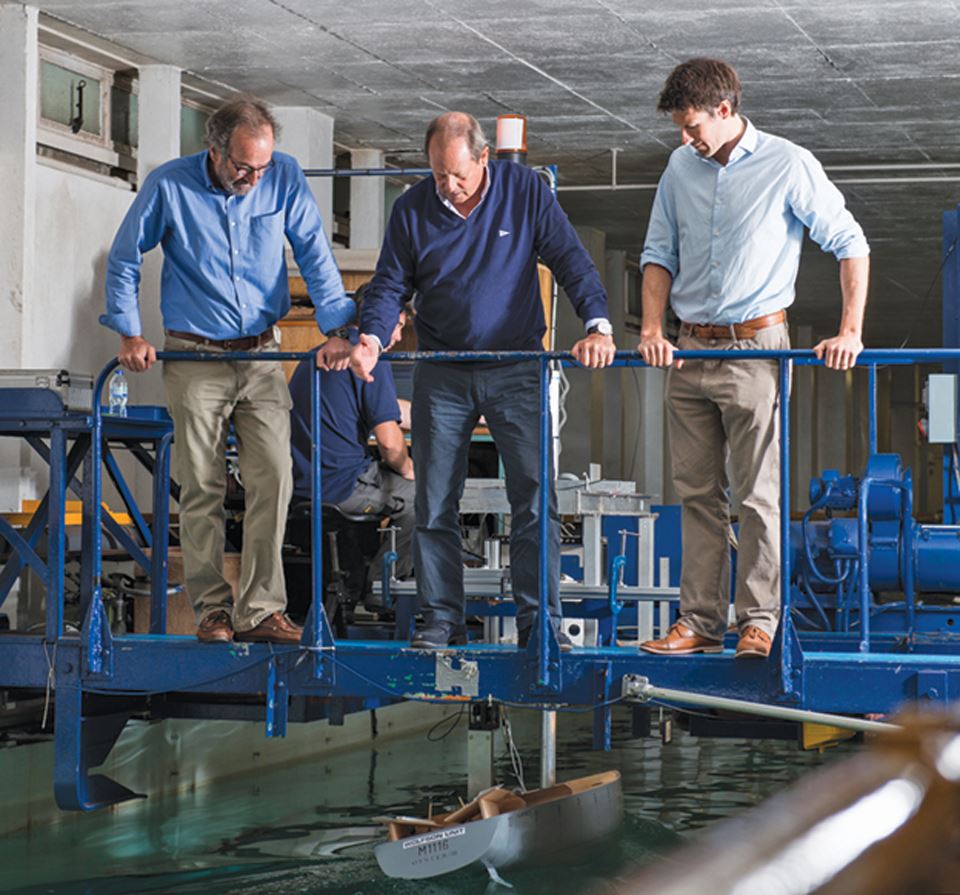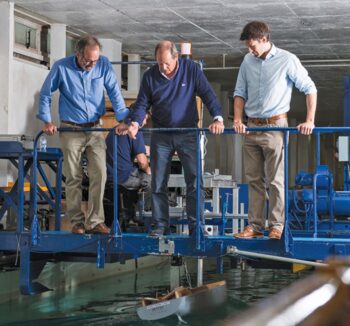 Group Beneteau has been a global market leader for decades and in September last year it announced some bold moves to reduce the number of brands it markets from 12 to 8, closing its USA manufacturing plant in South Carolina and concentrating globally on 4 segments – day/ weekenders up to 40ft; floating real estate 60- 80ft; monohull sailboats and multihull sailboats. It has been a listed company for a long time with associated clear reporting and this contrasts the lack of real market data available from much of the industry.
Beneteau's corporate website promotes the company as a 'group in transformation' and some other players will get left behind in the next few years.
Deciding that it could address the mono-hull sailing market without the Bordeaux/CNB brand – and to focus on their Beneteau and Jeanneau yachts – and to strengthen its powerboat market position without the Monte-Carlo brand internally competing with their Prestige brand – is a strong message. Adopting terms like 'floating real estate' is also very clear and to the author, emphasises the trends of separation between the larger yacht-building groups and the niche players.
I ran Beneteau's UK operations 30 years ago and at that time, two thirds of Beneteau's production was monohull sailing yachts with the charter fleet clients just emerging as strong buyers. The Beneteau USA plant had just opened and Jeanneau – including its Lagoon brand – was still a competitor. Contrast that now – overall 50% of Beneteau Group sales are powerboats, many small day boats and weekenders – 20% is sold to charter fleets and the remaining 30% splits equally between catamarans and monohulls. Sales of monohull sailing yachts to private clients in 2020 were less than half what they were before the financial crisis and this has been a deliberate strategy.
In the 90's I helped the Department of Trade with a study that concluded that a significant part of the marine industry was owned by individuals or corporations who had made their wealth elsewhere and that this 'trophy asset ownership' distorted the market. One example was Vickers PLC who had just then acquired Riva with a plan to market the yachts through the Rolls-Royce and Bentley motor car dealerships. After selling Rolls to BMW and Bentley to VW-Audi in the late 90's, Vickers abandoned this loss-making plan and an entrepreneur took over Riva for '….a £ and some debt….', turned it around and successfully sold it to the Ferretti group at the start of their decade of collecting quite a portfolio of Trophy brands.
Norberto Ferretti did a great deal with the private equity firm Permira and between 1998 and 2006, they acquired Bertram, Pershing, CRN, Apreamara, Mochi, Pinmar and Zago and the new Custom Line. With great timing, Permira sold 60% of the group to another private equity firm, Candover for €1.7 billion, although only 2 years later, the financial crisis led to a huge collapse. The Chinese state-owned company, Weichai, bought 75% of the Ferretti group for €180m (plus a circa €200m debt facility) and Candover collapsed its fund soon afterwards.
The South African mining magnate Graham Beck was a successful player acquiring Princess in the 80's, adding Fairline in the 90's and then selling both well before the crisis. LVMH bought Princess for around £200m and 3i backed a management buyout of Fairline in 2004. Sunseeker also went through cycles and the Chinese Wanda Group bought in for a reported £300m in 2013, only a few years after some Irish investors had acquired a majority holding for a much smaller sum.
Another trophy asset was Bavaria which at its peak in 2007 was very profitably building 3,000 yachts a year in a purpose built, efficient factory with annual sales of €280m. Goldman and Bain acquired the business for 1.4 billion of equity and debt – and this influenced the heady prices paid for other businesses – Oyster Yachts and Canados powerboats being two examples acquired by Balmoral Capital.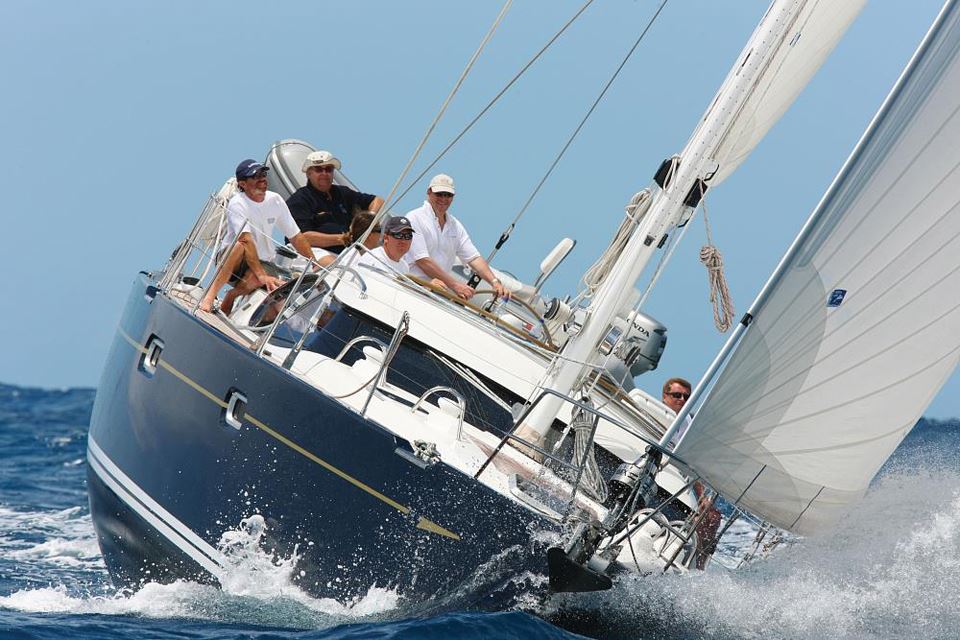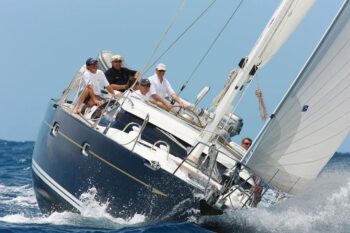 Only 2 years later as the financial crisis hit, Anchorage and Oaktree Capital thought they'd done really well acquiring Bavaria – and then also Grand Soleil and Dufour – at heavily discounted values. However, this consolidation didn't work – Dufour was taken over by its management, Grand Soleil was sold, and Bavaria went into administration in 2018.
Overall, between 2009 and 2014, these private equity firms, together with independent investors and debt providers collectively wrote off over €5 billion as enterprise values unravelled and many brands disappeared from the market.
In the superyacht sector, the sailing yacht global order book has been much steadier than the motor yacht sector. Averaging only 45 to 50 yachts above 30m between 2000 and 2020 and with a peak in 2013/14 of circa 60 yachts, this orderbook spreads out over 3 years or more and translates to only 10 to 15 new orders each year. The global market between 24 and 30m is similarly smaller than perceived with less than 10 new orders each year.
Over the past decade some great superyacht yards have closed – Alloy Yachts, Sensation Yachts and Fitzroy Yachts in New Zealand – Claasen has been absorbed into Vitters in Holland and Holland Jachtbouw has gone. Baltic yachts was kept afloat by the client building his 175' custom yacht 'PINK GIN IV' a few years ago as it ran short of cash and Perini has just collapsed in Italy with the Tabacchi family reportedly liable for €100m of losses and guarantees.
On a positive note, brokers reported a mini-boom in brokerage sailing superyachts last summer as the pandemic motivated buyers and this was followed up by orders for new sailing yachts between 30 and 60m with Vitters, Baltic and Royal Huisman in the last quarter of 2020 and Swan, Southern Wind, Spirit Yachts and Oyster have good orderbooks in the 24 to 35m sector. Delivery times for many of these yards are now well into 2024 but overall volumes will stay around 20 a year above 24m in my view, with only 3 to 5 a year in the 40 to 60m sector.
The overall theme is that there is a short-term welcome energy from the Pandemic and in both the USA and Europe, there are groups of large players consolidating the markets for yachts and recreational vehicles, together with significant consolidation in both the retail side and the supplychains.
In boating in Europe, Group Beneteau, the Ferretti Group and Hanse Group are the leading players. Poland plays a strategic role as a low-cost outsourced base for these and other builders. Around 20,000 yachts of all sizes were built in Poland last year and the huge success of the Finnish brand Axopar is partly attributed to their decision to outsource almost everything apart from marketing, to Poland. Beneteau's acquisition of Delphia in Poland is another example of strategic positioning and the Italian brands of Ferretti, San Lorenzo, Azmuth-Benetti and others benefit from a strategic partnership with large numbers of specialist sub-contractors who co-locate with the manufacturers along 50kms of coast-line between La Spezia and Viareggio just south of Genoa. It looks likely as I write, that either the Ferretti Group or San Lorenzo will rescue Perini which is also based in this region.
In contrast, Princess, Sunseeker and Fairline run mostly in-house, compete with each other with too many models and run R&D, management overheads and too many production sites spread between Plymouth, Poole and Northampton. I can imagine a merger of these three businesses being far better placed to deal with the European competitors and Brexit issues than if they remain independent – this of course, would need bold moves by their high-profile shareholders – LVMH owner Arnault and the Chinese Wanda group. It might also create a need to look at the retail distribution side where currently Sunseeker London – an independent business running around 40 subdealers – has a turnover of about £200m, whereas the shipyard has a turnover of around £300m, and Princess London, similarly independent, buys around a third of the annual output from Princess in Plymouth and also runs a network of sub-dealers.
In the USA, the retail and supply-chain consolidations are setting trends which are already influencing European builders. MarineMax grew out of a consolidation of SeaRay dealers across the states. It launched a successful IPO recently, increased its transparency of reporting and started an acquisition trail aimed at addressing the whole life-cycle of boat ownership. Acquiring the charter and management brokers Fraser helped add Benetti yachts to its representation of Azimut in the USA; buying Northrop & Johnson and a niche insurance agency expanded the services and acquiring SkippersBuds Marina operations takes the group up to nearly €2 billion in annual sales. In parallel, another USA mega-dealer – the One-Water Group – is reporting sales up 25% plus and is also on the acquisition trail.
Retail operations are changing in the USA as a result of this where the client wants to buy now 'off the forecourt' and manufacturers working with these mega-dealers have to sell 'landed USA' and so take responsibility for certification and importing. Brunswick's Boat-Club and Boat-Class operations are other examples responding to the demand to rent rather than buy.
Lippert Components is a major player in the USA recreational vehicle (RV) market and has acquired Trend and Lewmar amongst other parts of its supply-chain. For boat-builders who used to source competing prices from Trend and Lewmar for hull and superstructure windows, this type of consolidation creates increased costs. Dometic in Sweden and Patrick industries in the US are also consolidating the supply-chain and boatbuilders are being squeezed by powerful retail and supplier groups with stronger balance sheets and associated rising share prices on public listings.
Summarising, the pandemic is driving a new enthusiasm for getting out and about in RV's and yachts of all sizes. The larger players with stronger balance sheets who can address the whole spectrum of R&D through to retail financing will emerge as the dominant groups over the next 5 to 10 years. Some more brands will disappear, and consolidation is both inevitable and necessary.
The peripheral and necessary areas of sustainability, of recycling the large numbers of old, composite boats clogging up rivers, boatyards and driveways across Europe and the US, cannot be addressed without consensus. Longer term structures and associated financing are essential for tackling the industry's green agenda.
Yacht owners now have expectations derived from other parts of their lives which means that our industry must respond if it is to develop the renewed interest in yachting coming out of the pandemic.
David started his career as a Naval Architect and Lloyds Surveyor in UK shipbuilding and the North Sea Oil industry. He followed his passion for sailing joining Beneteau in the late 80's and then building the Melges 24 yachts in his own start-up enterprise in the mid 90's. He returned to heavy industries with Vickers plc in the Marine division and a few years in strategic consultancy with Cap Gemini. He joined the Exec team of AWG plc and then Skanska plc in turnaround projects in UK construction before becoming CEO for Oyster just after Balmoral acquired the business in 2008. Sorting out Oyster through the post Financial Crisis issues, he repositioned the brand, led the development of the new product range and managed the sale to Dutch investors in 2012. Moving to become Chairman of Fairline in 2018, he is now running his own consultancy in the Marine & superyacht sectors. – Sue Grant / Editor