A commentary on the current yacht insurance market, and some tips for Owners, By Richard Power, Managing Director, Howden Fastnet (formerly Fastnet Marine Insurance Services) Ltd.)
'Moderate or rough, occasionally slight, Fair, then rain, Good, occasionally poor'
However dull a subject insurance is, it cannot have escaped most yacht owners that the last few years have seen some significant changes to the cost and availability of suitable cover for their yachts.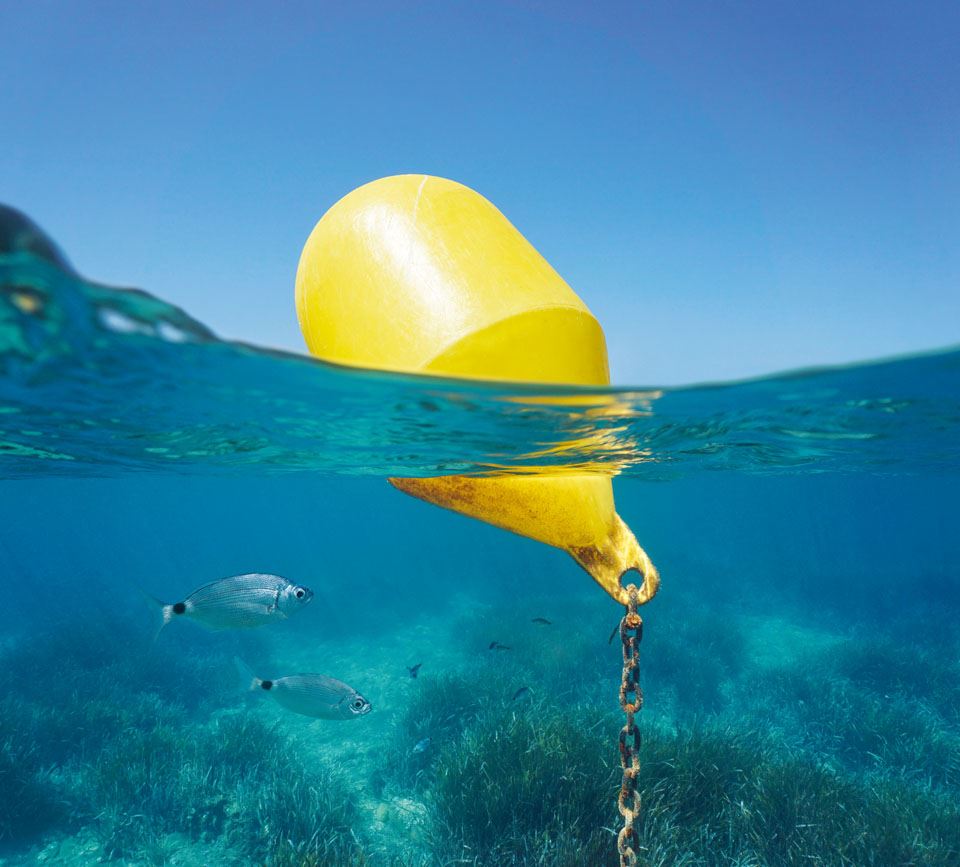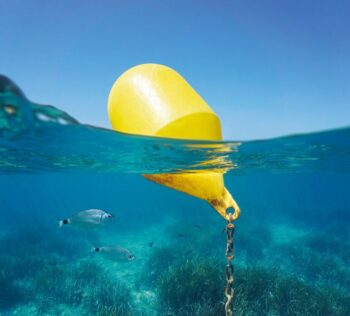 Many years ago, a well-known South Coast yachtsman declared to me that 'insurance was for pessimists', and he could never see the point of it. Equally, I have lost count of the number of owners who have come to us with their requests for insurance, confidently stating that they will never make a claim, but they need to have the cover to satisfy the bank, marina, local regulations, their spouse etc. etc., and they view it as a sort of tax. In the last few years, however, it is only when it has become rather more expensive, or indeed difficult or impossible to obtain, that people have realised how important a good, secure insurance policy for your yacht actually is. It is a subject that has therefore figured in conversations more often, in recent times.
Why has it become so expensive?
The simple answer is that there have been too many claims. If you think of the marketplace as a leaky bucket, the water has been leaking out of it faster than the hose can fill it. For many years, a pretty stable playing field existed, as those insurers providing yacht policies were able to control their rates so that premiums and terms and conditions brought about a sustainable premium / claims ratio. After a long period of loss making results in other sectors, particularly the commercial marine hull insurance market, other underwriters gate crashed the yacht insurance party, viewing it as a reasonably 'soft' exposure. This started happening at a time when the concept of the Superyacht started to make itself known, wealth creation flourished, and the values of yachts increased with their actual physical size. The increased competition in the yacht insurance sector, combined with (in some areas) a desperation for market share / premium income 'compensating' for a lack of underwriting knowledge, drove the market steadily 'South' into suicidal territory. In the 15 or so years to 2017, the Lloyds Yacht Insurance market only made an underwriting profit in about three of them, and one can be sure that others outside Lloyds got themselves into the same sort of pickle. A series of catastrophic hurricanes (Harvey, Irma and Maria) then completed the 'perfect storm' (if you'll forgive me) and something had to give. The market all but imploded, with many insurers pulling out of the sector completely, and those that remained were told by their backing investors and in some cases the industry regulators, in no uncertain terms, to get their houses in order.
Since 2017, we (as brokers) have seen some very dramatic changes. Premiums for certain types of yacht have increased by over 100% over this period, while other types have almost become uninsurable (particularly if you are looking for a policy that will actually pay a claim when required). The old image of a yacht underwriter being an experienced sailor, puffing away on his pipe and offering quotations based on a wealth of knowledge and gut feeling, has been replaced by harassed individuals who are under huge pressure to return profits for their backing capacity, applying rates and conditions based on research by faceless actuaries. There are now perhaps signs that things are easing up, but the majority of underwriters offering secure policies are still very cautious. They are perfectly happy to keep their ink dry if a risk is not to their liking, and certain categories such as racing yachts and yachts cruising in remote areas are still presenting us with challenges. I alluded to the ability (or not) of insurers to meet their obligations when faced with claims in my comments above: This was not by accident, and the preparedness of insurers to actually pay bona fide claims in a timely fashion can vary. The Financial Conduct Authority provides certain protections for owners covered by policies from insurers who are regulated by the FCA, but there are others who can become a little more 'elusive' when faced with a claim. Our advice is to always check the financial security of your insurers, and this is where your broker can help, by researching their Standard and Poors or A M Bests ratings.
In some parts of the world, it is not compulsory to have insurance, but you will find it difficult to find a marina berth, or have some work carried out on your yacht in a yard, if you do not have at least a suitable level of Third Party Liability Insurance. Indeed, for cruising in Spanish, Italian and Greek waters, specific Certificates of Insurance are required, evidencing cover to levels of indemnity stipulated by local legislation, and these Certificates are not available on a standalone basis. Furthermore, it is a common misconception that, if you lay your yacht up in a boatyard, the yard's insurance will cover the yacht if anything goes wrong, so you do not need to maintain your own cover. This is far from the truth. The terms and conditions used by most yards will in fact insist upon you maintaining (again) at least Third Party insurance, and we would always recommend to our clients that full coverage, including physical loss or damage to the yacht, should be kept in force. Proving that a yard caused damage to your yacht, while she was in their care, is never straightforward. Indeed, many yards in the Mediterranean have a nasty habit of trying to make you sign badly worded waivers of recourse, which are designed to release them from as much responsibility for your yacht as they can possibly get away with. They often whip these waivers out just when your yacht is sitting in their slings, ready to be lifted, but our advice is never to sign these without referring them to your insurers first. Some of these waivers actually ask for your insurers' agreement as well, and this is where the fun can start. Most yacht insurers are fully alert to the intentions of the documents, and they have no enthusiasm for prejudicing their rights of recovery against a yard, in the event that their client's yacht is damaged while she is there. One thing that the past couple of years has demonstrated is that, if yachts are laid up for long periods of time, the risks are still prevalent, with fires being the predominant cause, although other causes of loss have continued to rear their heads during this time.
Why use a broker for your insurance?
I make no bones about the fact that this article is written from an insurance broker's angle, but that is because I have been a broker for over 35 years! Our job is to facilitate the transfer of risk. The yacht owner is (usually) a willing buyer of an insurance policy if it is one which will pay claims, and an Underwriter (again, usually) is the willing seller of the policy if the risk and the price are right. We act as the agent of the owner to achieve this, but uniquely, despite this term of reference, we are paid a commission by the underwriter for introducing the owner. In the course of this activity, we are constantly gathering information about not only the 'moving target' that is the pool of insurers providing yacht policies, but also about trends in both the supply and demand for the commodity. We are in a position to provide plenty of free advice to our clients, as a result (and do so frequently!). Our terms of reference, crucially, continue when it comes to a claim, as well. In the last few years, all insurers have applied much greater levels of scrutiny to the claims they face, for understandable reasons. The obligation of the insured to demonstrate their claim to their insurer has never been more apparent, and our role in assisting this demonstration has never been more onerous.
Other important points to remember when arranging cover for your yacht, and in the event that you may need to call upon the policy to pay a claim:-
The old adage of 'Utmost Good Faith,' to my mind, still applies, and when providing information to potential insurers in order for them to assess your risk, do not hold back. It is up to your broker to deliver this information in the most palatable, but equally, transparent way, when securing a quotation for you.
Be aware of your obligations under the terms of the policy, and in particular, your responsibility to maintain the yacht in a seaworthy condition. Keep all maintenance records, invoices, receipts etc., and don't be shy in forwarding copies to your broker. This could be useful, in the event of a claim.
If you have an accident of some sort that may lead to you having to make a claim, remember to 'act as a prudent uninsured.' Again, this is a very old fashioned term, but it still holds true. I fully admit it is a difficult concept for us to explain to our clients. The owner has just been relieved of a sum of money for the yacht's insurance policy, and then we have to tell them to pretend they are not covered! The point of this is that, when something nasty happens, you cannot simply hand the yacht to a yard, and then send the bill to your insurers. You have to involve them in the process by telling them, as soon as possible, what has happened, what you intend to do about it, and who you plan to use to carry out the repairs. If it is not possible to get this information to them immediately, perhaps because of time differences, or communications issues due to your location, remember that it is they who are going to end up paying, so the costs involved need to be controlled to ensure they are 'fair and reasonable' for the work to be carried out. 'Fair and reasonable' are the critical words here, and represent the benchmark used by all insurers.
Sticking to these guidelines should mean that you can forecast a more predictable ride with your insurers than the title of this article, but should there be any 'precipitation in sight', hopefully your broker can deal with it.
Finally, to end on a lighter note, our job is not without its amusing moments. I recall one example, in particular, some years ago. Our client was cruising in New England and hit a rock somewhere between Newport RI and Mystic, Connecticut; I forget exactly where. He called me immediately, sounding highly alarmed, to say that the pumps were just about holding the ingress of water, but that they were motoring flat out to the nearest yard. I informed his insurers and set about organising for a surveyor to meet the yacht when she arrived. A short while later, the owner rang back, sounding much more relieved. He had tasted the water filling up his bilge, and it was fresh. The yacht had survived the impact almost completely unscathed, but a connecting pipe to her freshwater tank had come adrift, and the tank's contents had emptied themselves into the bilge!
Read Another Article
Download Market Report 2022 (9.75MB)