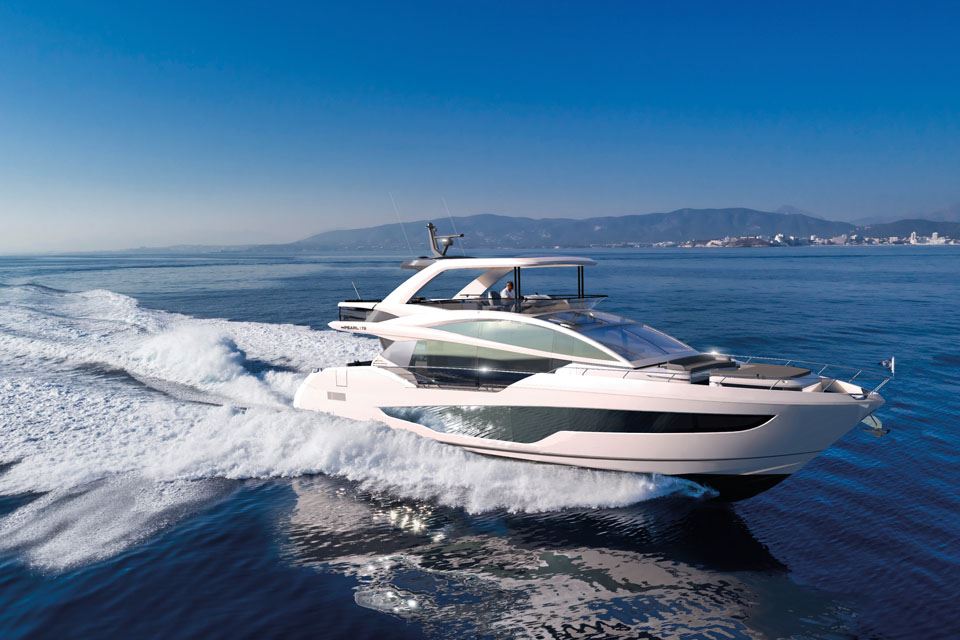 Pearl Yachts are disrupting the flybridge sector, offering five years standard warranty in the confidence of Bill Dixon's naval architecture pedigree and the high standard of fit and finish to every Pearl. The innovative layout designs combined with Kelly Hoppen's eye for calming spaces has brought much media attention to the range. None more so than the highly anticipated Pearl 72' in the 22-metre class. Launching at the Cannes Boat Show 2022 and featuring four en-suite double cabins, hydraulic bathing platform with fold down side platforms, crew cabin and vast flybridge deck. Two master cabins are fitted out as standard, one being situated in the bow with a private entrance forward for maximum privacy, and one full beam set midships with a second entrance corridor. With three Kelly Hoppen interior design schemes to choose from, each owner can put their personal mark on their Pearl 72'. In addition there is an exceptional garage with space for a William 345 tender AND a jet ski. The first five hulls have been sold off plan and we can't wait to step on board!
---
WINDY 34 ALIZÉ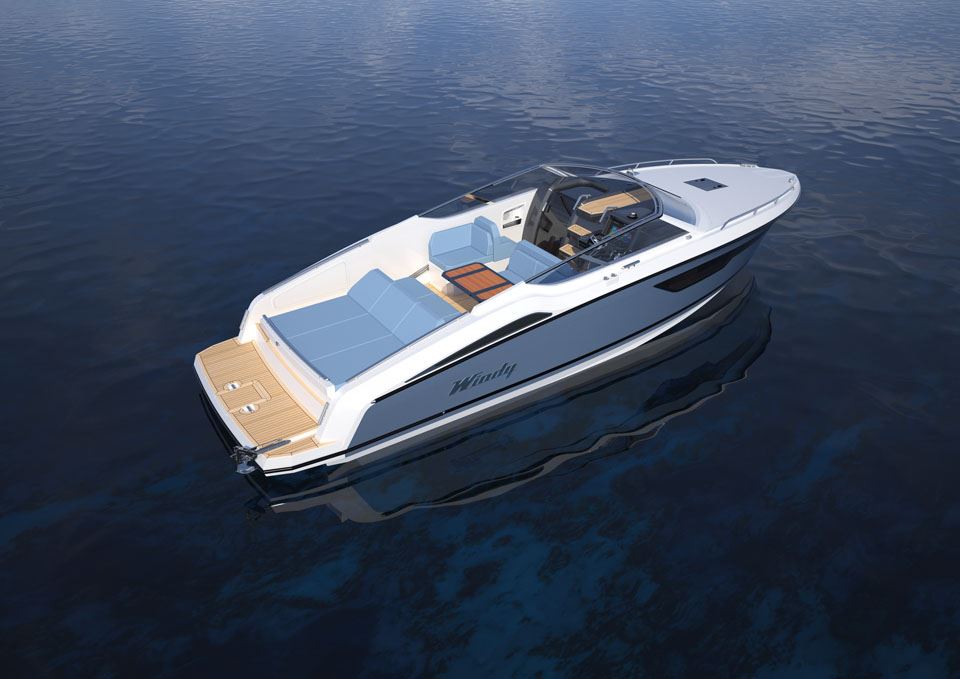 Cool as you like! The Cannes Boat Show 2022 has the pleasure of launching the all new Windy 34' Alizé, which has been designed by the first class Norwegian superyacht designer Espen Øino. One of the all-time favourite Windys ever built was the 34' Khamsin, a sporty weekender with a deep V hull and breath-taking performance. The 34' Alizé harks back to that fast weekender with significant efforts made to optimize the design layout, ergonomics, and performance. The Windy badge will always be synonymous with pure Scandinavian build quality, and this 34 foot sports cruiser is no different. Featuring a new resin infused hull with four berths down below and a separate head with shower stall. Five engine options are on offer including twin V8 petrols for the go fasters. This contemporary design is already going down well with the core Windy fan base and there is going to be a solid hard top feature on offer towards the second half of 2023. The 34' Alizé is primed to be special.
---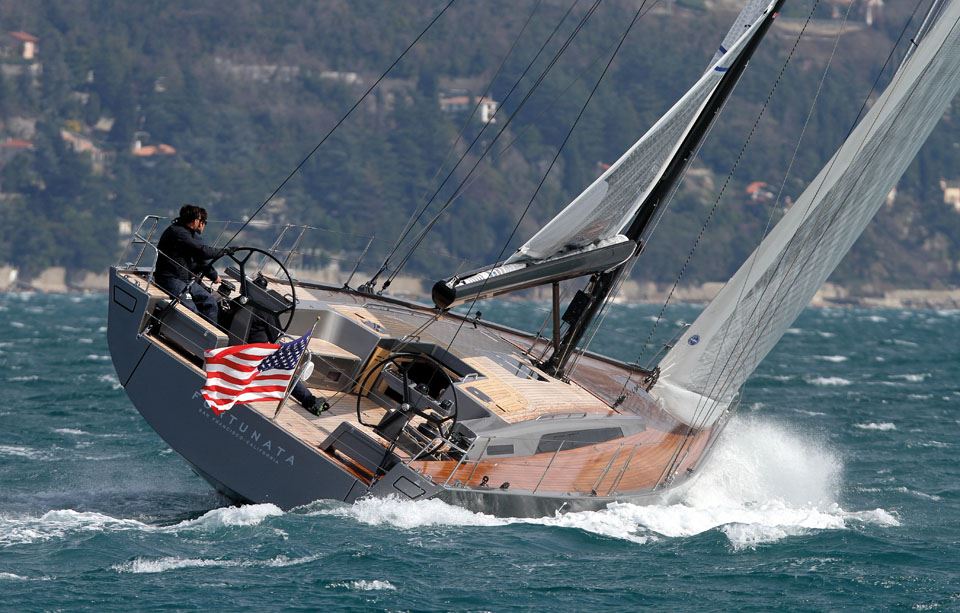 Solaris, a Latin word meaning 'pertaining to the sun' which couldn't be more appropriate. Solaris yachts' stock has been rising steadily in recent years with the now established range of models in demand. Not wishing to rest on their laurels, Solaris have released several new models in the last year (no mean feat given the circumstances). The most recent of these new designs is the heart stopping new 50'. With her official launch in Düsseldorf cancelled – her launch will now take place in Monfalcone on 21st to 25th April. The market would appear to have already given the new Solaris 50' its seal of approval with 17 hulls ordered off plan thus far. The yard operate a modern facility in the village of Aquileia in the Udine province of Italy where they have been on site since 1974. The facility was extended and modernised in 2018. This year will see the delivery of 50 yachts. The yachts are very much performance cruising yachts designed by Javier Soto Acebal. They place great emphasis on hull design, strength of build and are known for their fine cabinetry and clean lines below deck.
---
CANNES BOAT SHOW
Photo credit @ Yachting Festival Cannes – Abracadabra Studio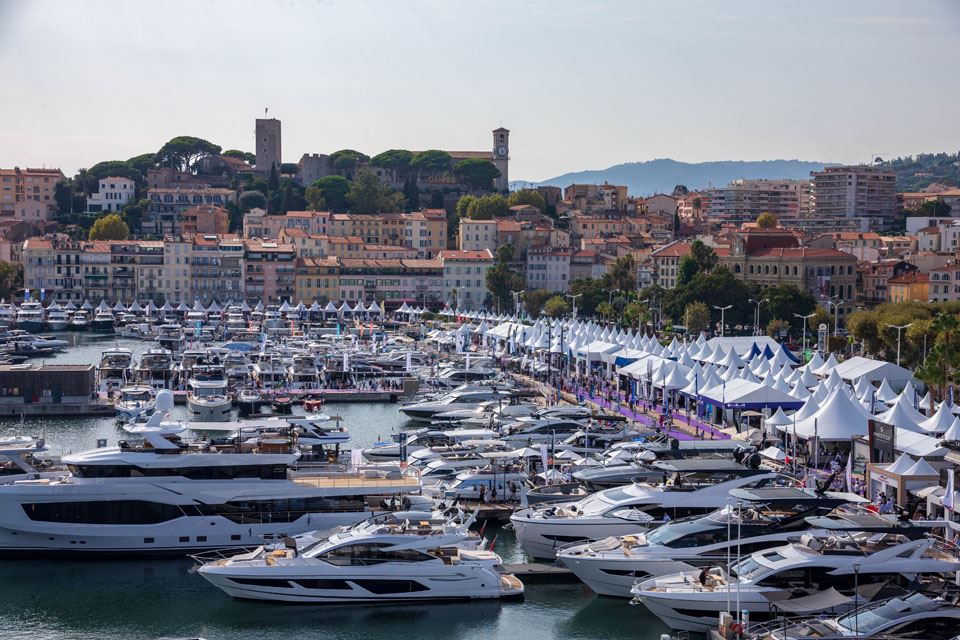 After its cancellation in 2020, we all held our breath to see if the organisers were right and that this in-water yacht fest would actually run in 2021. Well it did! The sun shone, the yachts glistened and yachting enthusiasts from all over the world descended to see the plethora of yachts at a diverse show with navettas to ferry visitors from the main show, bustling with motor yachts of all shapes and sizes, to Port Canto with masses of sailing yachts. Seeing an international show back in full swing was deeply cool.
---
MULTIHULLS – THE ADVANCED CAT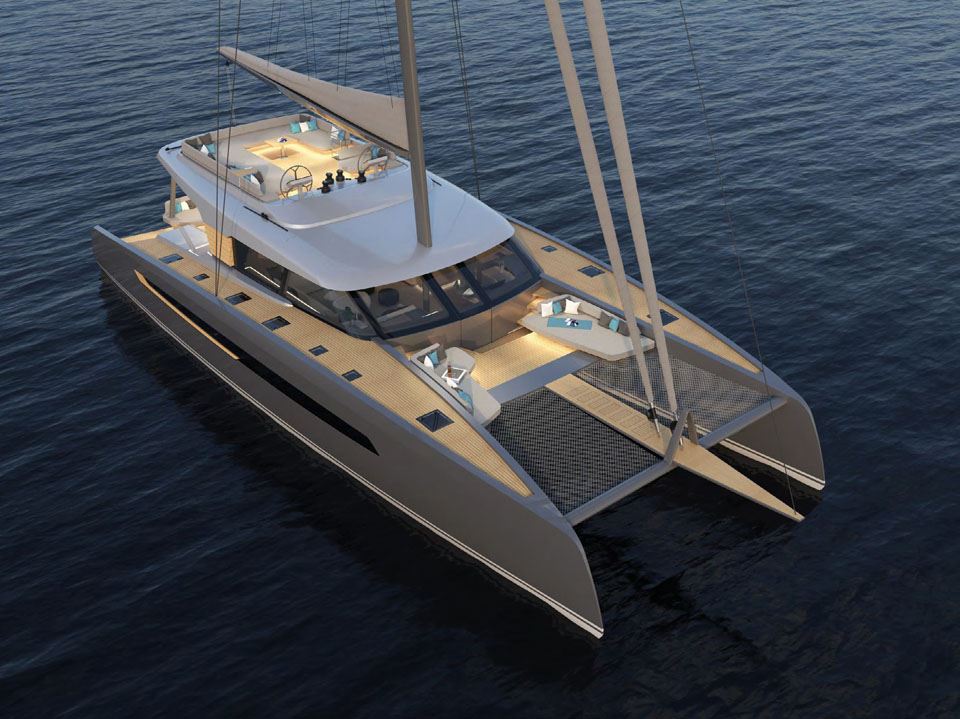 Cool cats don't come cooler than this – light displacement for performance sailing, yet designed with safety in mind, and a luxury interior that only Advanced can provide. The semi-Custom approach gives a reasonably blank canvas for this exciting and rather stunning new addition to the Advanced stable. Few layout options from galley up and 4 + 2 crew cabins to galley down and 3 guest cabins gives many options, that are of course customisable to requirements. A true blue water performance catamaran, for safe long distance sailing in luxury and comfort.
---
AMERICAS CUP HYDROGEN (NOT ELECTRIC!) CHASE BOATS
Photo credit © Emirates Team New Zealand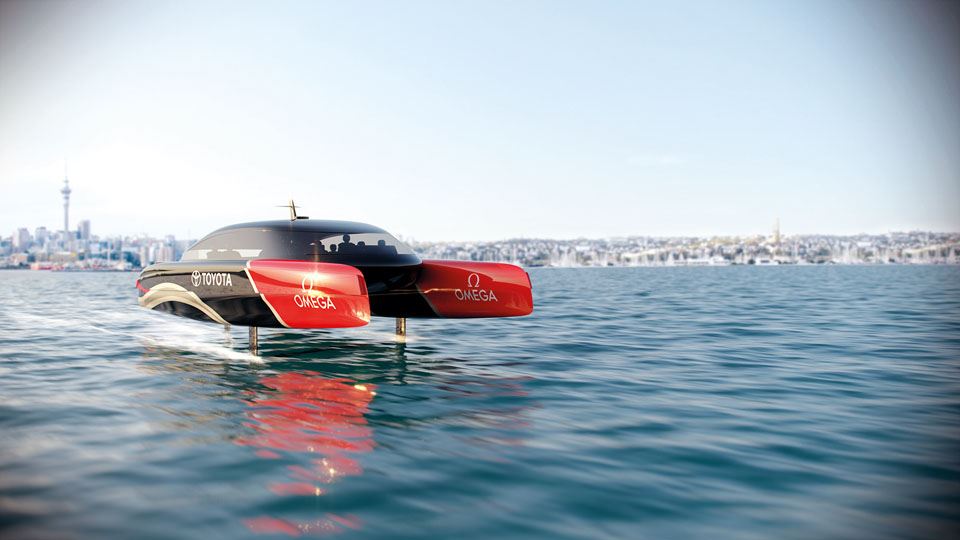 Team New Zealand, the holders of the Americas Cup have developed and are now building a new hydrogen-powered foiling chase boat designed to support the AC75 racing yachts in the 37th America's Cup. The goal is that more teams will jump on board and use support boats featuring this innovative, eco-friendly propulsion throughout their campaigns. The vessel will be equipped with fuel cells, two electric motors, a battery and the all important hydrogen tanks. As such, it can carry out support duties, such as moving around spare sails or equipment, quickly and efficiently without releasing harmful emissions.
---
MILLS & MCINTYRE – YACHTSMEN OF THE YEAR
Photo credit © Sailing Energy / World Sailing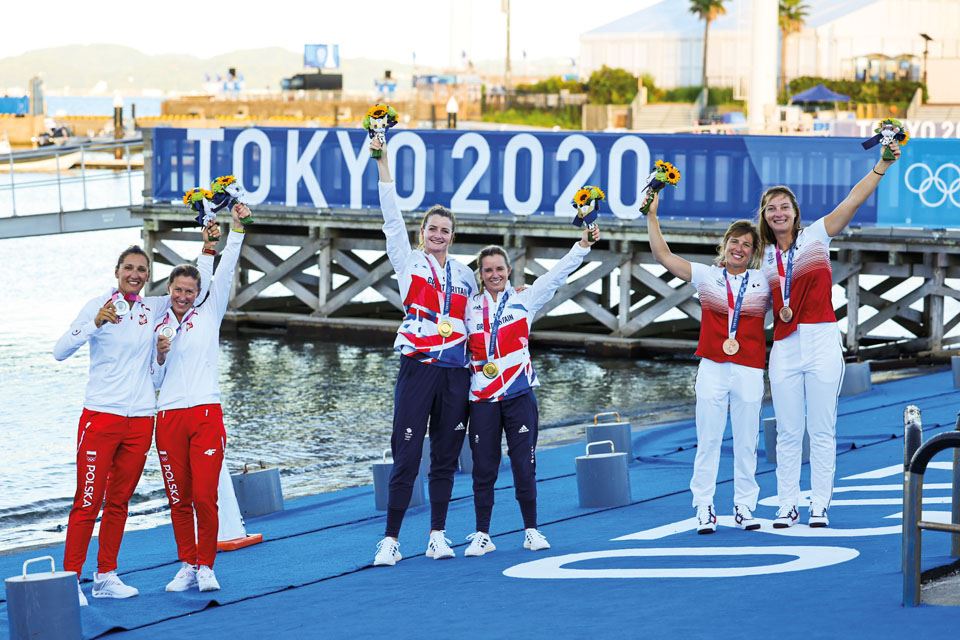 Hannah Mills and Eilidh McIntyre won female Rolex Sailor of the Year, a much deserved award. Having taken a gold medal for the British Team in the 2020 Olympic Games in Tokyo, this was Hannah's second medal having also won gold at Tokyo in 2016 – so they are both uber cool.
---
FPB SALES APLENTY
Sales of FPBs (functional power boats) from Dashew Offshore were strong in 2021. With an 18 boat fleet, these are the explorer yachts that touch the places and locations that others simply cannot… Berthon announced the sales of FPB 97 ICEBERG, FPB 78s COCHISE and IRON LADY and FPB 64s ORCA and COOL CHANGE in 2021… They are all of course seriously cool.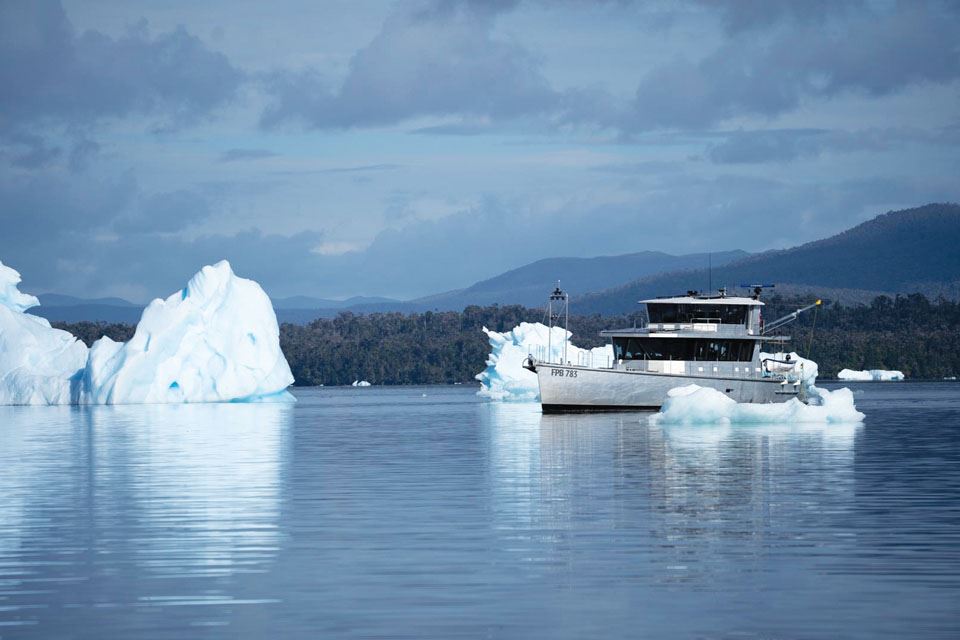 ---
WCC BLUEWATER WEEKEND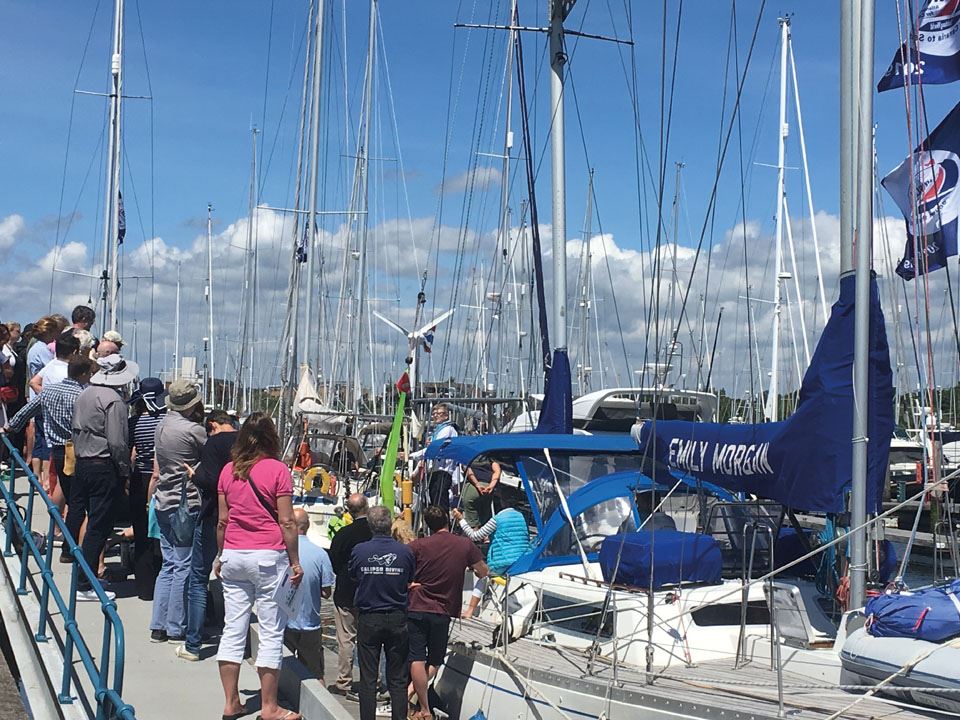 'ARC Bluewater Cockpit Conversations' – A super successful event in 2021, this was a virtual event for bluewater sailors from Word Cruising, who bring you the ARC, World ARC and a number of other mile munching events. Born of Covid-19 it replaced our Bluewater Weekend event at Berthon and provided a plethora of information via a dedicated web portal backed up by in-depth live sessions delivered by a wide range of presenters including the Berthon Bluewater Crew. This great virtual event is being repeated in 2022 from 14th to 17th June – so be sure to book your place and we'll see you there.