By Robert Steadman; A footnote from Harry Hamson. Robert runs the brokerage motor yacht desk at Berthon's HQ in Lymington and works with Harry Hamson. Robert writes…
Reviewing 2020 is certainly a sobering experience with life as we knew it a distant memory, and hands, face and space being the new normal. COVID has changed the world around us overnight and sadly many have lost their lives too soon. I am writing this from my home office, which I was assured would be a temporary fix in March. Nearly a year on and I am missing the hustle and bustle of our Lymington office at our HQ. Nevertheless, thanks to the wonders of technology, we have become even more connected as a team, not just in the UK but internationally linking hands with our colleagues in France, Spain, Sweden and the USA. This gives us all a better understanding of the market globally.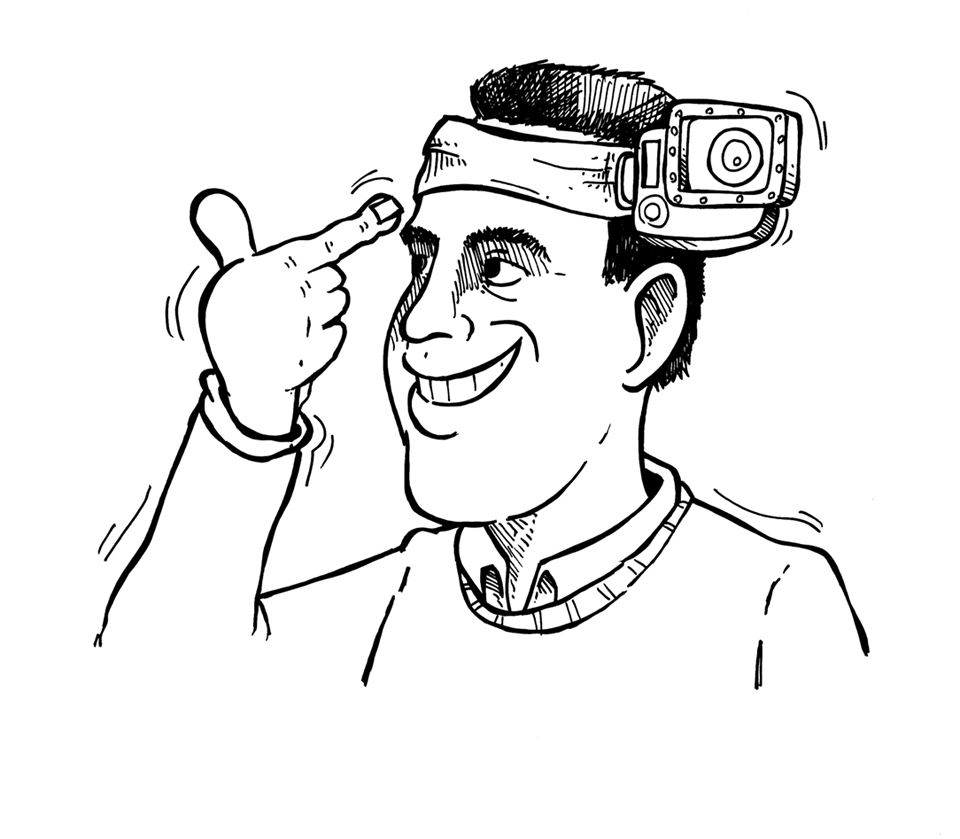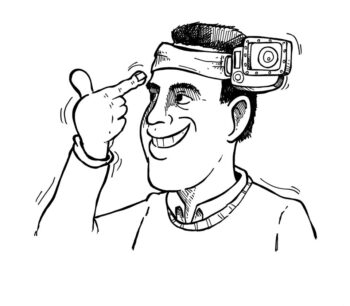 Of course like many businesses we have had to adapt. Buying yachts unseen would have previously been virtually unknown. Now with a combination of digital viewings and surveyors' condition reports it has become common place. Having said that, more is required of brokers to provide the information purchasers need in order to make good buying decisions from the comfort of their own home. The summer of 2020 provided some much needed sunny weather and yachting was a safe albeit brief escape from the madness for many. This has led to huge demand, with second hand motor yachts selling at a premium in record time; fewer listings available and a queue of fresh buyers to the industry, inspired to get on the water wait patiently for our next listing – contract races are regular occurrences.
Brexit has quietly rumbled on in the background and did force early decisions from our European neighbours. This meant a busy few months leading up to Christmas before the transition period was finally over and the oven-ready deal emerged. Of course the VAT questions continue to roll in and having knowledge on this topic has been key to guide our clients. The Berthon Customs Warehouse Facility at our site in Lymington allows us to market yachts ex-VAT in line with HMRC regulations. Having exited the European Union, this is now an attractive option for Brits wanting to go yachting abroad, as well as for Europeans and the wider market, who can pay VAT on the current sale price. Word is spreading and we have recently listed a Princess V60 and Aquastar 430, currently snuggly secured in our bonded warehouse.
We have seen a fantastic array of motor yachts marketed and sold from our listings portfolio this year, from day yachts to steel passage makers and nearly everything in between. Highlights have included the stunning Grand Banks 59 Raised Pilothouse ESCAPE, with reassuring quality and oozing style and class. We sold the Hardy 42 Commodore TALLY HO, and various other Trawler/Explorer yachts – this segment of the market is hot at the moment. The Aquastar 48S HIGH FLYER was sold for the third time, capitalising on our expert in-house knowledge of the blue boat market. Linssen Grand Sturdy 470 MKII OTTERS WAY OF BEAULIEU was a personal favourite, being heavily specified and having impressive capability. Berthon were early out of the gates in producing walk-through videos, which this year became even more crucial in the buying process. Our marketing team have done a fantastic job with 15,000 subscribers to the Berthon YouTube channel – please do check it out!
As Pearl Yachts dealers in the UK and France, Berthon now offer a range from 62 – 95ft with fabulous Kelly Hoppen interiors, Bill Dixon design, unrivalled volume and five year new yacht warranty as standard. Pearl are causing a storm in this market sector which has been well-documented and awarded. This year a client traded a Windy 37 Shamal for a new Pearl 62, highlighting the exciting prospect that Berthon can now offer our clients more, with motor yacht brokerage running in parallel with our new yacht sales and increasing in size. This is also being driven from our Palma office by one of our own, Ben Toogood, who worked in the Lymington office before making the move to the sun and who is making great progress in the larger motor yacht sector.
Berthon International are synonymous with Windy Boats of Norway, with a relationship that has stretched three decades and remains as strong today. Windy's sports cruiser range (from 27 – 60ft) is widely known for craftsmanship, design and hull performance. Windy brokerage sales have remained strong this year with residual values bucking the trend of other mass-produced yachts, thanks to their long model runs and strong following.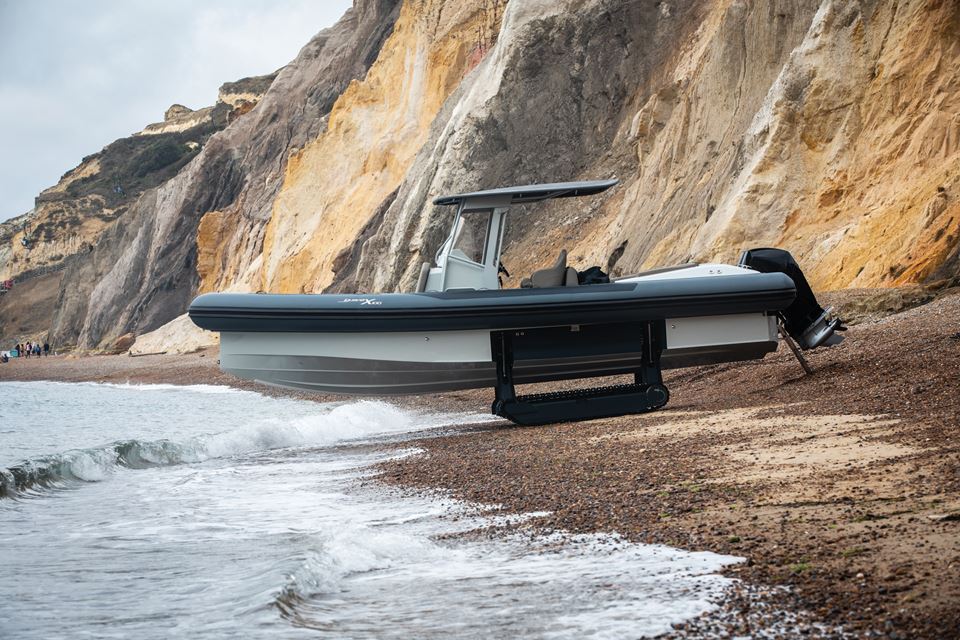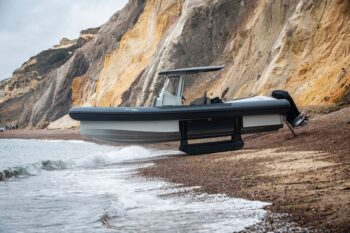 And with owners keeping hold of them, there a fewer options on the open market. Our in-house team are fanatical about the brand and endeavour to answer all your questions, including being able to provide up-to-date values. If you haven't seen the Windy you're looking for online then you must get in touch as we regularly sell Windys off-market as we keep our ears firmly to the ground.
Iguana Yachts is an innovative company that asks different questions and is seeing growth in the amphibious sector, which is larger than many realise. Superyachts have a unique requirement for these crafts but closer to home, waterfront property owners, restaurants and hotels are the target market.
In 2021 we will be offering demonstrations on the X100 we delivered to a client last season, once of course, restrictions allow. The Iguana must be seen to be believed and once you get close it's clear how superb the engineering and design is aboard these off-road sports boats. These can also be bought with the new Cox 300hp diesel outboard engine that has greater fuel efficiency.
The vaccine is welcome news and will offer an improved year in 2021. I expect similar trends to carry on from last season with the rise in 'staycations' causing many more Brits to contemplate having some fun on the water closer to home. Equally important is the increase in remote working, allowing clients to spend longer periods on board their yachts, which is great news for the industry. Whilst we can hope to see a continuation of the 'You Only Live Once' buying attitude, it is, of course marketing, pricing and presentation that will remain the key elements to selling your yacht.
Berthon have used the lockdown period proactively, launching a new website -berthoninternational.com – and increasing our marketing presence across all platforms. Our debt-free status also helps ease the minds of purchasers during uncertain financial times. We have already seen the New Year in with a number of completions and, although no one would be mad enough to predict what course next year will take, Berthon are Keeping Calm and Carrying On!
A footnote from Harry Hamson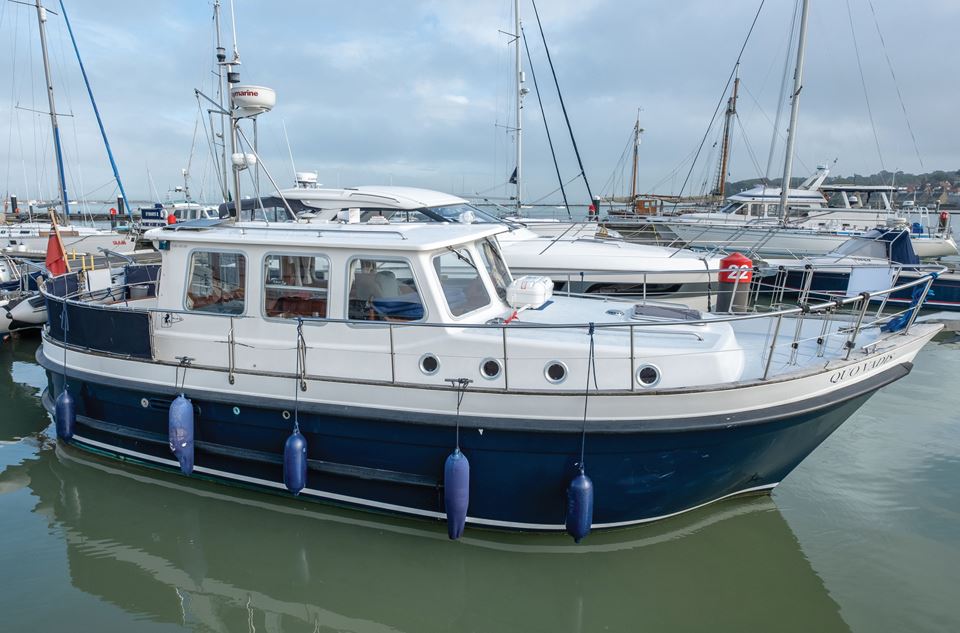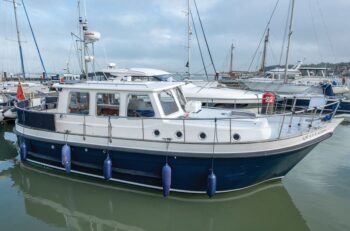 I joined Berthon in August 2020, becoming part of the sales team in the very busy Motor Yacht department. During the last six months I have thoroughly enjoyed meeting and working with many different clients and being a part of their journey in finding the perfect yacht to suit their needs, despite our current COVID restrictions. Berthon had long been a company that I had aspired to work for as they represent brands that I am passionate about. I have recently been given the opportunity to look after everything Windy within the brokerage. This involves managing the Windy listings and dealing with all Windy enquiries. It is a busy and thriving market that I'm thrilled to be a part of. My highlight of 2020 has got to be selling my first yacht within a week of starting my new job which was a Kent 33 called QUO VADIS.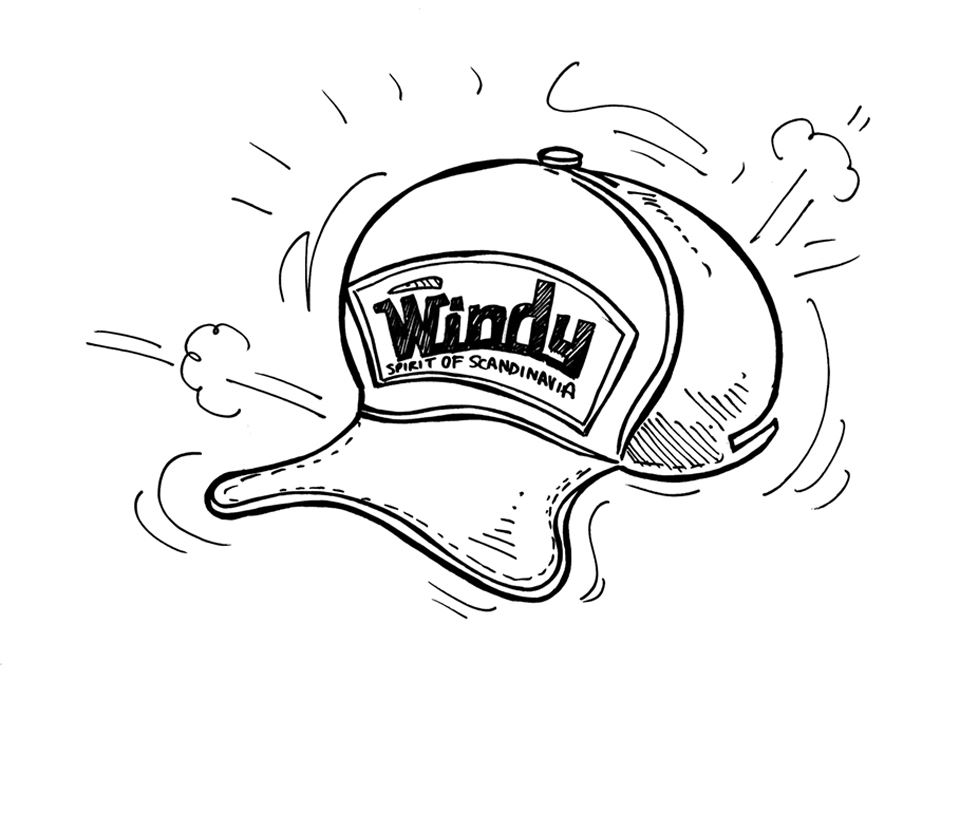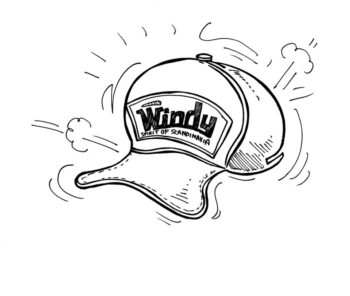 I make no excuses for being the resident Windy brokerage bore, and so if you are interested in Windy ownership, or if you would like to chat about the models old and new and the options available, please do get in touch, I can and do, happily chat about Windy all day!