2021 started with Brian Pinker, aged 82, becoming the first person to receive the Oxford/AstraZeneca Covid-19 vaccine in the UK. The road map to the end of lockdown and further restrictions was long and tedious. It was certainly a bumpy road with civil liberties curtailed and complicated laws too. The majority of the year was mired by international travel restrictions, for good reason, which saw another healthy uptake in people exploring the shores of the UK with everything from paddleboards to superyachts becoming hot property. Three jabs later and our great Islands are in a much better position as the Omicron variant weakened and the willingness of the British public to protect others has seen most Britons take their jabs.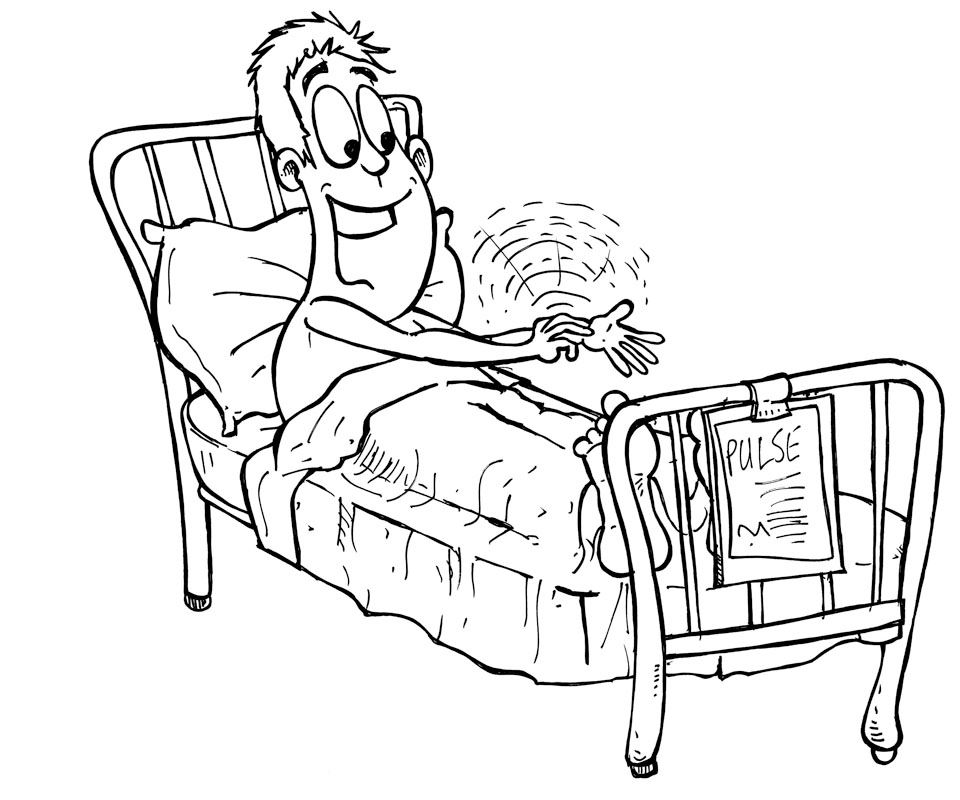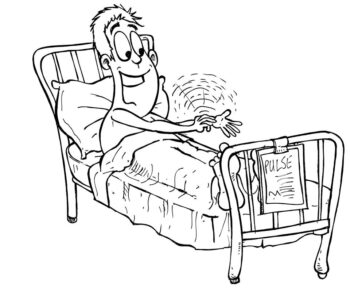 The Berthon motor yacht brokerage department continued the trend of strong sales in 2021, across our diverse range of listings, including a stunning 2018 Princess V60 delivered to the Mediterranean and a super capable Broom 450 with their new owners enjoying the fresh UK waters. Brokers at Berthon find the time to gain an in-depth understanding of each listing and with our industry experience, we are able to guide our clients on how best to make that next yachting decision. We sold over 50 pre-owned motor yachts between 30 and 100 feet in 2021, with an average time on the market of 20 weeks. These figures do not tell the full facts, as 27% of our sales closed before the listing had a chance to hit the internet, or as we say in the biz "sold off market". This is why it's important to give Berthon a call to tell us about your dream yacht!
Vendors gained a rare INCREASE in the value of their motor yachts last year with an average selling price between 10 and 15% higher depending on the model, condition and presentation. This trend throughout the pandemic saw a noticeable uptake in outdoor leisure activities, combined with the global pressures on parts, engines and skilled labour, reducing the global production of new motor yachts. This has resulted in huge stress on the immediate availability of brokerage yachts. With limited supply of turnkey motor yacht listings, swift decisions were needed to close a sale and this is when a broker can help delve deeper and provide the answers to the inevitable questions that come with making such a purchase. Pricing yachts correctly in a shifting market and having the skills to provide a great service strengthened the reason for finding a broker who is on the pulse.
The UK property boom was another standout event of 2021 and was fuelled by the rise of flexible working coupled with stamp duty relief, which brought frenzied buyers to the market with many looking for more living and outdoor space. In the South of England, house prices increased by 12.9% in comparison to London recording a slowdown rise of 5.9%. Across the country, people were leaving crowded cities searching for that life/work balance. Throughout this phenomenon, there was a noticeable increase in clients relocating to coastal areas and wishing to explore our beautiful shore lines. Marina space in the UK is tighter than ever, especially in the Solent area with yachts increasing in length and volume and the marina infrastructure investment lagging behind demand. One of the first questions a buyer asks is whether they have a marina berth organised. Brokers are a useful ally here, with knowledge on what yachts are moving where.
The sports cruiser sector is evolving with new hull forms that are lighter. Petrol and diesel engines are being developed that are more powerful, reliable and ever cleaner. We are still seeing a sharp rise in the use of outboard engines in the UK. Outboards now make up 88% of all engines sold in the USA where owners appreciate the savings in maintenance costs, combined with the available power. Prices of outboards have come down in the European market and manufacturers are now taking advantage of the added volume in their hull designs. In 2021, Windy launched their SR44 SX featuring a pair of Mercury V12 500hp outboards, giving a top end performance of 51 knots – The link below will take you to see this absolute stunner from Dubois and Windy: https://www.youtube.com/watch?v=qtiXCNtHFBE.
Looking ahead to the UK brokerage market in 2022, we expect a cooling off from the frantic sales of 2021, with travel restrictions for the vaccinated being relaxed and marina berths in short supply. I still expect selling prices of motor yachts to remain strong with a shortage of well-presented listings on the market. The Mediterranean will have a very busy season with the sunshine calling many pent-up holiday-makers and property owners, many who will be inspired to get on the water. It is of course, the marketing, pricing and presentation that will remain the key elements to the sale of your yacht in 2022, and following Berthon International's best year for sales revenue across our five offices, we are well positioned with an increase in our marketing presence across the UK, the Mediterranean, Scandinavia and the States. Our debt-free status also helps ease the minds of purchasers during more uncertain financial times. We have already seen the New Year in with a number of completions and we are looking forward to hearing about your yachting plans.
From a personal perspective, I am taking on a new challenge in the form of the New Yacht Sales desk at Berthon, representing the Windy, Pearl and Iguana brands in the UK where we aim to provide an excellent service to our clients from the point of purchase and thereafter throughout their ownership. In the background, I will be increasing the brand awareness through Berthon's marketing channels and attending boat shows, so please do come and say hello. I am truly excited to be working with such innovative brands that are at the top of their class and shaping our industry – I can't wait to see what they do next!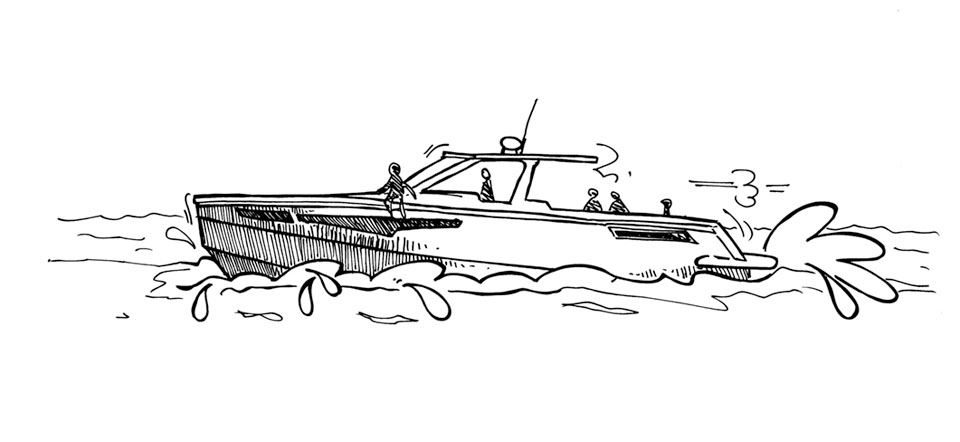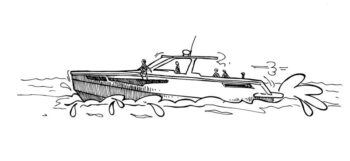 A footnote from Harry Hamson
Well the market has certainly not stopped in terms of motor yacht sales. More importantly for me, Windy brokerage has been a never ending ball of joy to work with. The motor department sold 50+ boats last year, 21 of them Windys and 10 of them sold off market. We have seen many yachts come and go, some returning sooner rather than later to be remarketed as the owner goes bigger or newer. A great saying I heard a few years back which has stuck with me is 'you should always buy your second yacht first̓. This has proved to be very apposite in the Windy brokerage market. Just recently strong interest has been evident in the Windy brand not only from the British but also from the Scandinavians, something that we haven't seen for some time. This is encouraging considering the elephant in the room that was Brexit! I have found that people are just as interested in the older Windys as the newer models. I am constantly being asked for 34/35 Khamsins, 25 Mirages, and 32 Grand Tornados. They are like gold dust so getting hold of them is a challenge for me. This leads me onto to the subject of residual values. Windy is one of very few brands that hold such great value – no yacht is an investment, but Windy comes pretty close!
Hugo Vold started the company back in 1966. His father was a fisherman who regularly had to contend with terrifying storms in the Skagerrak, the strait that runs between Denmark, Norway, and Sweden. Hugo was always able to return home safely to his family in his boats, each of which was named 'Vindy'. This is the name that he took when he started Windy Boats.
The fabulous SR44 Blackhawk arrived with us here at Berthon UK in June last year. This boat just proves what Windy are capable of in terms of design, comfort, performance and handling. We had the pleasure of displaying this great machine at the 2021 Southampton boat show, and as you can imagine she went down a storm!