By Bruno Kairet
2020 was quite a year for us, here on the Cote d'Azur as we, like our colleagues across the Berthon Sales Group and indeed all those who occupy Planet Earth, have been buffeted by world events never seen before.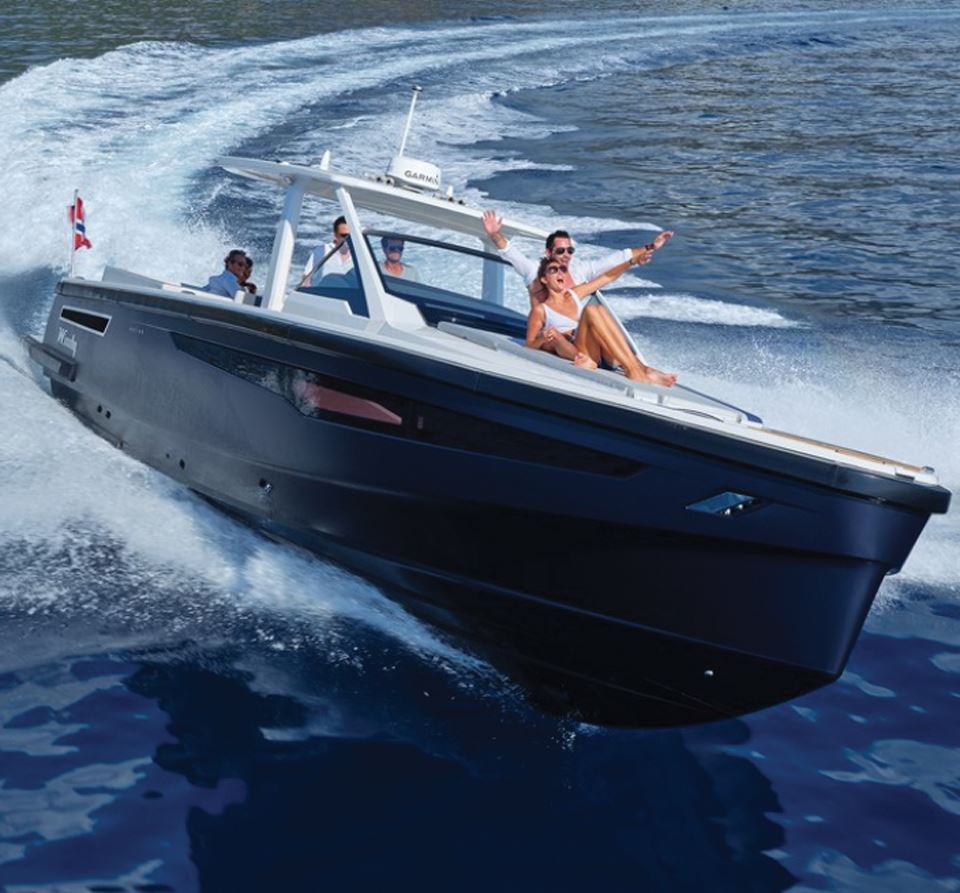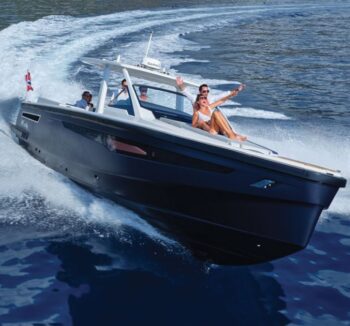 The year started quite normally for us at the Düsseldorf Boat Show. A great Show, and things appeared set fair for the year. There were grumblings about a virus far away but it was very much business as usual. As the Pearl Yachts distributor in France we were busy with enquiries and interest in the 4 cabin Pearl 62 which went on to win the 2021 Motor Boat of the Year award recently. With her 4 cabins, fantastic flybridge and outside areas and superb Kelly Hoppen designed interior, we expect to see a number of these yachts in our local waters in seasons to come. Her bigger sisters, the 80 and 95, are also perfect for cruising in the azure waters of the Mediterranean, offering great lifestyle and total comfort.
I have been selling Windys at Berthon for 12 years and their boats just carry on getting better. In the adjacent hall at Düsseldorf we were busy with the new Windy SR44 Blackhawk – perfect for France with her practical walk around and solid Windy DNA, and the Windy 37 Shamal – first time seen and from the board of the legend that is Espen Øino. Also at the show were the Windy 27 Solano and 29 Coho GT – as ever, our clients visited and loved all 4 yachts. Windy is a bespoke builder and our clients are used to waiting for their Windys as production slots fill quickly. 2020 was no exception.
From Düsseldorf, it was back to the office to get ready for the spring and the delivery of Windys but especially the novel 32 Grand Zonda, 37 Shamal and SR44 Blackhawk for the new season to their expectant owners. All this went according to plan and a series of boat tests for local and international magazines delivered fantastic coverage for these yachts. As ever however, the most important judges were their new owners, who loved them.
Of course, the springtime bought something more than just new yacht deliveries. It also brought with it the realisation that COVID-19 was no longer far away, but was present in Europe and the rest of the world, and a spring lockdown was to shape the rest of the year for Berthon France as for everyone else. With our colleagues in the other offices, we resolved to Keep Calm and Carry On!, and the weekly international Discord meetings with all the Berthon offices was a good way to catch up, compare notes and to plan for a more uncertain future than any of us could have predicted back at Düsseldorf Boat Show.
With the good weather and the relaxation of restrictions, came massive interest in enjoying all that the French Riviera has to offer, and anything to do with boating and getting out on the water was super popular. Our beaches, marinas and waterways were full of clients from home and abroad, anxious to throw off the blues of the spring lockdown, take deep breaths of fresh air and to enjoy our epic Mediterranean climate and clear bluewaters.
It was great to see them all and the brokerage part of the business thrived as people rushed to buy the means to enjoy boating in the South of France.
For us, the Cannes Boat Show is a cornerstone of our marketing each year. A glamorous and truly international show, it is a chance for yacht manufacturers to show case their product in early autumn in glorious surroundings. It truly is the high street of new yacht sales and the most important of the autumn shows in Europe, and held in sunny climes whilst the equinox blows through northern shows. Whilst we planned both Windy and Pearl stands and prepared our team for this great event, the cool winds of COVID made catspaws on the waters, and soon the catspaws turned to spray and worse. The show was cancelled as it became clear that it could not be COVID secure enough to protect visitors and exhibitors.
Mindful of the Berthon mantra to Keep Calm and Carry On!, we staged a private Berthon France event in our home port of Mandelieu. During this event, we met our clients by appointment. This enabled us to show new Windy models and was a useful and positive exercise, not only in selling yachts, but also in keeping in touch with our client base. It came with the benefit that we could spend time doing what we like doing best – talking about boats!
As I write this report, Europe is again shut down. France has not faired badly but we still have a curfew and many restrictions However, the days are now lengthening, the temperature rising slightly, and the promise of another yachting season is before us. Having lived on the Cote d'Azur for the past 30 years, I know what an outstanding place it is for water sports of all types. In past seasons, I have cruised along the French Mediterranean coasts to Spain and the Balearics, and around Corsica and Sardinia. I have also loved times spent at sea along the Italian coast to Sicily via Naples and visited Elba, Gilio, Ponza Ventoten, Ischia, Capri and the Aeolian Islands. Despite my 30 years of cruising, there is still more to see.
Cruising, living aboard and spending time on the water is a big subject in the South of France and doing so aboard a Windy, Pearl or one of our brokerage yachts is totally special. As France re-opens after COVID, we look forward to seeing you on the Riviera to share our experience and love of this special place. We are also happy to help with the wrinkles of leasing a berth, organising guardiennage and the rest, so that you can focus on enjoying the best of the best.