By Jennifer Stewart, Alan Baines, Bill Rudkin and Mark von Drashek
Last year kicked off with a trip to Germany, firstly to check a newly completed Moody 54DS for clients in Maine, and also to see the brand new Moody 41DS, which was launched at Boot Düsseldorf. That all seems such a lifetime ago, as by mid-March, here at Berthon USA, and along with the rest of the world, we were starting to wonder how we were going to survive the year with a pandemic surging out of control. We were working from home with the office shut down, no boat shows, no yacht showings, political upheaval, masks required and a lack of social interaction with family and friends. Sailboat racing was for the most part cancelled and shore side activities ground to halt.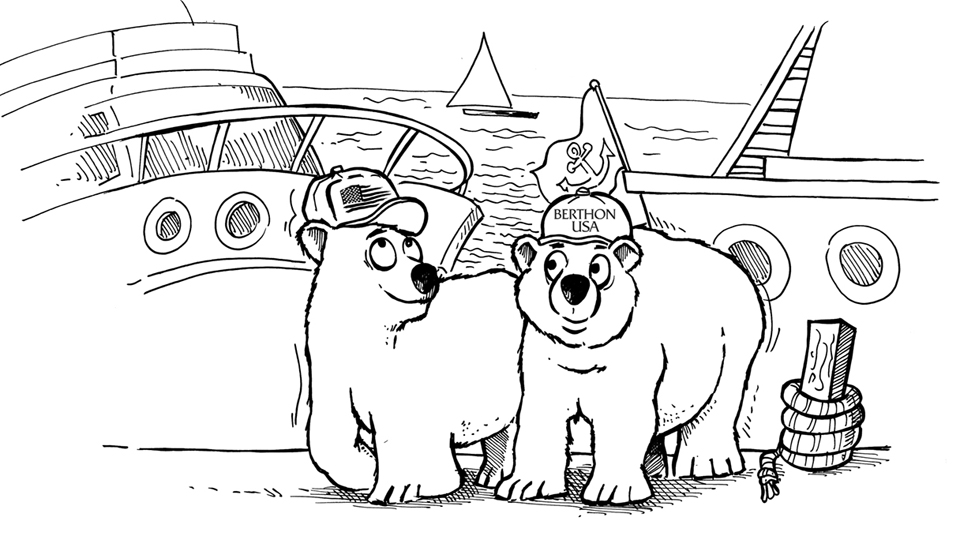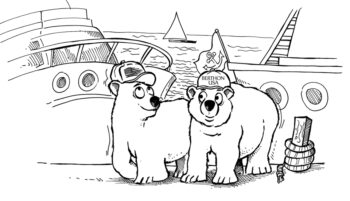 The first COVID-19 wave in the US' Northeast began to subside in mid-May. It seems that those 6 weeks of lockdown unleashed a wave of yacht purchasing that is still going on as we write this. It appears to us that being out on the water feels like a safe haven, and new yacht sales have been the best in years. Hanse Group who are responsible for the build of the Moody and Sealine range, had sales in the second half of 2020 double their forecast for the period!
Anything in turnkey condition in the brokerage market was snapped up immediately, in many cases, with multiple offers and often sight unseen. Like others, we adapted to take advantage of available technology with online experiences, yacht videos, FaceTiming aboard, Zoom, and all that good stuff.
Not having to do boat shows last fall was, we admit, a guilty pleasure, especially as it didn't seem to adversely affect yacht sales. It will be interesting to see if there is a change in format to boat shows once the pandemic ends. For sure, the cost of participating is staggering, and in the sailboat segment in particular the benefits of this expensive marketing has been reducing every show. Statistically, we have long wondered if the decision to go to a boat show competed with a day out at the zoo. In other words, they are a form of family entertainment. The only difference is that in the boat show versus zoo analogy – "we are the polar bears", but unlike real polar bears – we have to pay for (and furnish) our cage.
Brokerage started off well, with the sale of the CNB 93' SAVARONA, now found on the charter market in the Mediterranean. Having chartered her myself, I can strongly recommend this experience! The rest of the year saw a good mix of power and sail, from East Coast USA to Canada to the UK to France and Italy. It was very interesting to see yachts going under contract with only a video inspection, and this becoming fully accepted as the new way to purchase a yacht.
Our first Solaris was sold to an ex-Swan client, with delivery scheduled for summer 2021. We are very excited about these yachts, which are beautifully built, boast a contemporary design and a good price point. There is added synergy as the Berthon Sales Group already represents them in the UK.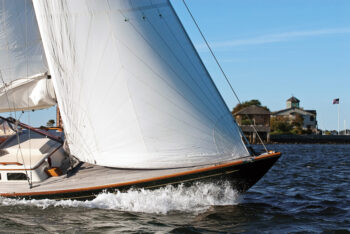 Our third Moody 54 was delivered in June, followed quickly by the sale of a new Moody 41DS (not to be missed at the fall shows if they occur), another Moody 54DS, and two Moody 45DS. A new Rustler 33 will be arriving here also this spring and she is heading to Nantucket.
Last fall we added the Hanse powerboat brand Sealine to our portfolio. Having represented Moody for a decade now, we have good experience with how the Hanse group operates, and Sealine, like Moody, are both designed by British designer Bill Dixon. We feel that the just launched Sealine C335, available in inboard or very popular outboard version, will be highly sought after on the East Coast of the USA. Please call us for information about any of the Sealine range between 33 and 53 feet.
So, we anticipate another busy year in 2021, even just keeping up with the new yacht deliveries! Our feeling is that Newport is going to be on fire this summer with all of us so eager to be back out and about, and that the regattas will be over-booked, as will all the hotels and restaurants. All of this bodes well for yacht sales.
We hope, and we look forward to assisting you virtually, or as vaccines become widespread, in person also.
Stay safe, fair winds.